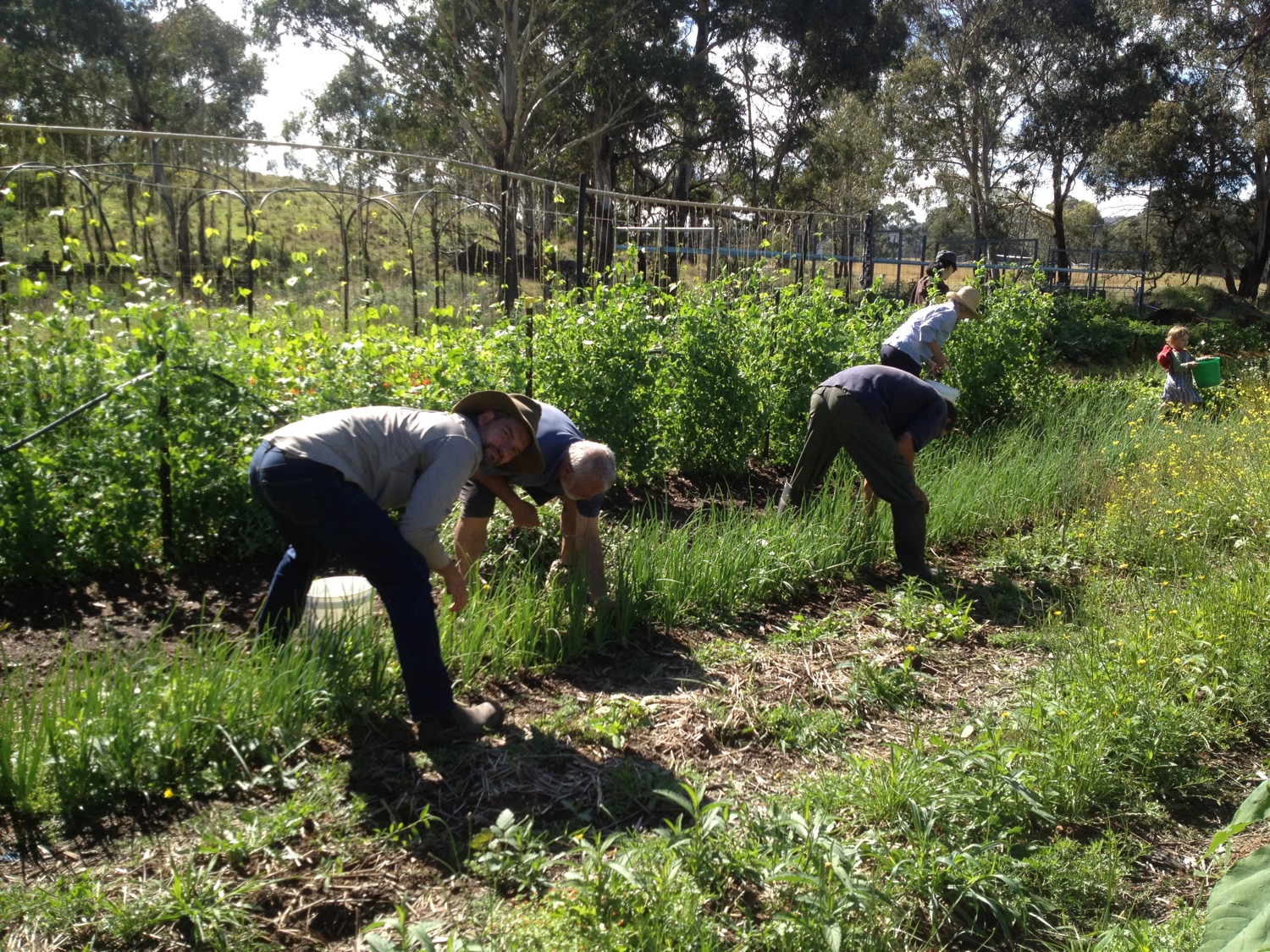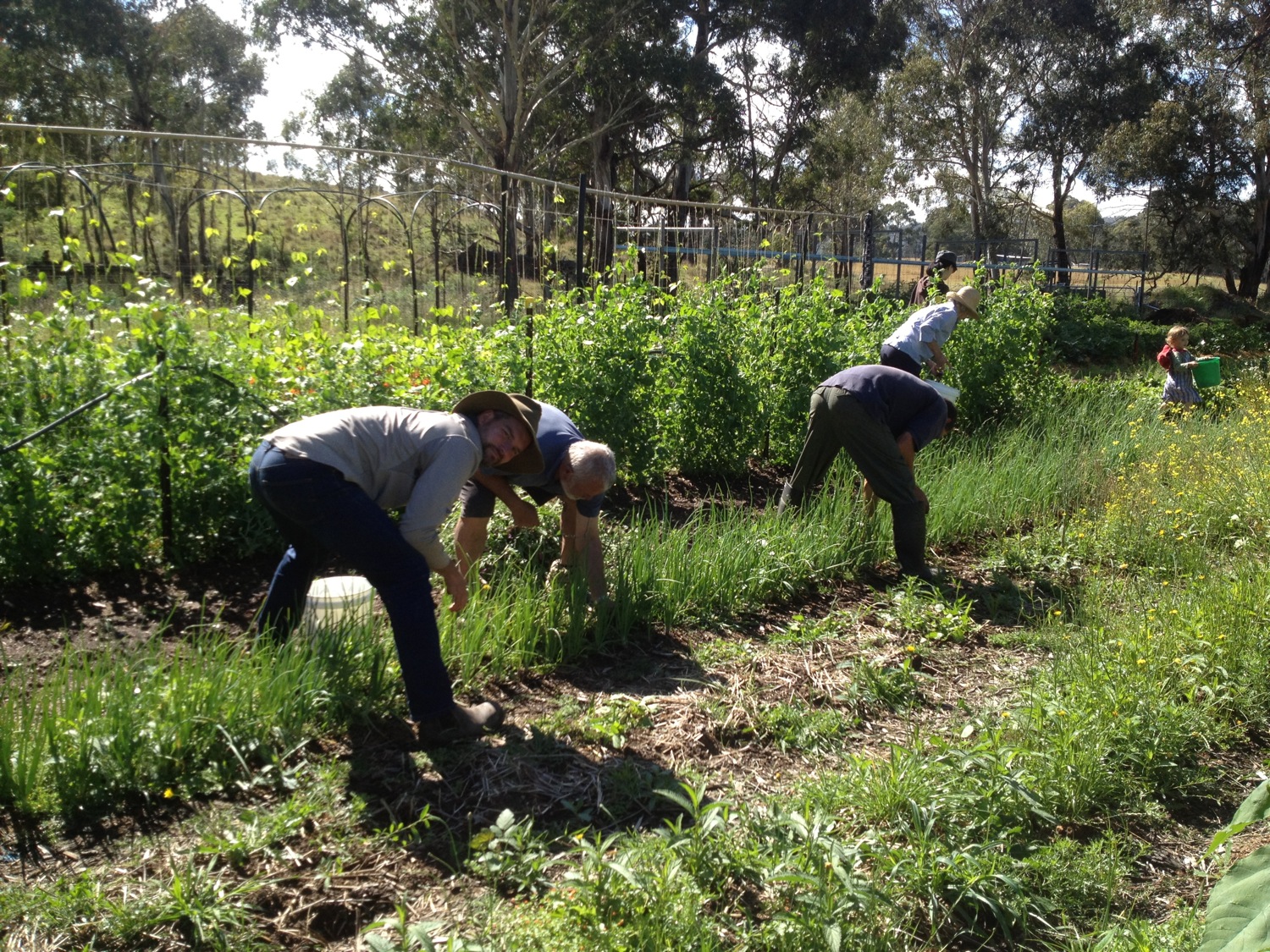 It seems unbelievable that only 5 months ago our now abundant market garden was a scruffy bare creek flat. But it's true! And now we've got produce coming out our ears, thanks to many fabulous folks coming together to make it so.
Up in the hills as we are, it's a bit of a harsh climate for growing stuff. About 4 frost free months for growing only, poor soils, 600mm annual rainfall, crazy dry winds, etc and so on. We're not complaining, but I'd just like to flag that this is a garden created in non-ideal conditions. Except for gumption. We've got plenty of that.
The pictures tell the story. We fenced the creek flat, brought in a pig tractor, then followed that up with a whole lot of human labor, hard-won knowledge shared with us, trial and error, and nutrients.
The lynchpin of all this action has been Stephen Couling, our Organic Market Garden trainee. Trainee doesn't seem the right word at all however, as he's managed this whole garden project. At any rate, he's the dude. The keeper of the carrots. The OMG.
I wrote a fair bit about how we wanted this garden to be when it was just starting, and somehow we're now in mid-summer, and it's all up over our heads. Hooray! Stephen has had many thrills and spills along the way, all recorded with aplomb and dexterity over at the Milkwood Market Garden Blog.
Nick's currently in Sydney teaching the Urban PDC and I'm bouncing around the place, but I'm headed home shortly to start to put things in place for the next round of fun at Milkwood Farm that starts this week: Rose is back, wwoofers + crew are back… it's all on again!
Many thanks to Stephen Couling the OMG, Joyce and Michael of Allsun Farm, Michael Hewins the super-wwoofer, Georgie and James from Ormiston all the rest of you beautiful folk that have helped get the market garden at Milkwood Farm rolling.
And if we can make it happen here at Milkwood Farm with our scruffy soils and non-ideal conditions, I'm confident that local food security for Australia is really truly possible, given the 'good land' that every town or community generally has.
It's just a matter of really wanting to, good planning, and gathering enough like-minded crew and knowledge to make it happen.
Organic Market Gardening resources + articles: