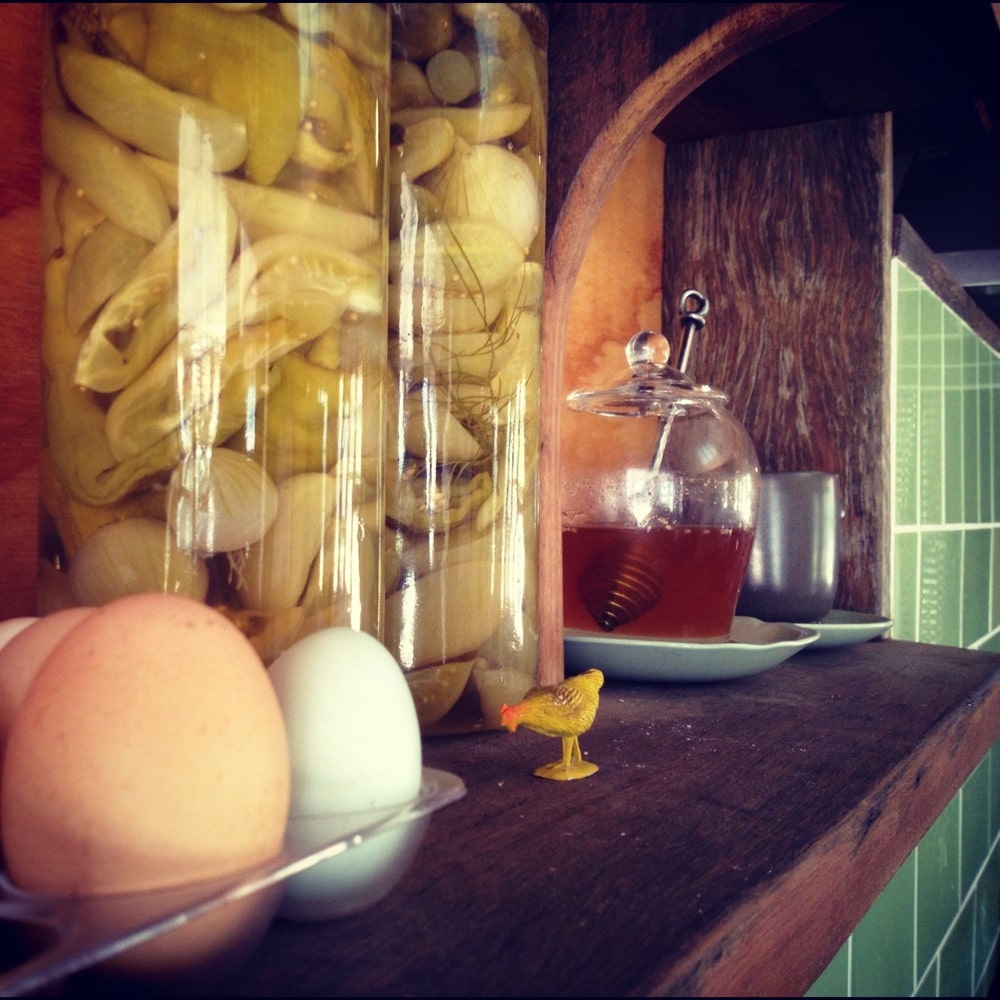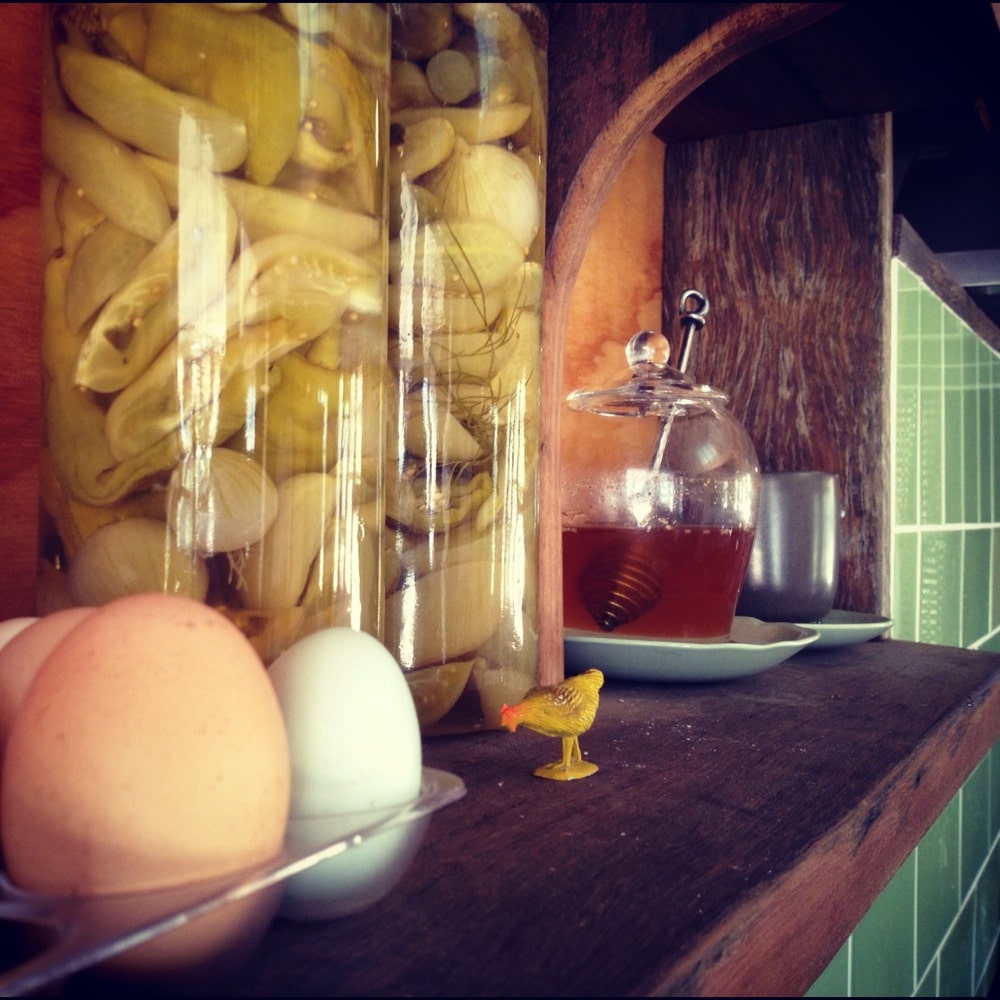 I am pleased  to announce that we have, 4 months after moving in, finally spend a whole weekend at the Tiny House. And it was beautiful.
Stand by for pics (I've tried to offset their normality by framing them as best i could) of children, dogs, swims, potato prints and all the things a proper weekend at home should include. Better late than never!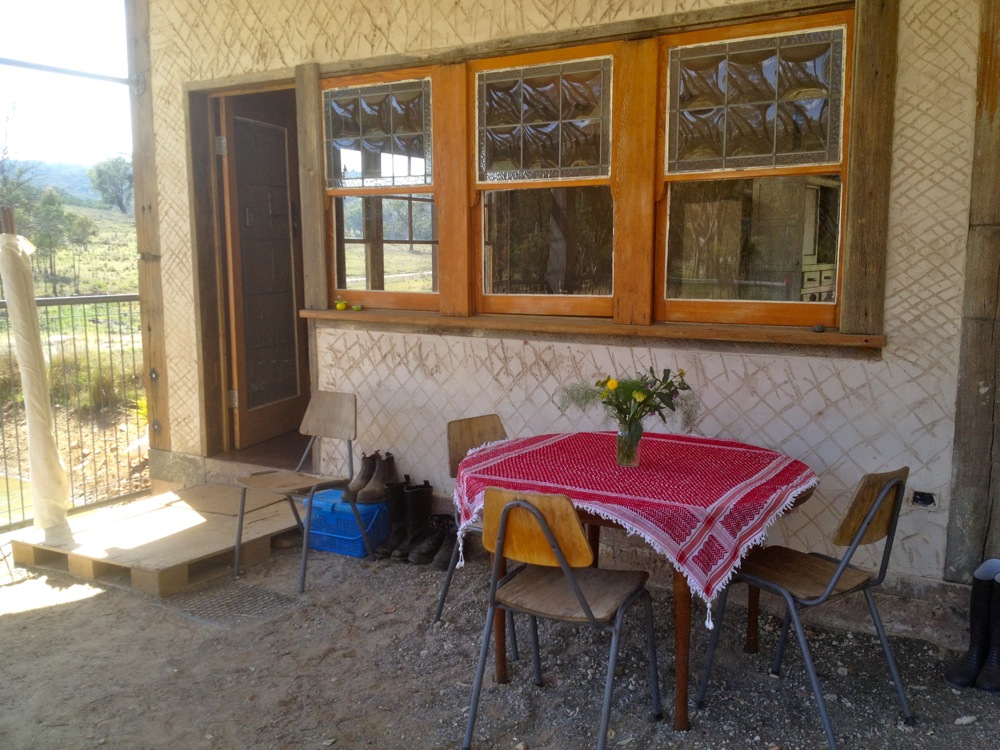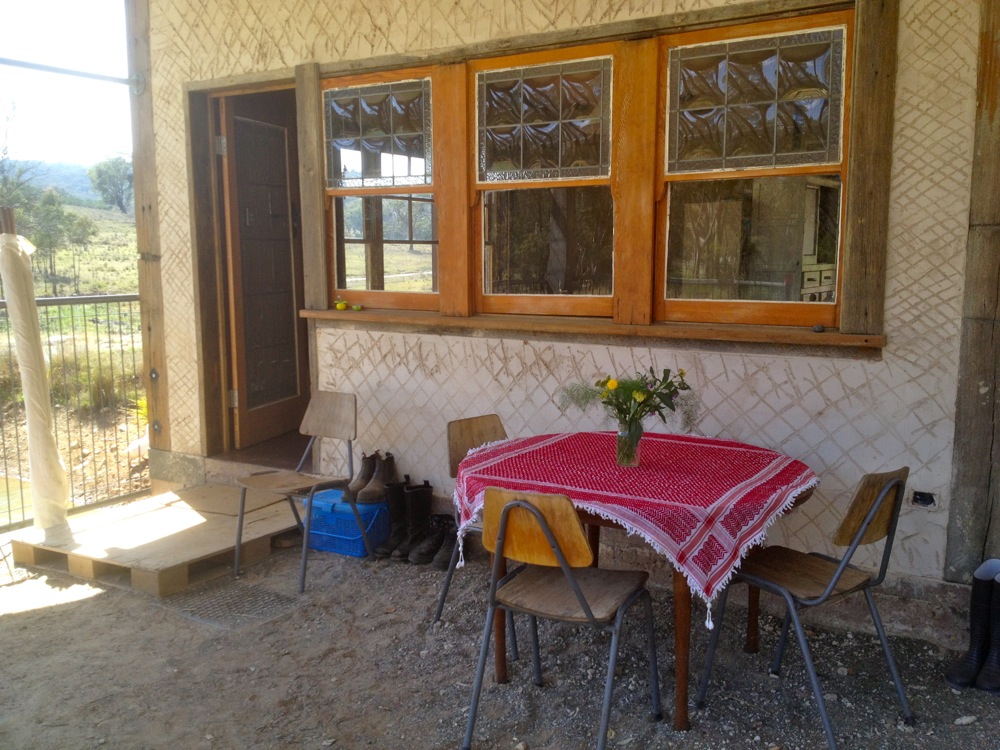 The outside of the tinyhouse remains 'stable' (read: unfinished), still awaiting its final coat of lime render.  I'm coming around to the cross-hatching look.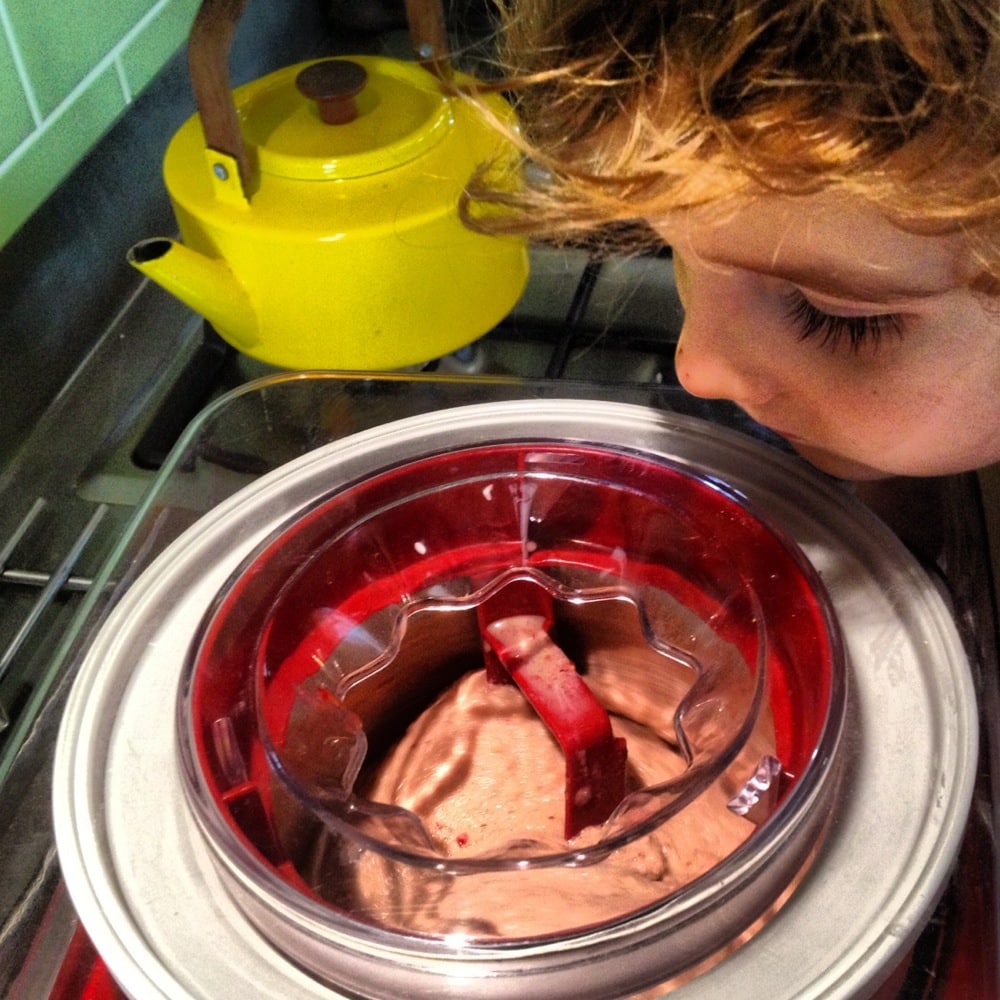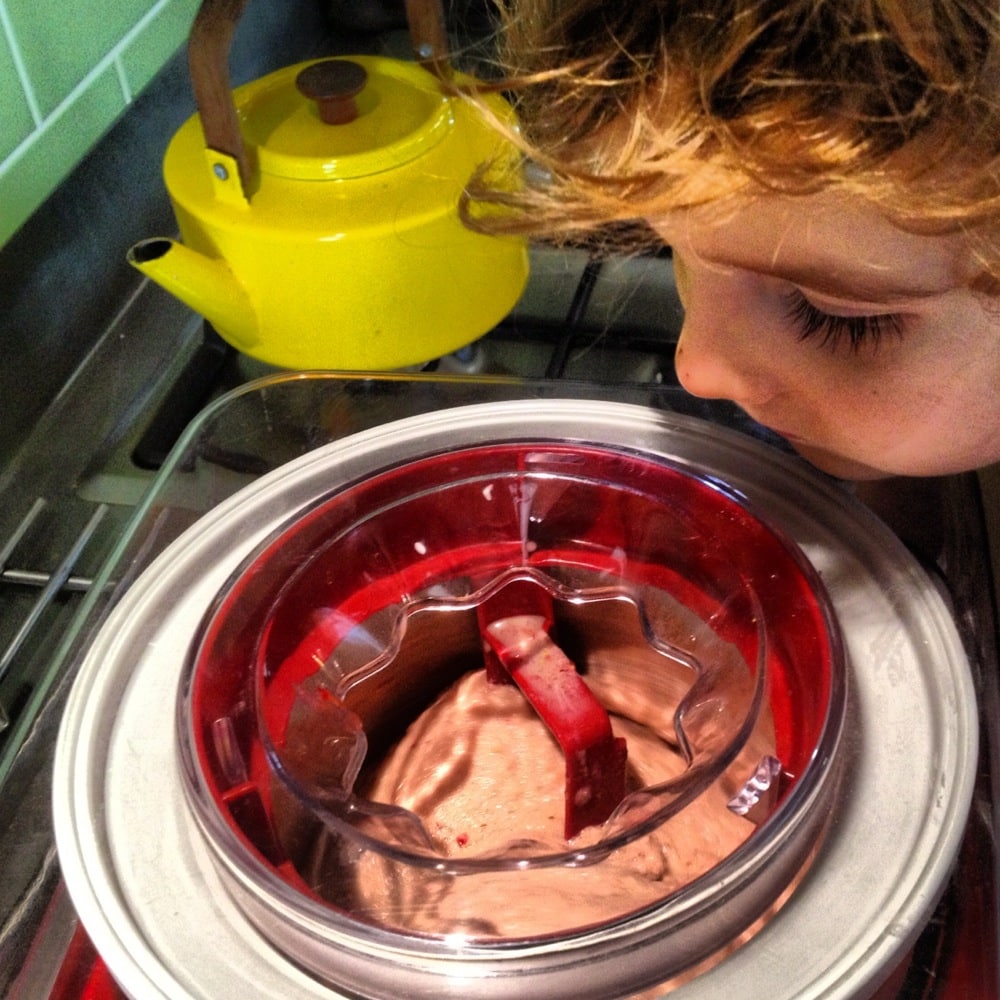 First ever icecream, brought to you by Milkwood solar power. We recently inherited this maker thing, and it's a device that previously I would have definitely put in the 'superfluous gadget' category of simple living.
After our first batch of home-made strawberry sorbet, however, I'm not so sure. Icecream makes everything better.
Winging-it strawberry sortof-sorbet:
1 cup milk
1 cup brown sugar
2 eggs
3 cups smushed fresh strawberries
Combine, chill and wang it all in the maker. Shout over the sound of the maker for the next 20 minutes or so. Scoop out and fall about in bliss.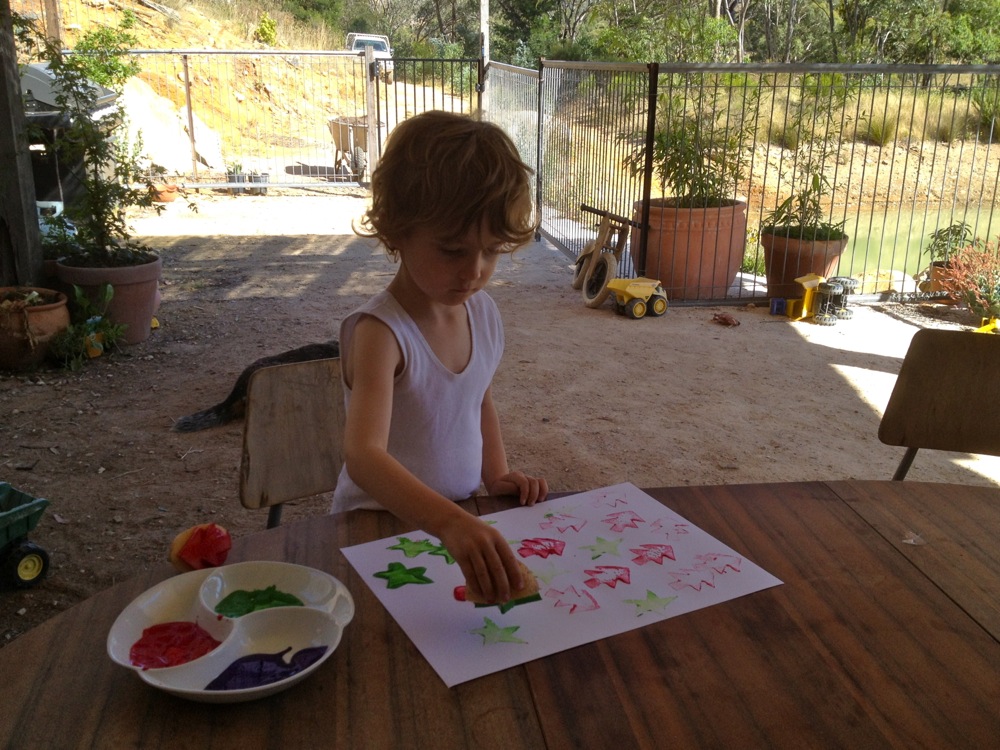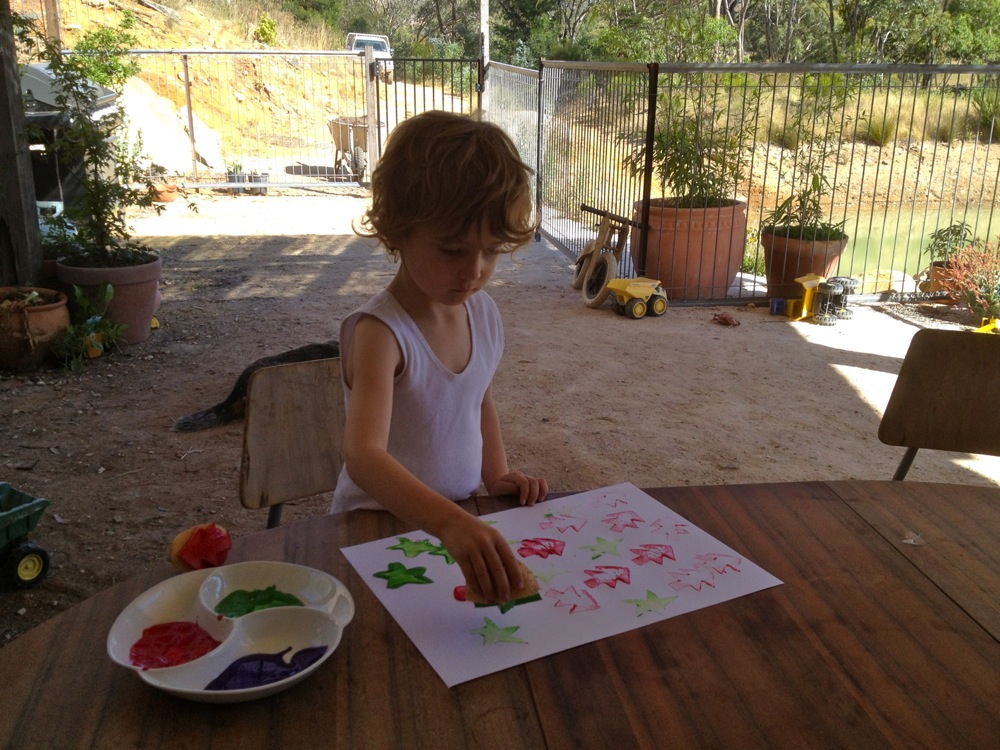 While we as a small family are happy to give Christmas a miss apart from the extended family lunch and re-wrapping some of my old toys for another round, tis the season to give thanks.
So it's time to source local treats for the people we need to thanks most directly, and wrap them up in potato print paper.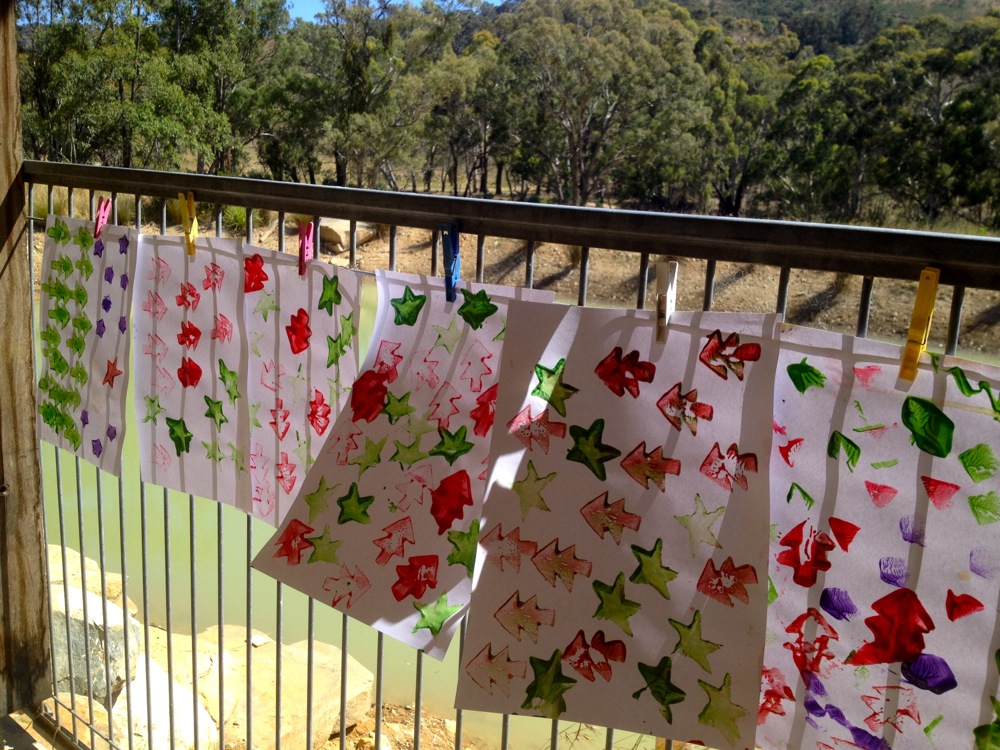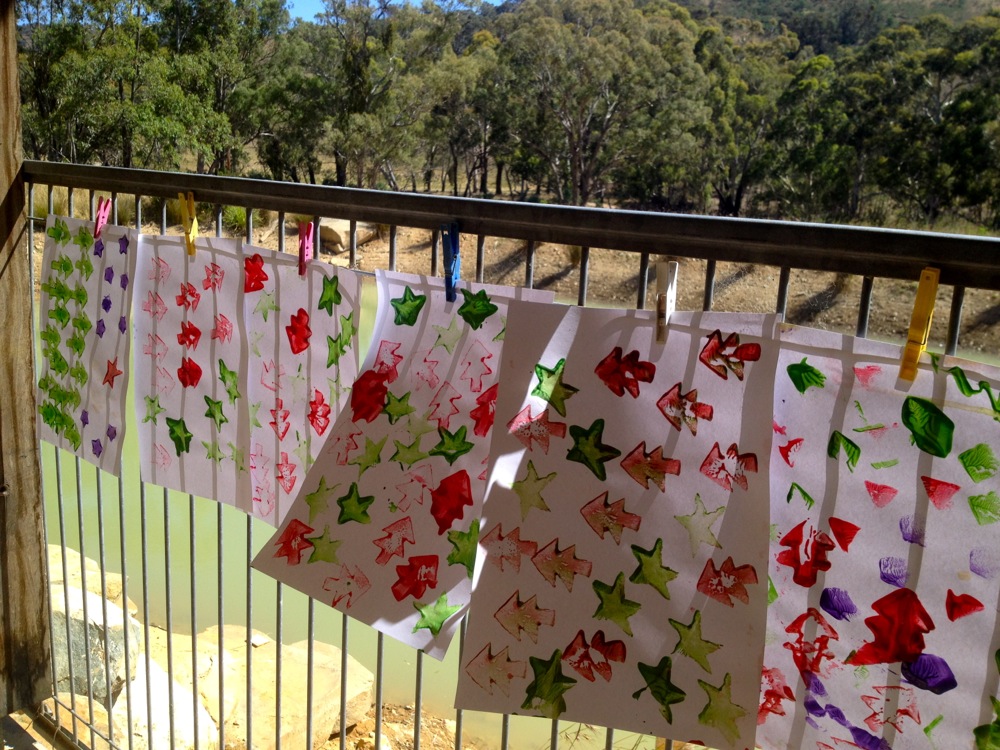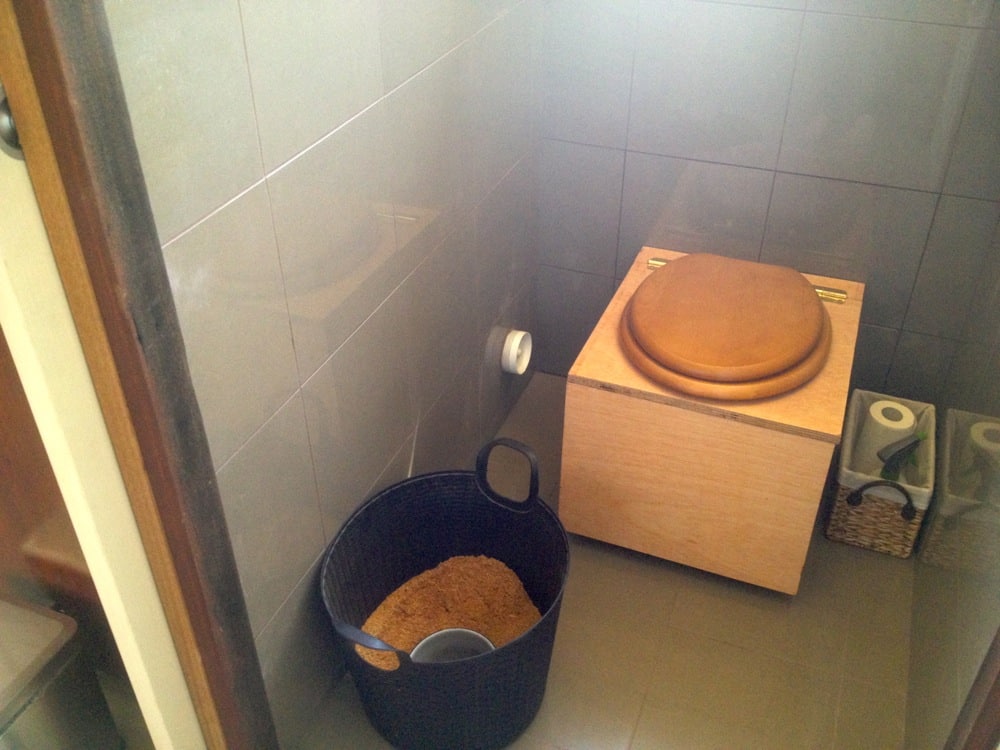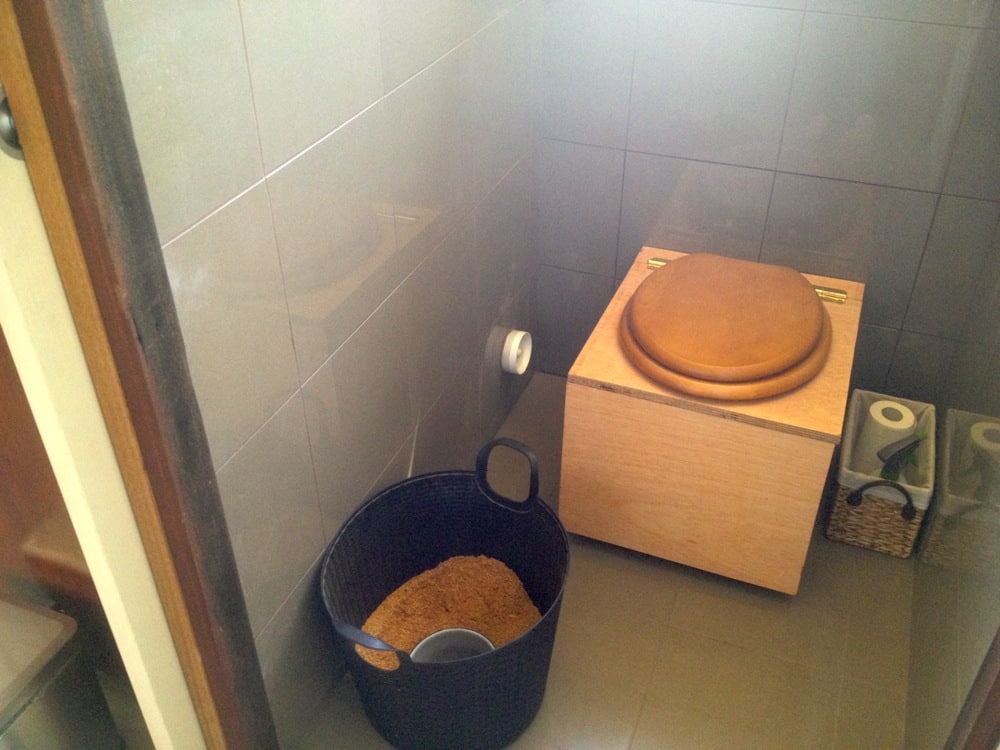 And now for a photo of our toilet. I've been fielding a lot of questions asking how our lovable loo is going, so here's an update. It's fine, thanks. Working perfectly and doing its job. Still not smelling on 30+ degree days, and generally being a good little closed-loop system.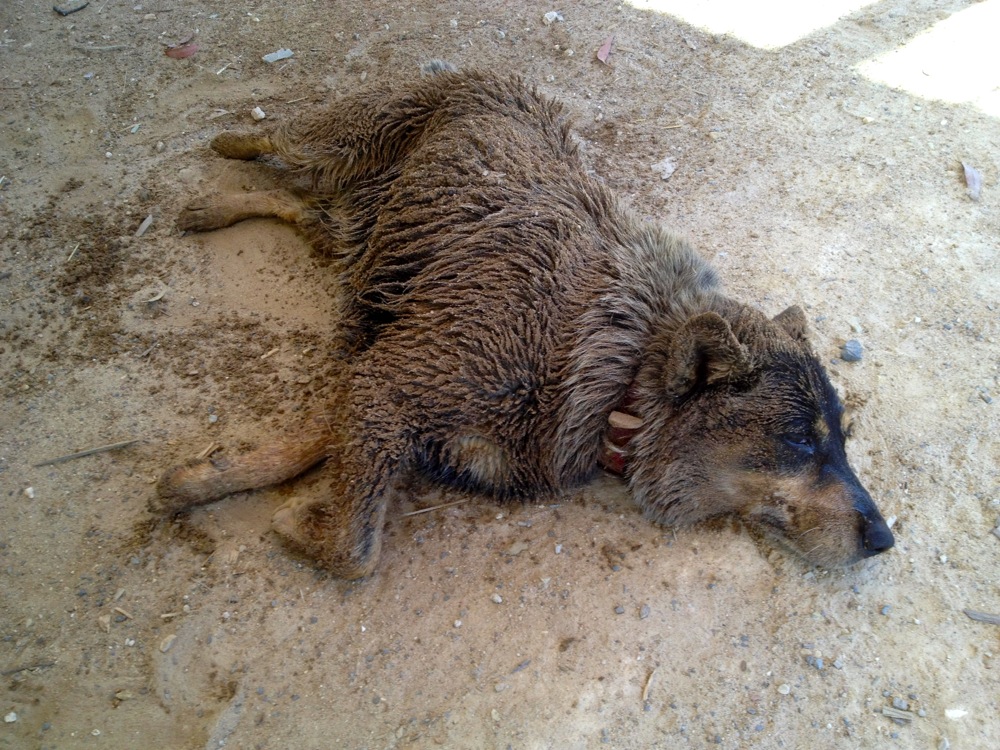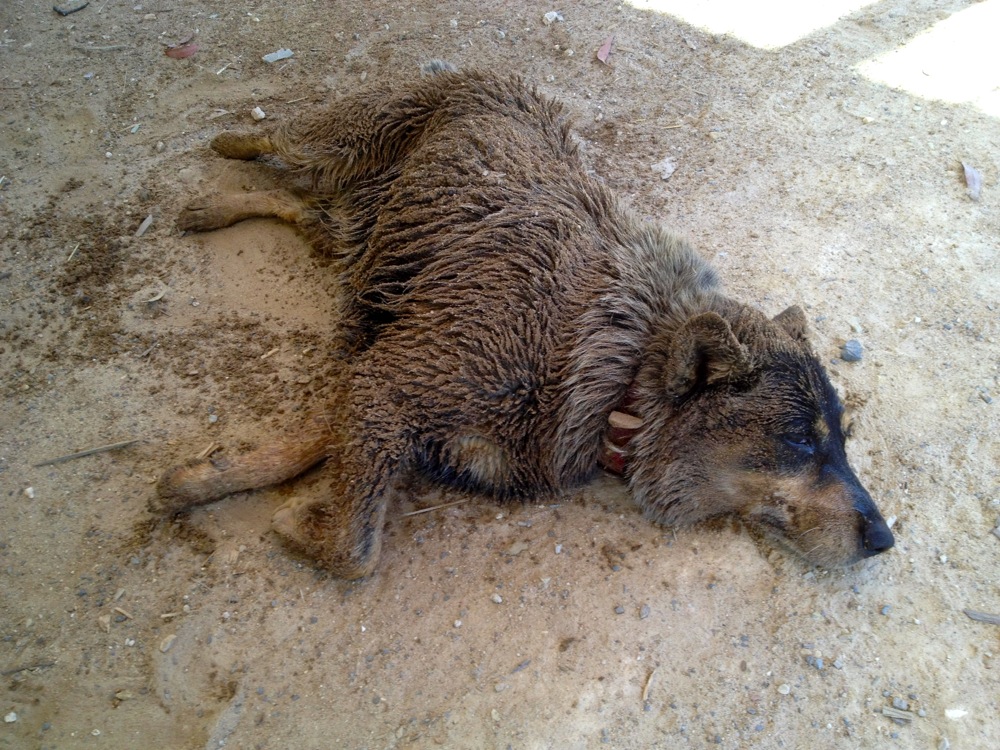 We're all coming around to the awesomeness of having a swimming dam right next to our house, including Pepper. The only current problem is Ashar trying to emulate the dog by rolling in the dirt after a swim. Ah small boys.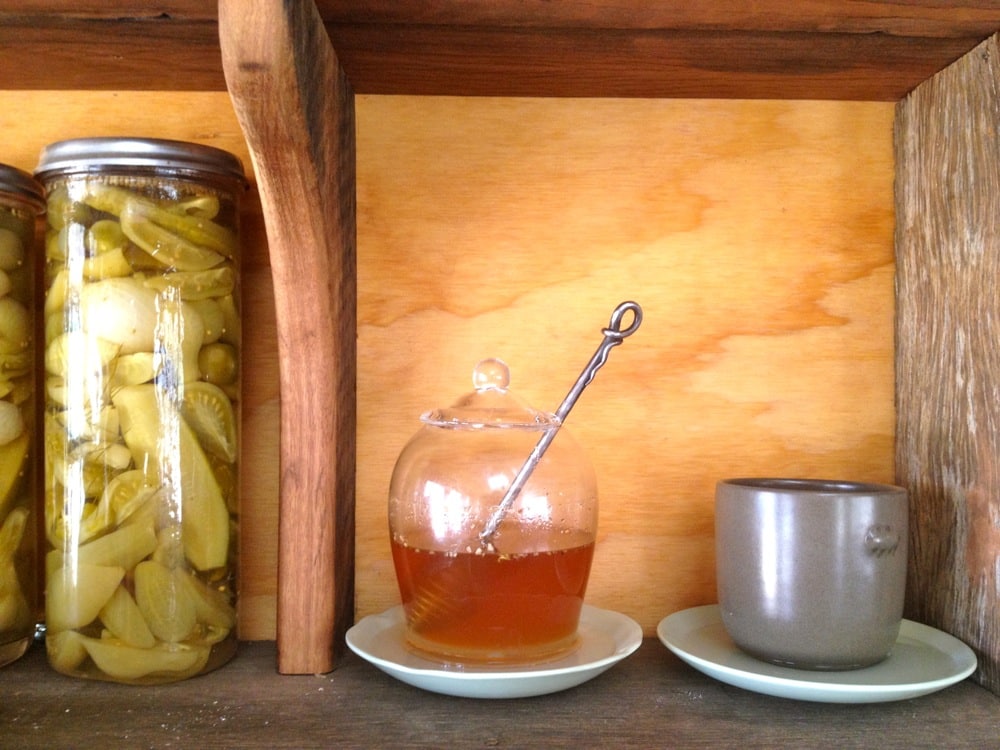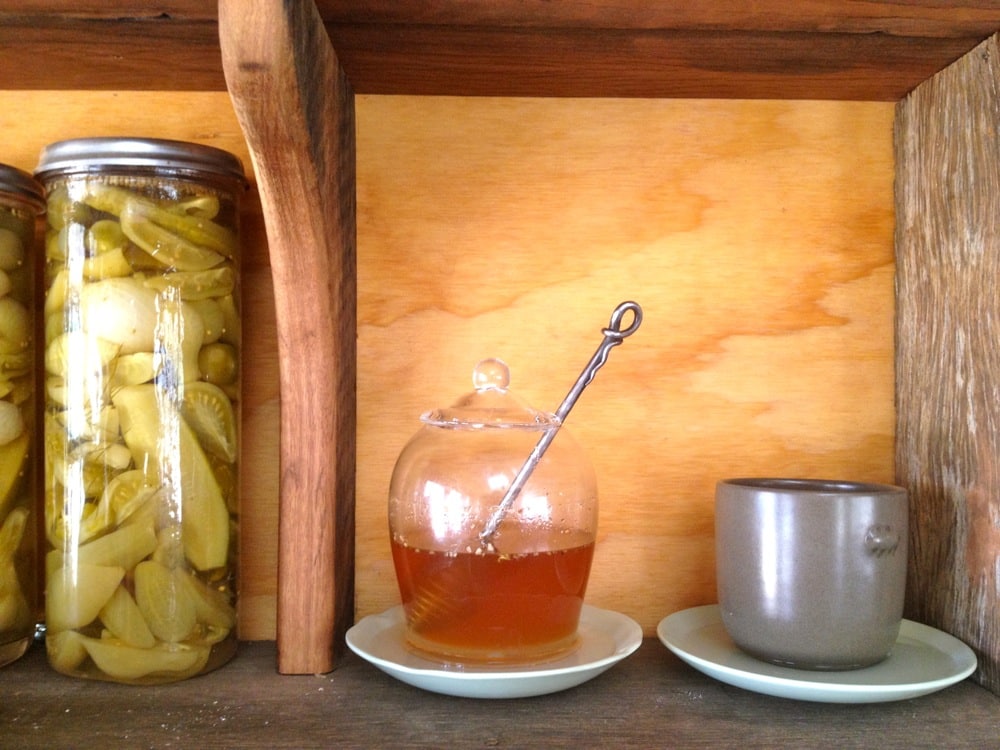 Summer means ants in the house, as we're not hermetically sealed. Which means in turn that we're now in saucer season, with both the honey and the sugar positioned in water moats to avoid ant invasion. It works, it's simple, the ants move on. All good.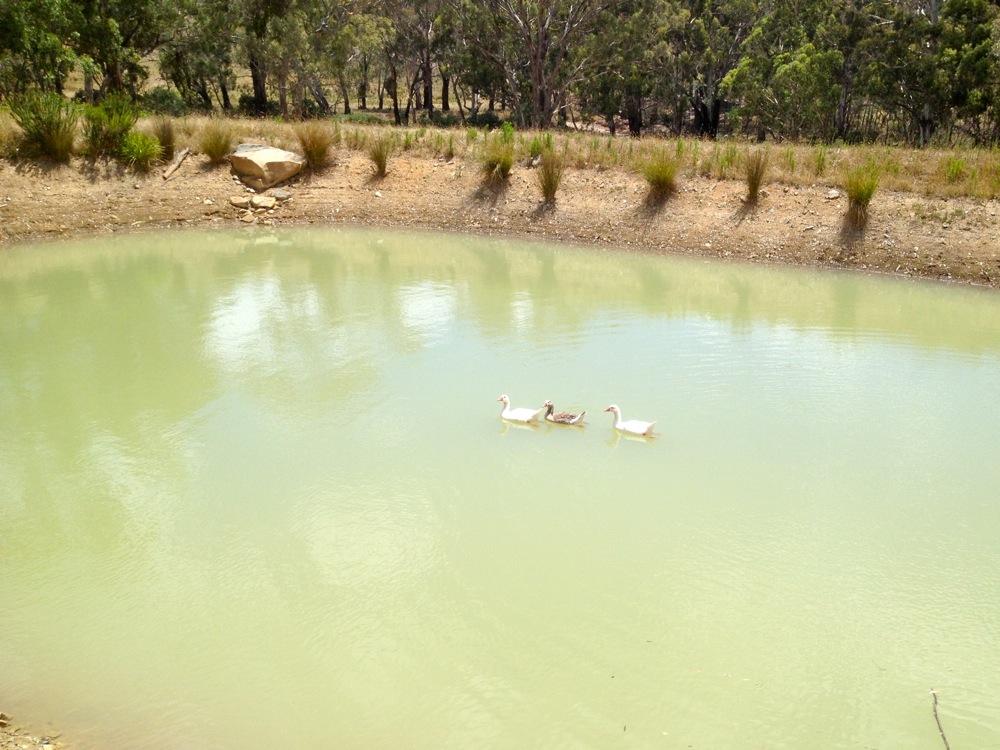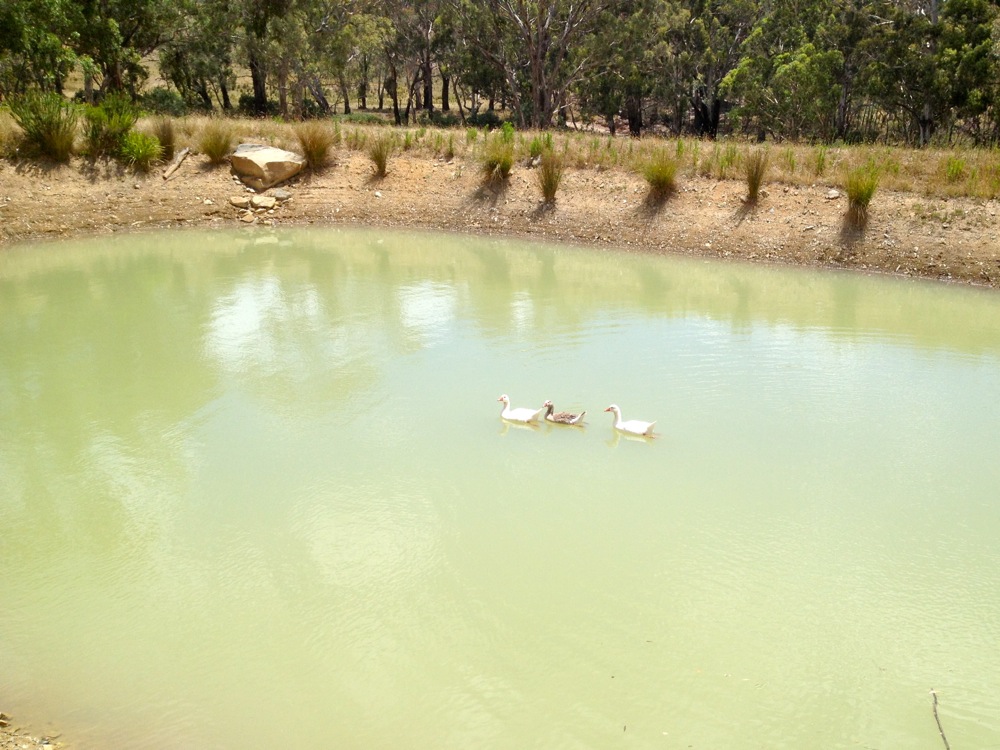 We've had very little rain this winter and spring, so having a body of water right next to the house has been extra wonderful, even if said body of water has been decreasing in front of our eyes. All dam levels go down in a dry season through evaporation, and this one is still a little leaky also.
It is a lot more stable than it was, mind you, and leaky dams are a fact of life with out soils. So we're rolling with it, and aiming to increase the biology in this dam as much as possible, which may contribute to it ultimately sealing completely in time.
Yay weekends with swims and painting and icecream! A small rest is indeed good for the soul…
>> More posts about the Tinyhouse and life at Milkwood Farm