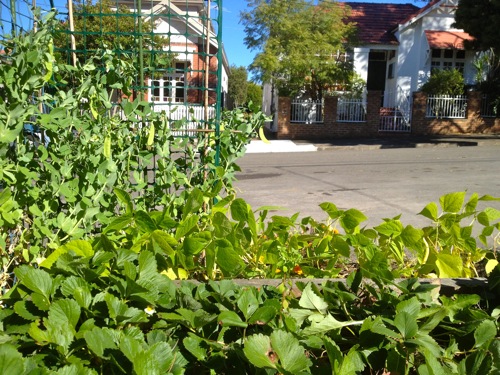 City of Sydney has released their footpath gardening policy!
And it's pretty darn encouraging. There's guidelines and how-tos and even cash grants for folks who want planter boxes… It's great to see a council embracing this sort of policy as a community strategy.
Verge and footpath gardens are one of the easiest and tastiest way to build community in any given street, as well as having multiple benefits for the environment and storm water quality.
And the addition of verge and footpath gardens aids the overall cooling of streetscapes, which in turn effect household energy use.
Plus you get strawberries, bay leaves, rosemary and more. Everyone wins.
You can read the policy, get the guidelines and apply for a planter box cash grant here…
While we're about it, here's two of our very favourite foodpath gardens in Sydney…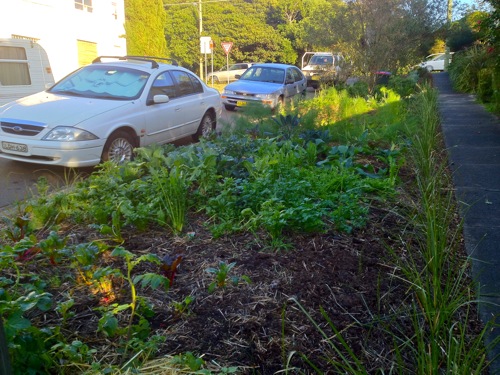 Costa's fabulous verge garden (seen above in its early days)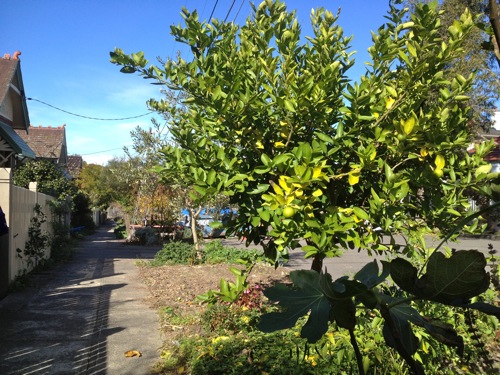 The entire street of community footpath gardens of Wilga Avenue in Dulwich Hill
Of course, Sydney has many, many more footpath gems than just these two examples, but there's a start to get you going.
Happy gardening, Sydneysiders. Much goodness to you.
Verge gardening is one of the many urban growing strategies we cover in our upcoming Urban Permaculture Design Course this January in Sydney… in which students will be exploring + designing gardens like these!