Stuff. Most of us have too much of it. We're all aware of that.
But with kids and relatives and dear friends in need of thanks… how do you get through Christmas without buying small mountains of not-really-needed things? 
If you're like us, opting-out entirely of the great gift giving cycle is not quite doable.
There's the family 'secret santa', for example. There's our kid's beloved playmate down the road. There's elderly relatives. Hmmm.
So here's some ideas that should please just about everyone, while helping the Planet and the people who live on it:
Give a goat from Oxfam un-wrapped. This is what it sounds like. A goat. Goats provide milk and valuable nutrient cycling for small farms, breed easily and provide nutritious meat that is crucial to small kids brain development.
Sounds good to us, and Nana would get a giggle out of receiving one (or not one, as the case may be). All good there.
Give a Milkwood Gift Certificate. While this recommendation might seem a little obvious, it really is a tops idea.
Your loved one gets awesome skills and knowledge. You get (depending on the gift certificate) fresh mushrooms, veggies, honeycomb, home-made ferments or maybe even a garden design or strawbale cottage.
Plus you're supporting an awesome social enterprise, namely us. Everyone wins!
Give a Permaculture 2014 Calendar. It's printed on FSC recycled paper with vegetable inks. It's got a moon planting guide embedded in it.
It's full of great uplifting stories about people being the change their communities need. And Costa rekons they're tops too…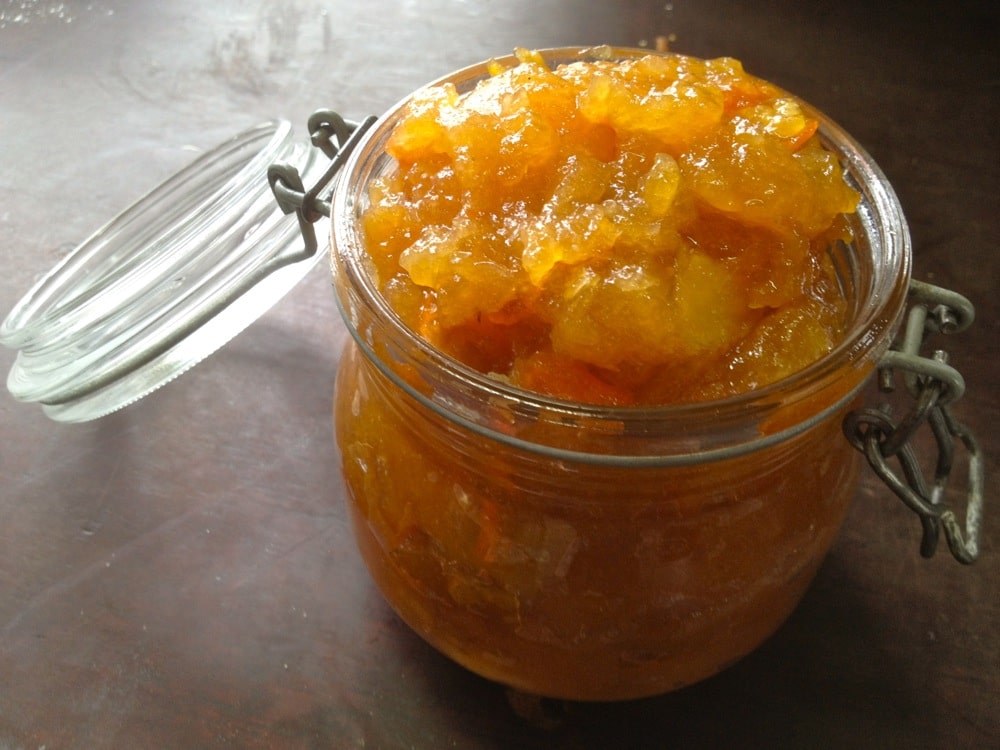 Make Jam or marmalade for everyone. Because it's a sure-fire winner, because it's fun and it's cheap to do, and because you get to lick the spoon.
The cherries and plums right now are incredible (around Mudgee, anyways). Or get strawberries and dry them, like we did here.
Go to your local farmers market and put together a hamper of real food. And/or if you're not up for jamming and you're in Sydney, get ye to the Christmas Artisan Food Gift Market.
It's happening at the Hyde Park Barracks on December 18th – you can meet the makers of delicious and ethical and locally-made things, then buy them. Sorted.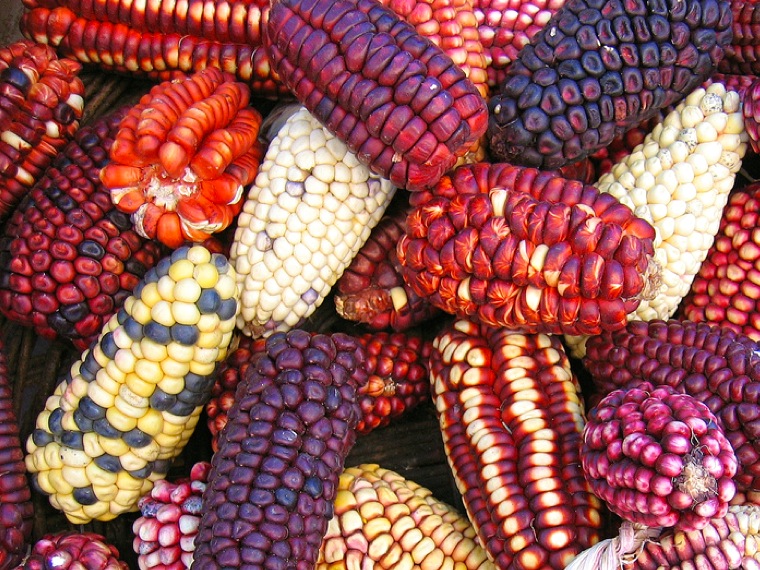 Give a year's membership to The Diggers Club. A year's inspiration in seasonal newsletters and catalogs (plus seed discounts) on heirloom veggie seeds, as well as shrubs and trees.
Alternately, you could make up a seed pack from the fabulous folks at Green Harvest or one of the other many fine small Australian seed companies who are protecting seed sovereignty for us all.
Buy a box of Australian Organic Garlic. We'd recommend Allsun Farm's and Patrice Newell's garlic. They are both amazing.
It's ready now, and it won't last long – typically both these farms sell their garlic harvest quickly, so this is a highly seasonal product, although it stores for months and months.
We've all heard scary stories about the levels of fumigation on imported (and also Australian) conventional garlic. But the real stuff is SO GOOD. Highly gift-worthy.
And as a sneaky tip, once you've packaged up the majority of your box of garlic into gift bags, you can squirrel some away for planting in 2014. Because this is also the best organic seed garlic you will ever lay your hands on. Just saying.
Donate it instead. Your loved one gets a card, and someone or something, somewhere, gets a little bit better. The possibilities are pretty endless here, but how about, for a start:
We rekon there's something in the list above to suit everyone from your beloved to your boss to your great aunt.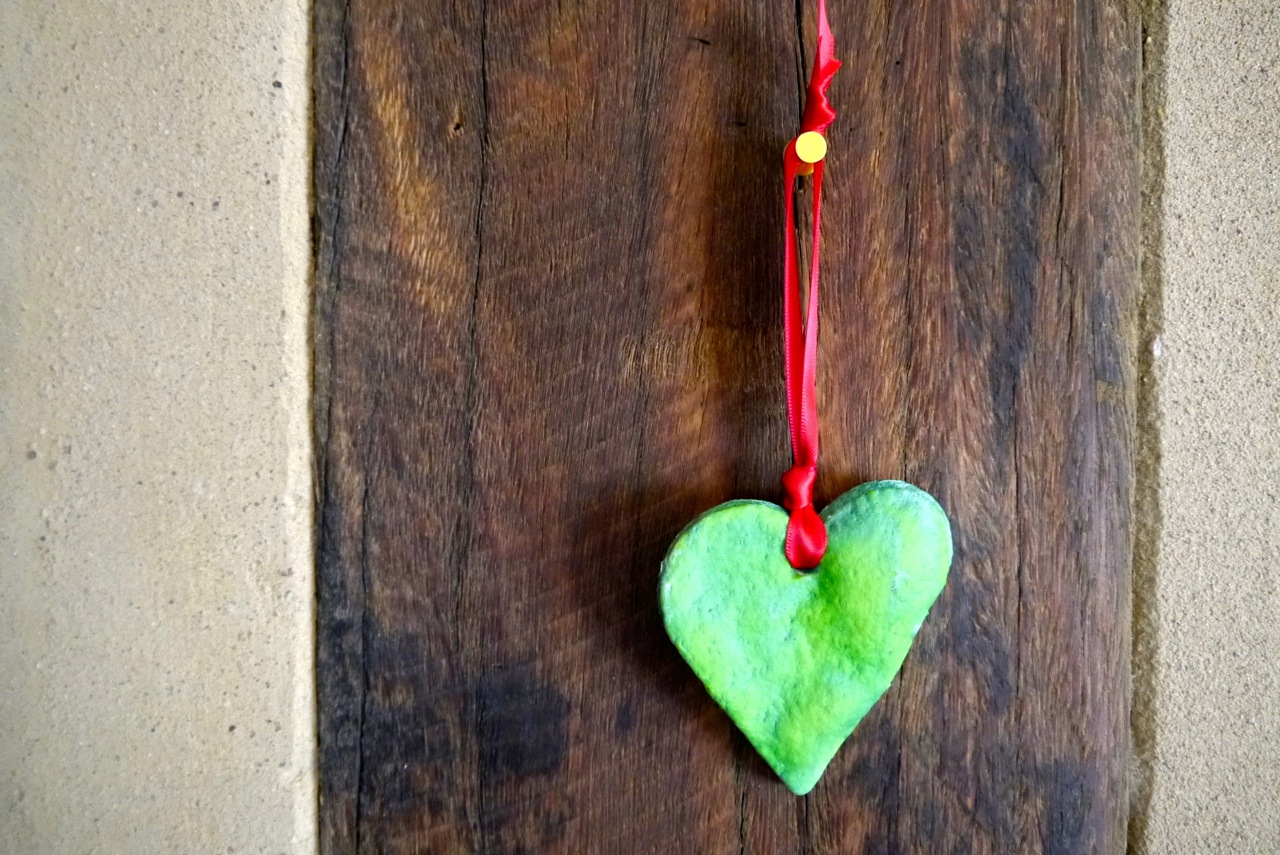 Don't forget to make your cards or, if you're shy with your card-making skills and you're giving in person, make some Salt Dough Christmas decorations instead. They're fully biodegradable, good fun to make, and you can be certain of no double-ups.
Good luck, planet friendly gift givers!
May your season be less full of 'things' and more full of swims, and stories, and gratitude, and friends, and family, and fun.