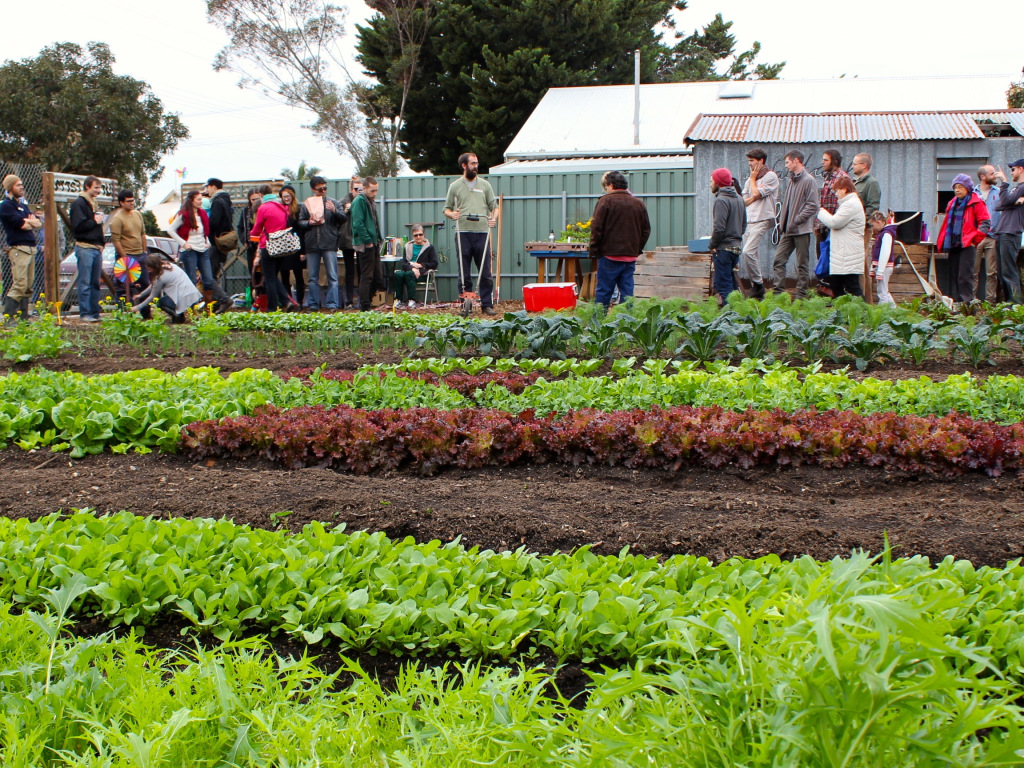 Ever wanted to start an urban micro-farm on that spare block at the end of your street?
Check out this stunning example: Wagtail Urban Farm – a blooming spare-block in Adelaide. Living proof that growing on rented urban land can be a very good thing.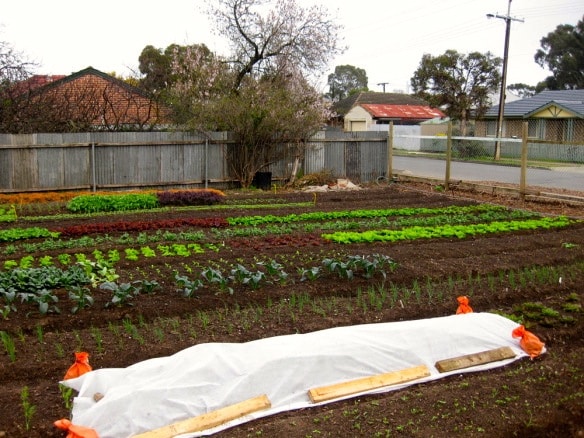 We first heard about Nat and Jess, part of the founding crew of Wagtail  Urban Farm, through Joyce Wilkie and Mike Plane. Joyce and Mike run the amazing Allsun Farm in Gundaroo NSW, where we run market garden masterclasses.
Joyce and Mike also mentored us through the start-up of the Milkwood Farm market garden, and their Growing the Growers project at Allsun regularly pumps out a string of ex-interns who go on to become growers themselves.
Anyway. During one of our many late night table-thumping chats at Allsun Farm about the future of farming in Australia, we'd heard all about Nat and Jess, the interns who had gone back to Adeliade with the intent to start an urban farm.
Turns out, they're now 6 months into their project since breaking ground, and doing an amazing job.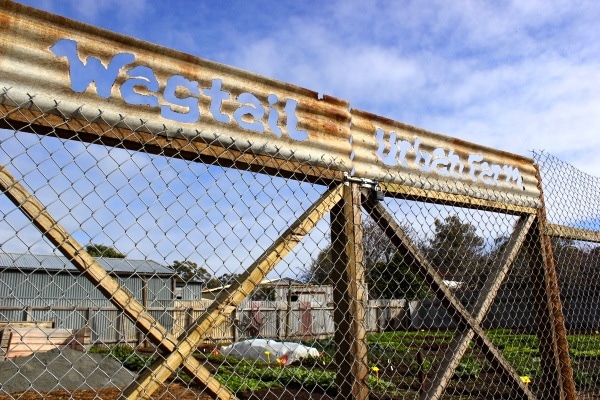 Wagtail Urban Farm: at a glance
Land tenure: rented on a  peppercorn-lease from supportive landlord
Soil type: reasonably fertile floodplain of clay-loam
Area under cultivation: 182 square meters
Hours per week: about 20 all up
Workers involved: 3
Inputs: compost, rock dust and organic NPK (Rapid Raiser)
Outputs: mixed veggies. Salad greens, herbs, cucumbers, tomatoes etc.
Harvest size: about one ute load a week from May-Nov (expecting more over Summer)
One of the best things about the Wagtail Farm crew is that they've started small, and they're taking it one step at a time – no blowouts and burnouts seem to be happening on this project!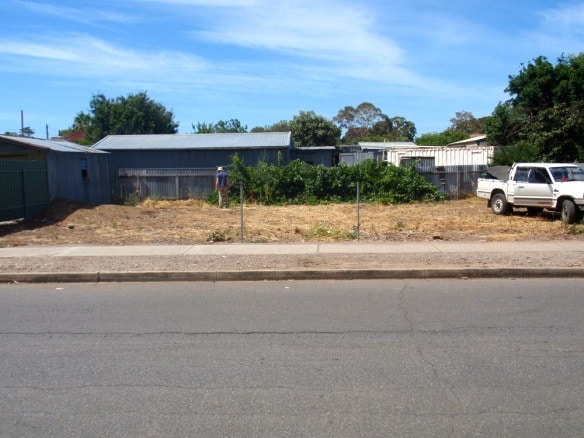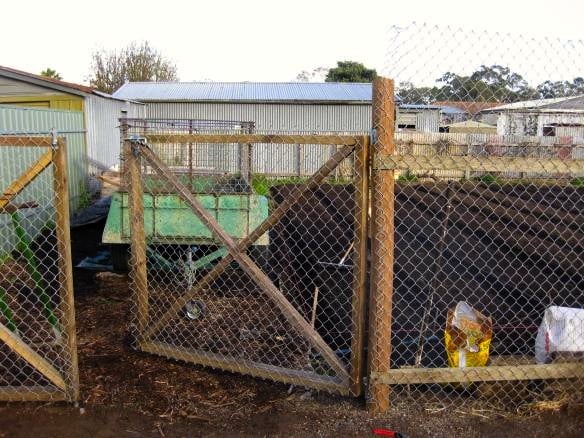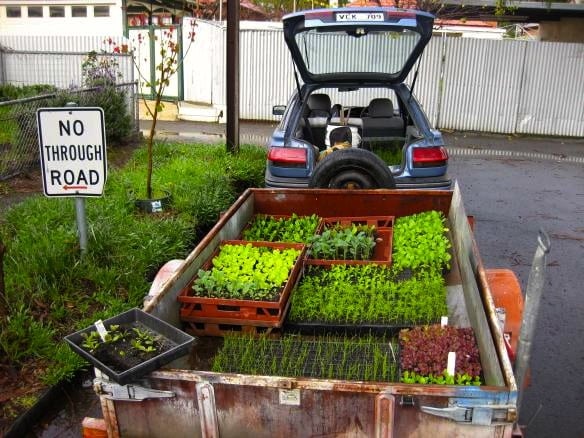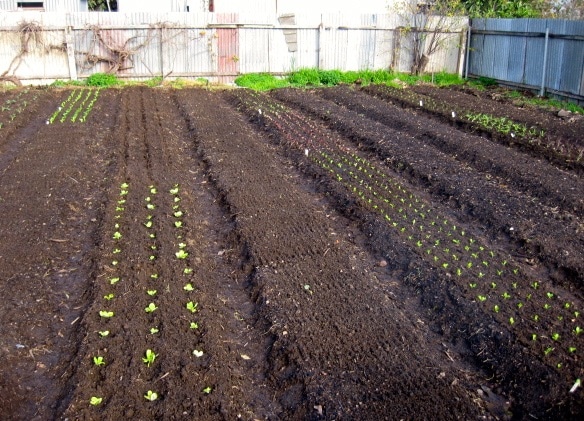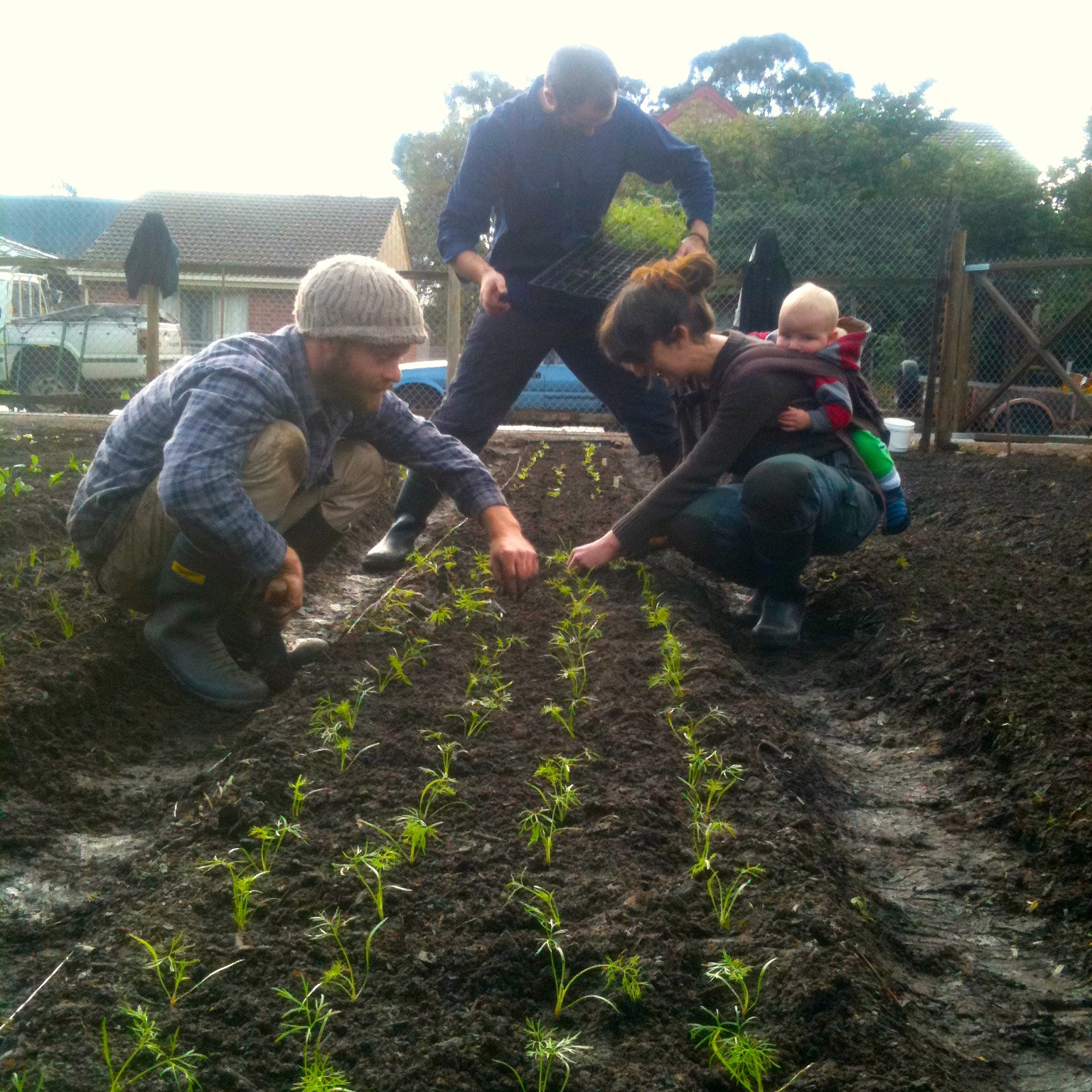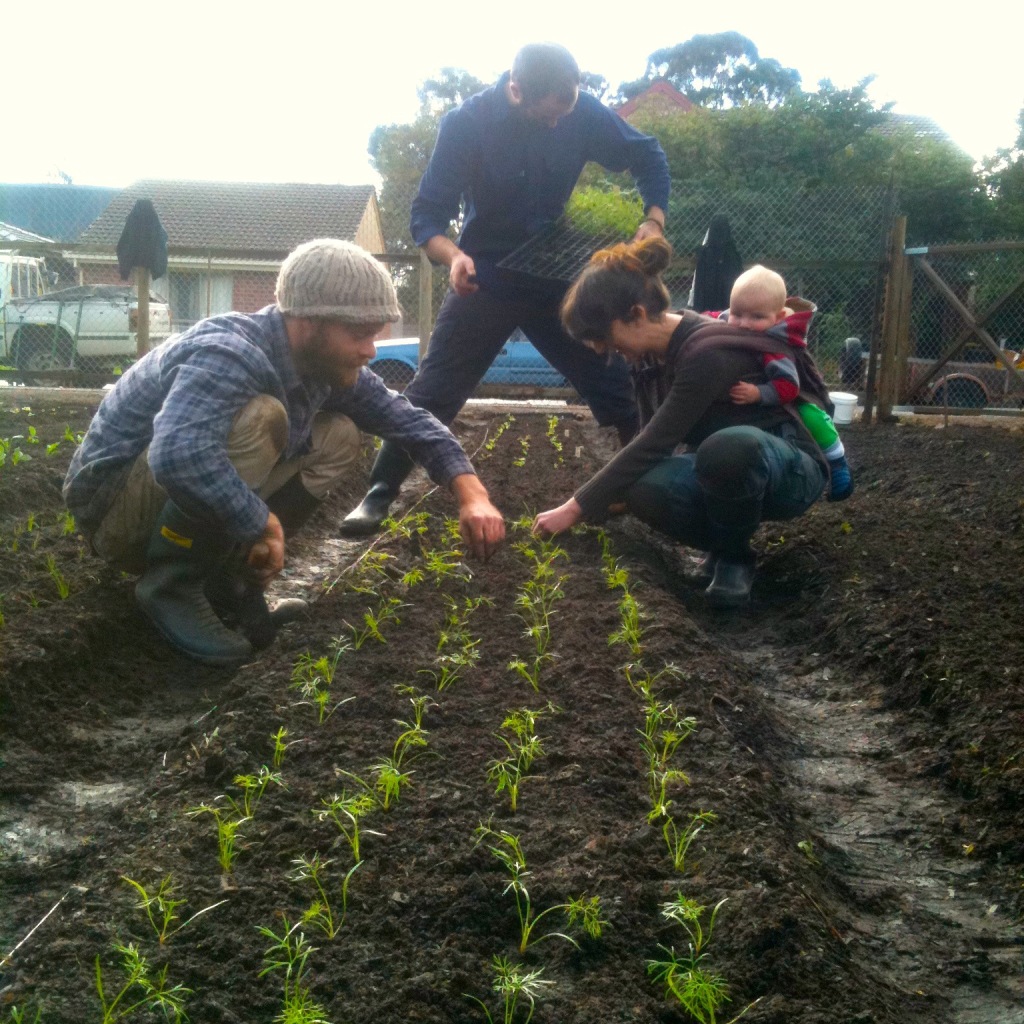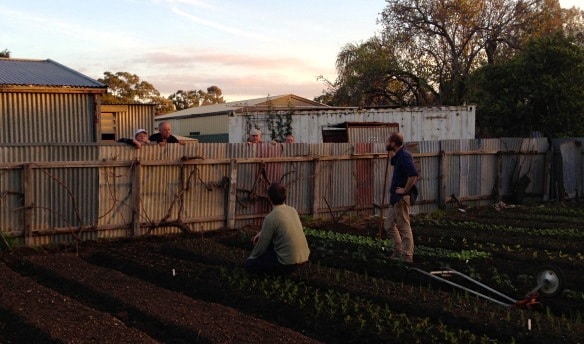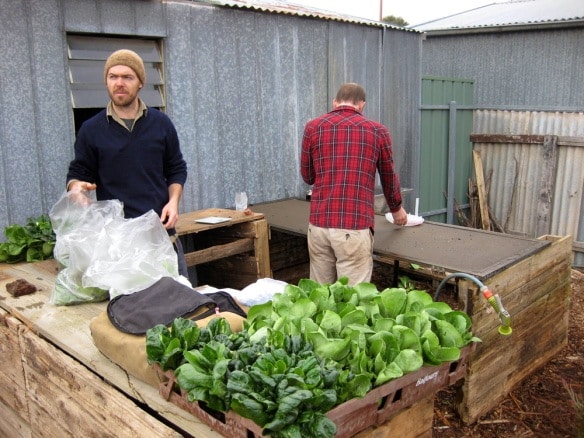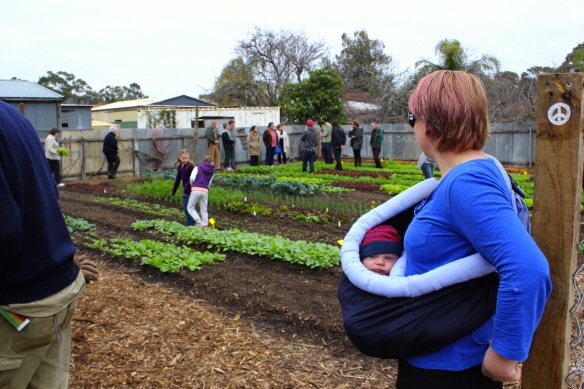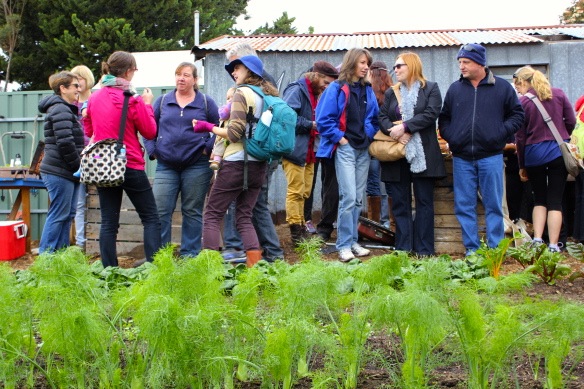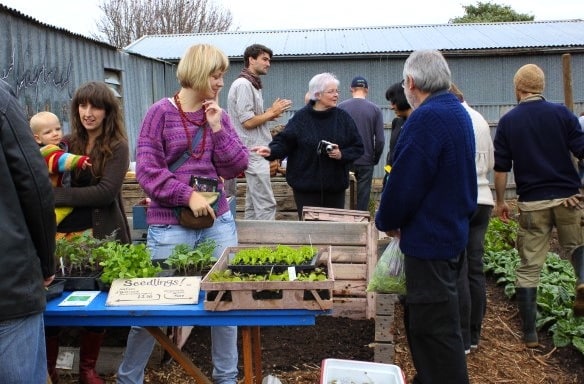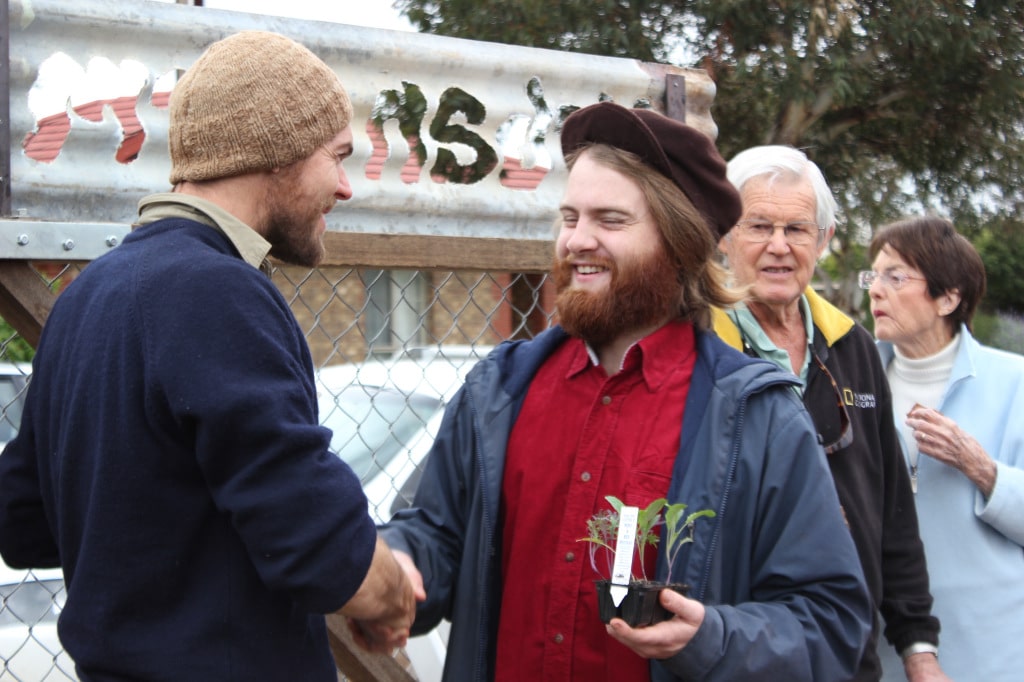 Currently Wagtail Urban Farm has three growers: Nathanael Wiseman, Brett Young and Steven Hoepfner (with the support and help of partners Jess, Keitha and Silvia).
Here's what Nat had to say on their first six months of growing:
– Do you have any advice to other growers wanting to score a (specifically) rented patch of urban ground to grow on?
We looked for many months for land using a number of different networks and methods – my favourite being a combination of a SA local government mapping website which showed land use type (including remnant agricultural/horticultural land), combined with GoogleEarth to do the visual check up, and then a site tour if things looked promising.
We found heaps of old market garden land that way (some blocks as big as 5 acres!) sitting right in the middle of the suburbs, but didn't have much luck getting through to any of the owners, and if we did, they were usually 95 years old and waiting to sell up!
We finally found our plot when the landowner contacted a local sustainability group asking if anyone was interested in using the land.
In general I would say use all the contacts and friends of friends you know, but ultimately don't underestimate the value of someone coming forward and offering land (provided you can get the word out) – it goes much more smoothly that way.
– Whats the total square meters you've got under cultivation?
We've got precisely 182 sq.m under cultivation – 14 x 13m long beds (it's a nightmare to plan given 13 doesn't divide well!)
– How many work hours (total) do you estimate per week are getting spent on this patch, spread across how many people? 
We've been keeping a tally of hours spent on the project (including time spent planning etc.), which in the first six months added up to roughly 500 hours, so about 20hrs / week shared between the three of us.
Our normal work week is Monday afternoons planting and weeding, Saturdays picking and selling. A lot of time has been spent in setting up infrastructure (fencing, post-harvest wash stand etc.) which will (hopefully!) taper off in the future.
– What are you planting right now? And what are you harvesting right now?
We're planting lettuce for salad mix and head lettuce, beetroot, coriander, salad onions, cucumbers, pak choi, carrots, basil, baby spinach, radish, capsicums, rocket and mizuna. We're harvesting coriander, salad mix and head lettuce, parsley, rocket and basil.
We're in a bit of a lull at the moment because we planted up lots ready for harvesting in early spring, and are now eagerly waiting for the summer crops (tomatoes!) to come in.
– What are you using for inputs?
Main inputs are loads (literally!) of compost from a great supplier, rock dust, and organic NPK (Rapid Raiser).
We've got a small worm farm on site, and are doing our own composting of crop wastes off-site, and we also use a beneficial bacteria tonic every now and again.
We did some soil tests at the beginning and the soil is relatively fertile and well-balanced – it just needed a bit of gypsum and iron at the start.
– Do you have plans to integrate animals into your current system to boost nutrient cycling in the future?
Given we don't live on site, I think animals might be out of reach in terms of needing daily care.
– How do you feel about the project at this point 6 months in?
We can't believe how far we've come in such a short time! We've had such amazing support from family, friends, neighbours and the broader communities of which we are a part.
We're also at a bit of a cross-roads – demand for our produce is constantly growing and new markets are popping up all the time, but we all agree that if we only scaled up by a factor of two, it would stop being an enjoyable hobby and start being a very low paying job!
We really need to think about scaling up to the 1/2 acre (2000sq. m) scale (at a minimum) to make it work as a viable profession, but taking that leap is also a big commitment.
At this stage we're happy to stay at a micro-scale and get the word out there, and who knows where we'll be in a years time!
– What are your most-used resources that have guided you, in addition to your mentors? 
Speaking for myself, I'd have to say Eliot Coleman's The New Organic Grower is absolutely number one for crop growing techniques and all-round inspiration source.
For crop planning, I've really got a lot of use out of Theriault and Brisebois' Crop Planning for Organic Vegetable Growers, although on such a small site we kind of have to work backwards, as space is our limiting factor, not markets.
Richard Wiswall's The Organic Farmer's Business Handbook has also been great for looking more at business planning, record keeping and crop enterprise budgets (which are something to aspire to at this stage!).
Also, Allsun Farm's Growing Annual Vegetables DVD is a great resource for the finer details of growing, complete with detailed pictures.
I've also found the online magazine Growing for Market indispensable for searching out specific solutions to specific problems.
Finally, perhaps our most-used resource is a big Excel spreadsheet I've compiled over the years with crop growing notes for each vegetable (everything from row spacing to seeds per gram to sowing times) which helps greatly with crop planning (in a past life I did some software programming in Excel which has come in handy!).
– any other advice to aspiring urban growers?
If you're just starting out, don't try growing on anything bigger than 200 sq.m in the first year – you will be amazed as how much you can produce off even such a tiny block!
Before you start growing, make sure there are retail markets that can take the quantities you want to sell. Use the first year to sort out the teething issues, and then you can think about scaling up.
Lastly, markets make or break the business – in our early days we were only selling $50 of produce to a local co-op, but once we started selling at a bigger market we were doing upwards of $250 a week.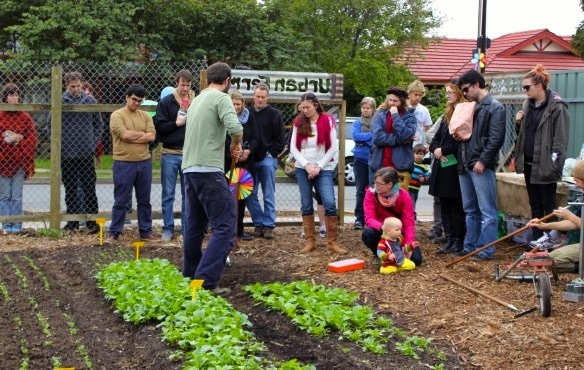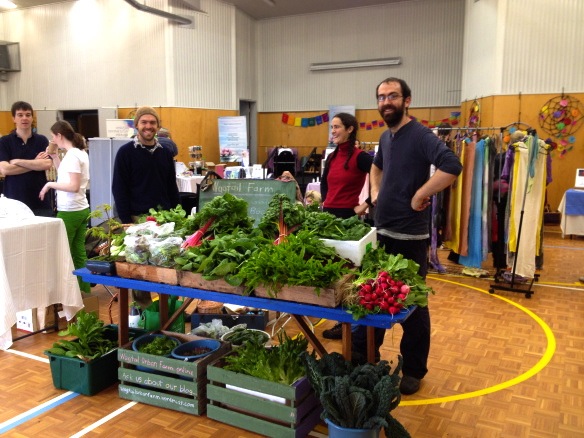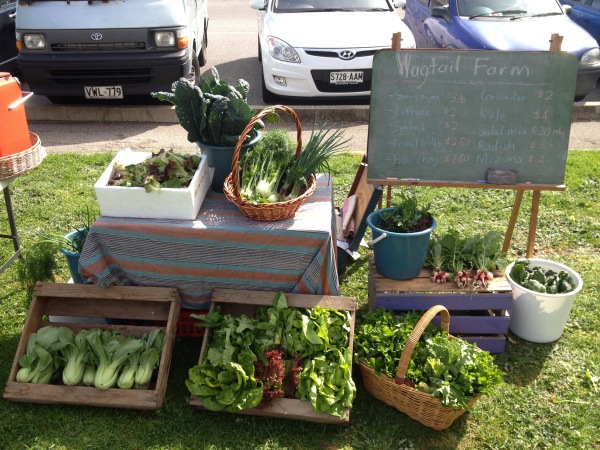 Wagtail Urban Farm is far more than 182.5 sq meters of organic veg. It's a point of reference and a resource for the surrounding community. It sets a precedent. Its very existence makes more urban farms more possible.
And it plants a seed into people's minds – that maybe we really can grow food where we live… from little things, big things grow.
So there you go, aspiring urban farmers. Yet another example of successful small scale organic urban agriculture in our suburbs. It works! Bring it on.

We run Urban Permaculture Design Courses that cover the theory, design and practical techniques of how to create resilient urban communities. 
We also run hands-on workshops in Starting a Market Garden for folks ready to get serious about the craft of growing amazing veg as a enterprise.
Big thanks to Nat for the interview and Wagtail Urban Farm for the pictures. Go you good things!