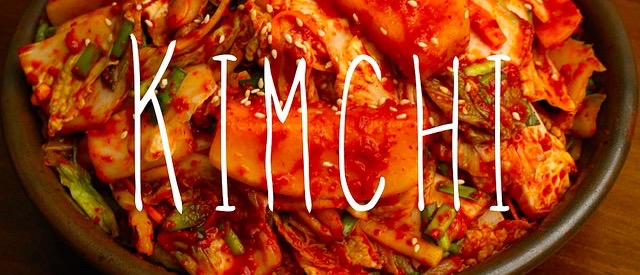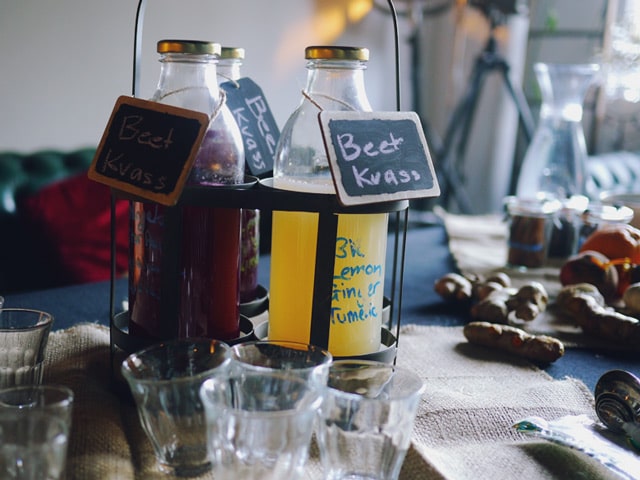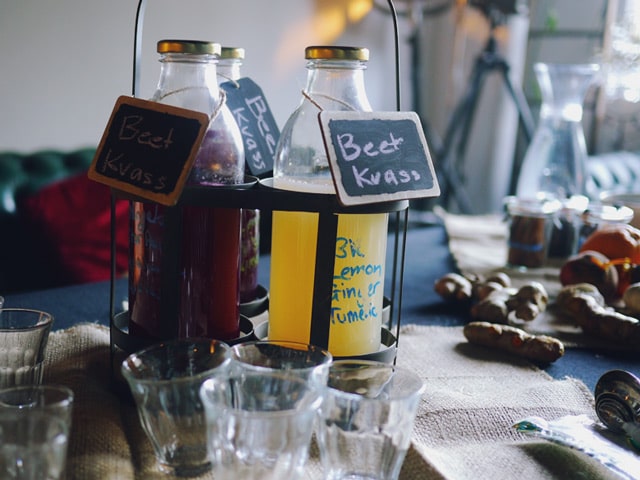 A few Sundays back, we took over a guestaurant in Redfern to get messy. Cabbage was chopped, vegetables were brined, milk was kefir-ed, kombucha was drunk and much was learned.
All in the glorious undertaking of learning how to use fermentation to make healthful and seriously delicious stuff out of simple fresh ingredients. Triple yum.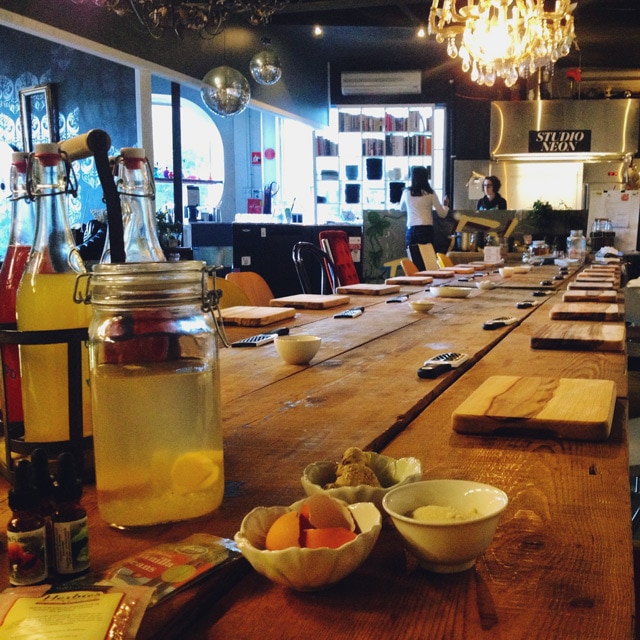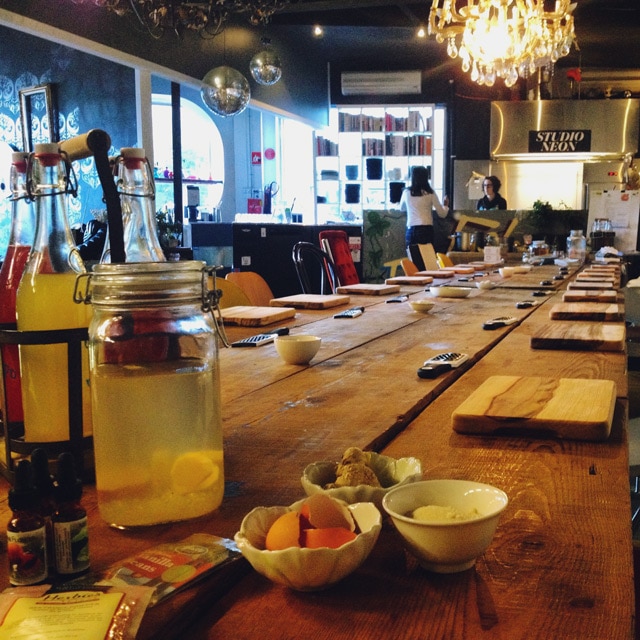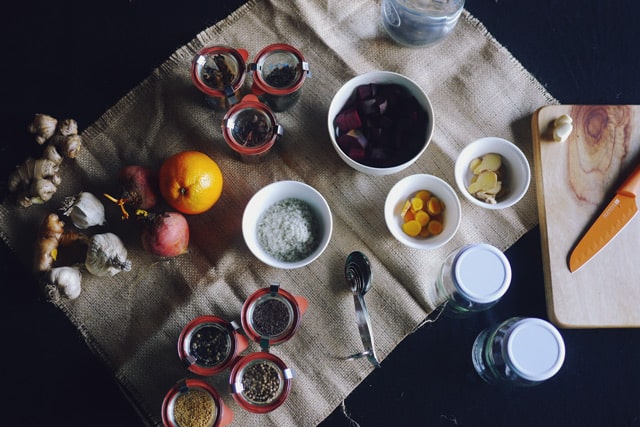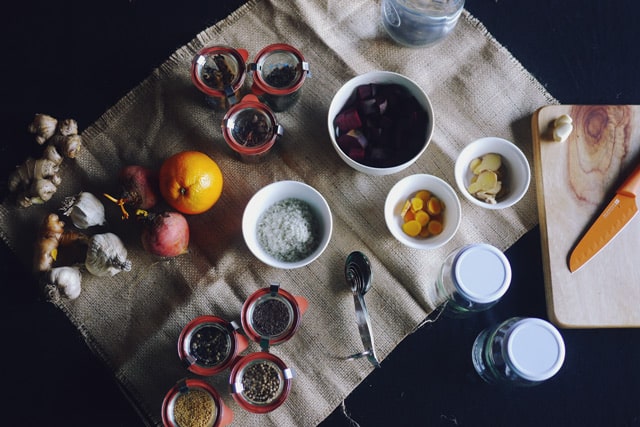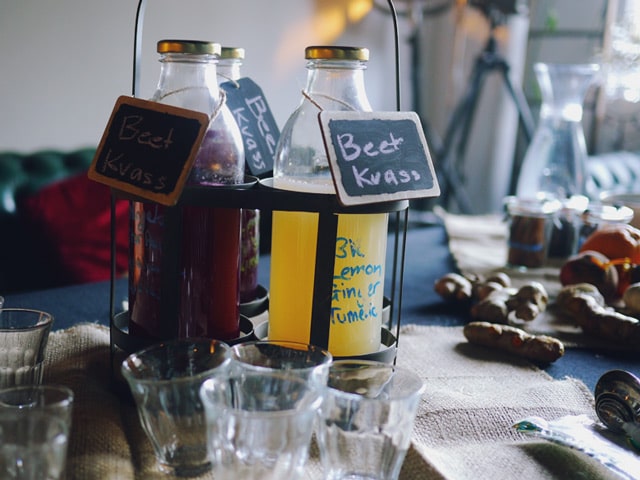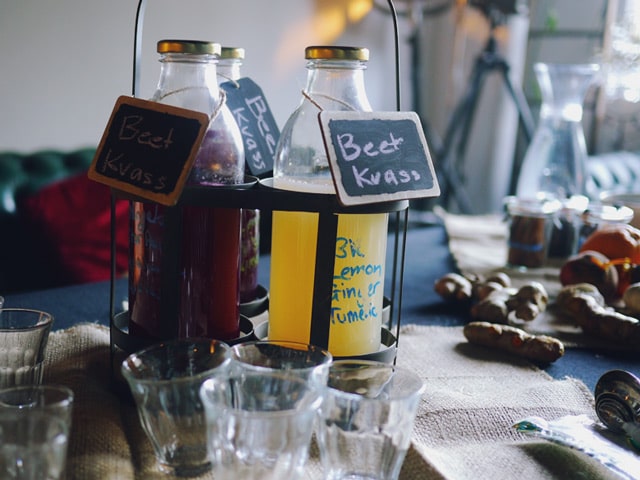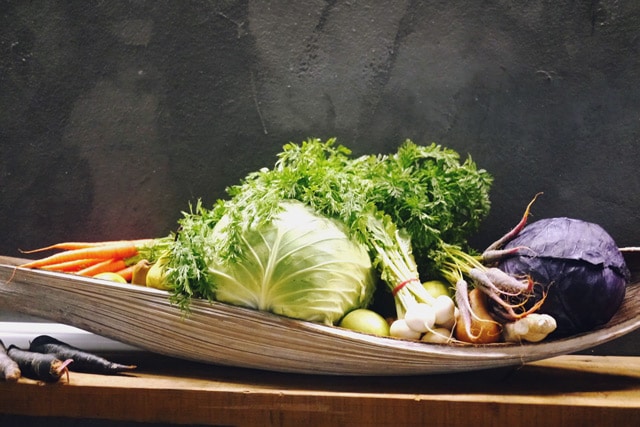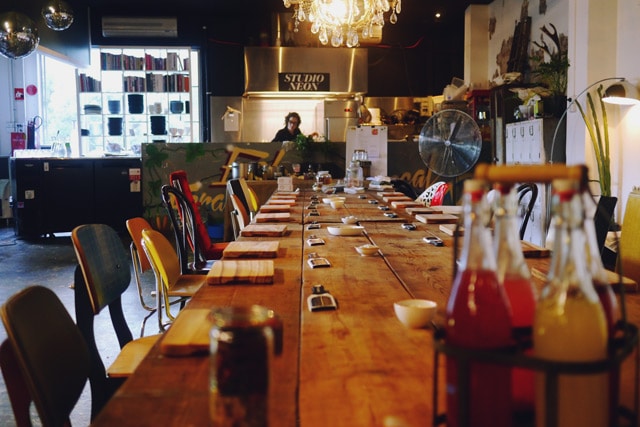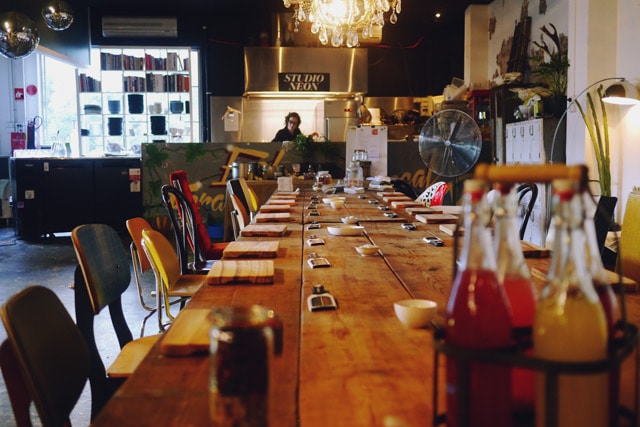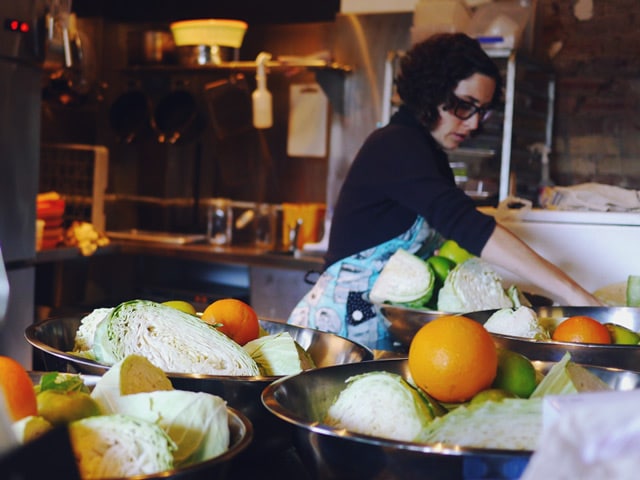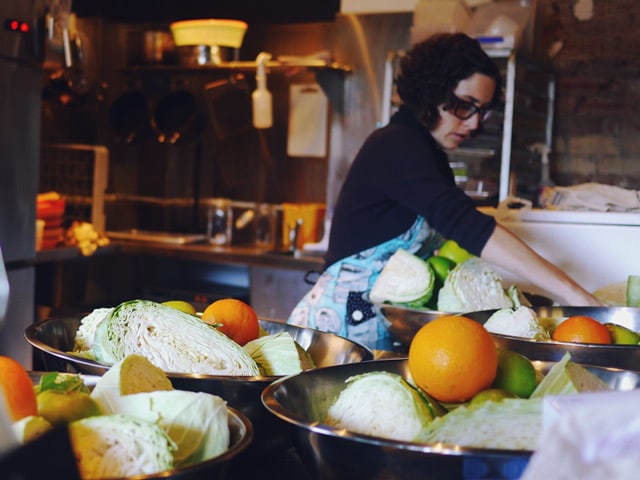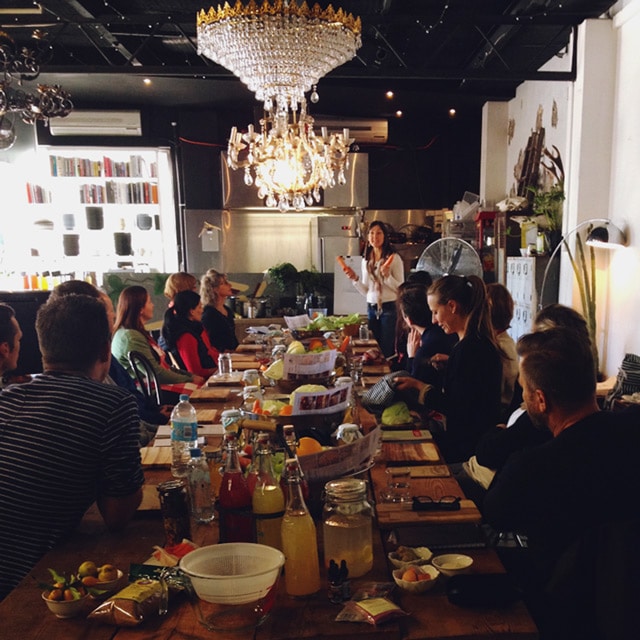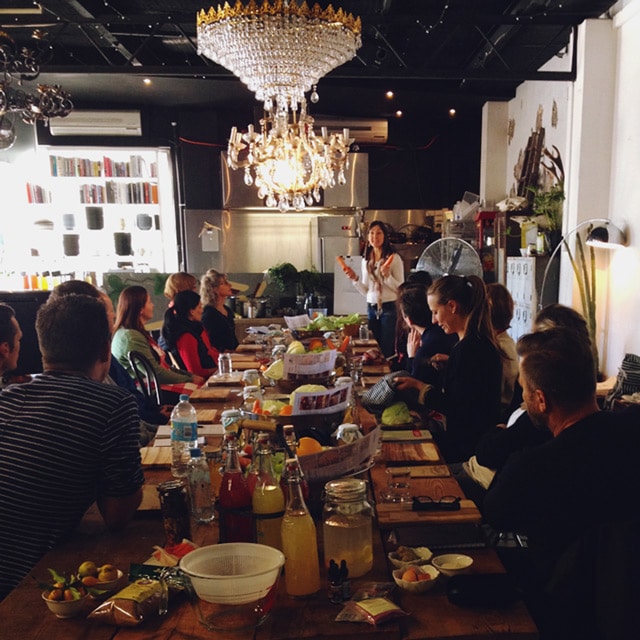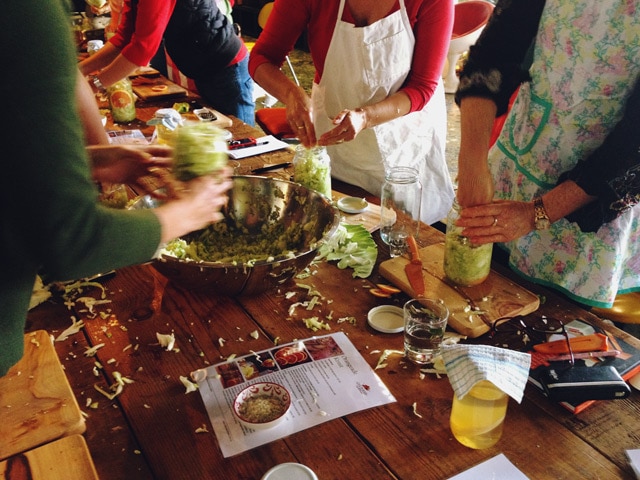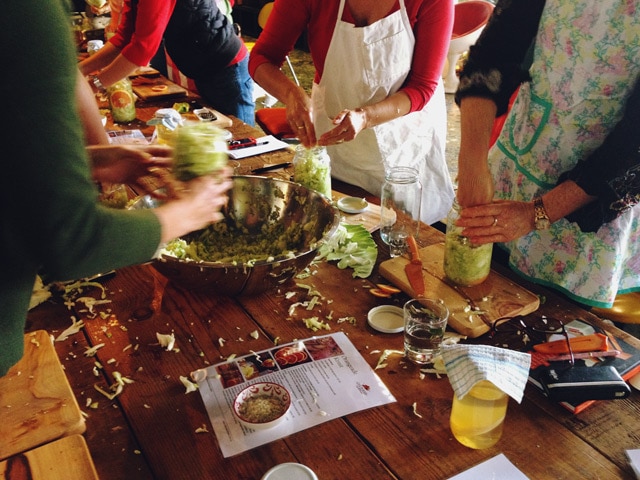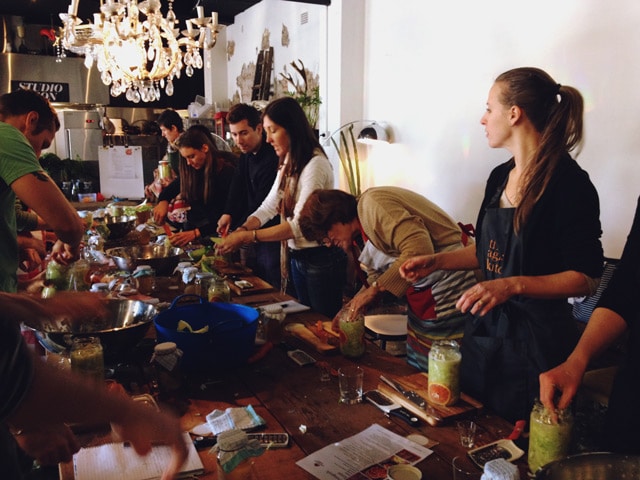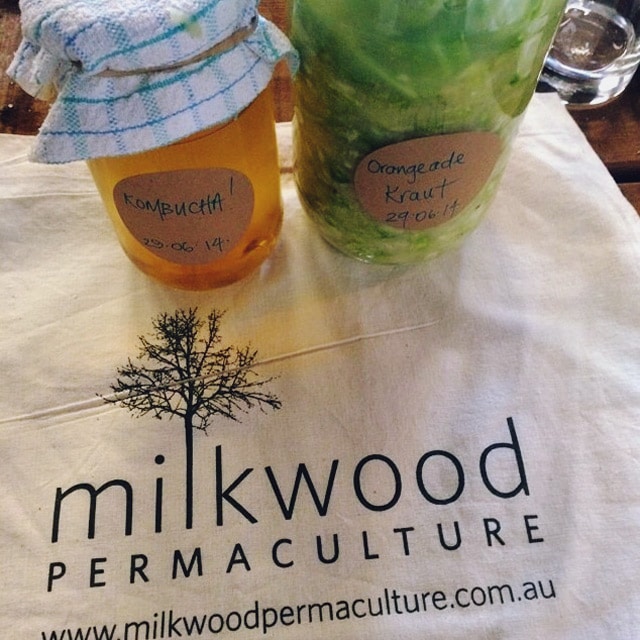 Such a jam-packed day! Students learned the ins and outs of krauts, kefirs, pickles, kombucha and other funky fermented tonics like kvass and rejuvelac.
Big huzzah's to Gillian Kozicki who lead the learning, to Gigi who wrangled all the veggies and students with style, and to Studio Neon for letting us take over such a lovely space.
One of the yummo ferments that students had with lunch during this workshop was Gillian's Kimchi. Here's how to make it yourself: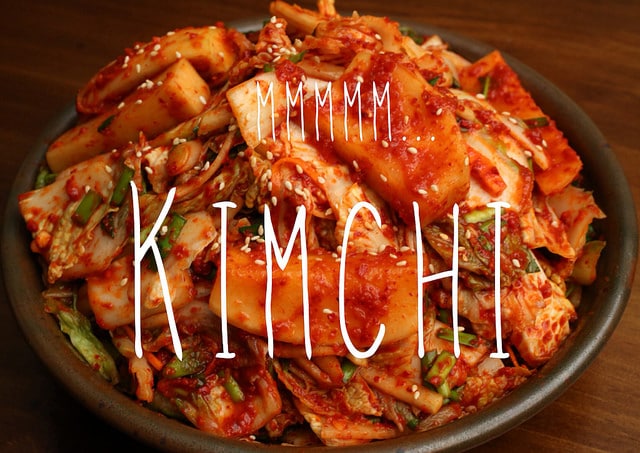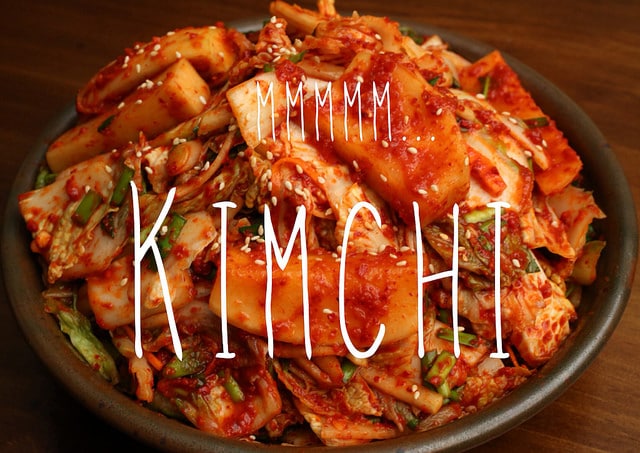 Best-ever Kimchi
Inspired by A. Dove
Ingredients
2 x 1 ltr jars
 1 Chinese cabbage/ Napa cabbage (Approx. 2kg)
 ½ Daikon radish (Approx. 400grams)
 1 Carrot (Approx. 500grams)
 ½ bunch Green Onion/ Spring onion/ eschalots
 1 Nashi pear
Paste 
 Finger length of ginger
 1 head of garlic
 ¼ cup of Korean chilli flakes, called Gochugaru (hot or mild)
 2 small white onions
 1 nashi pear
 2 tablespoons (30-40 grams) of mineral salt (Celtic sea salt or Himalayan salt)
 2-3 tblspn fish sauce (optional).


Instructions
To prepare the vegetables: 
Remove outside coarse leaves, rinse and then cut the Chinese cabbage lengthwise in half then quarters. Cut these into 2-3cm wide squares.
Peel and julienne slice the daikon radish.
Wash and clean, then grate the carrot.
Clean and cut the green onions into 2-3cm pieces.
Wash, core and then slice the nashi into thin slices.
Combine all in a large bowl and put to one side.
To make the paste: 
Clean the ginger and cut into coins.
Peel the head of garlic and cut each clove in half.
Peel and slice the onions.
Wash and core the nashi pear the cut coarsely into chunks.
To make the paste, gradually pound in a mortar and pestle (or food processor), all the paste ingredients starting with those with least water content and the most fibrous. Add salt intermittently as you prepare the paste.
You can prepare all the paste in the mortar and pestle or start the coarse ingredients there and then transfer them to the food processor to finish blending them all together.
When paste is made, add the prepared paste to the vegetables.
Mixing: 
Using gloves massage together till when squeezed, it will just release a few drips. Keep it quite crisp, not wilted.
Pack firmly into jars and ferment on the bench top for 3-5 days before transferring to the fridge.
Enjoy now or consume within 6 months!
Winter is the perfect time to be making these sorts of things – it's dark early so there's more time (for some of us) in the evenings, and it's the season to get your household pumped full of nutrient-dense, pro-biotic wonderment to guard against Winter lurgies.
And if you'd like to join us to learn the delights and secrets of making great ferments, our fermentation workshops are here.
Get in quick, they fill fast. We'll be releasing some more dates shortly (including further afield around NSW), so make sure you're on our newsletter for updates!
Are you on a fermentation foray? What are you experimenting with?
Lead Kimchi photo via Maangchi