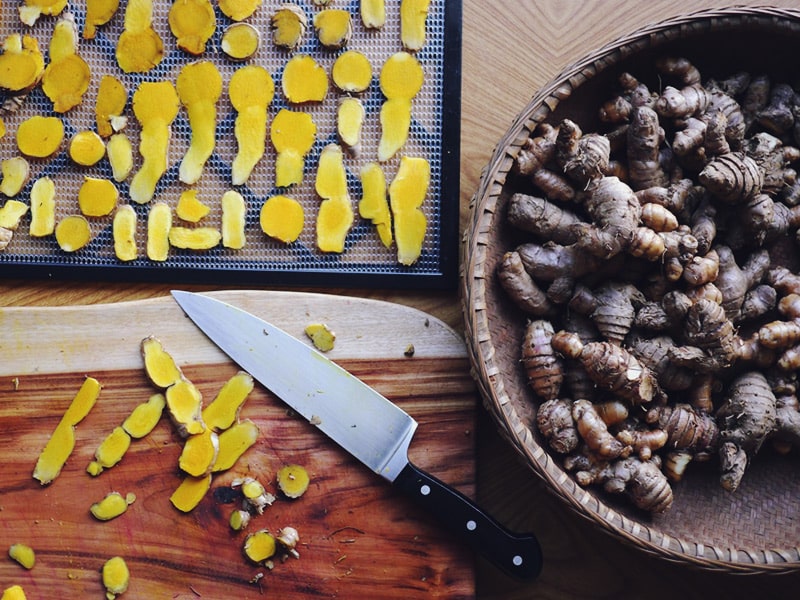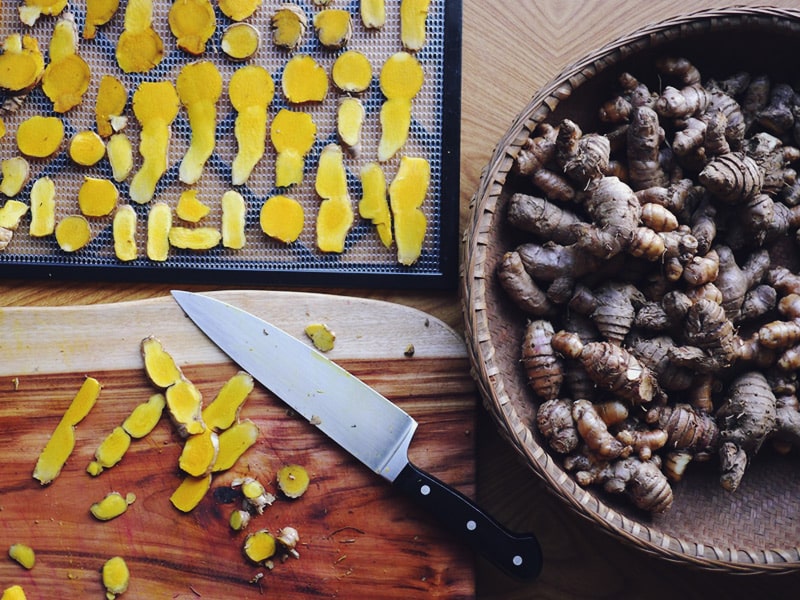 Recently we were lucky enough to score some of the amazing, earthy sunshine that are organic turmeric rhizomes.
So much goodness in this plant! But like many harvests, when it rains it pours. Here's what we did with ours.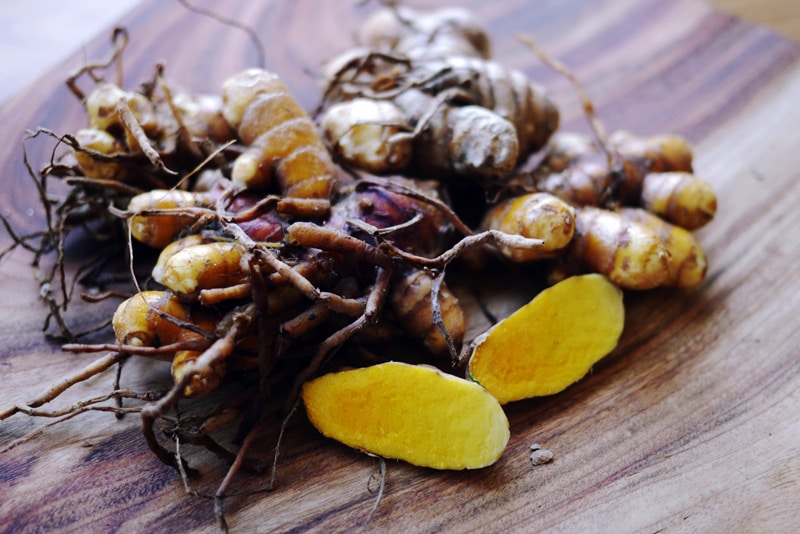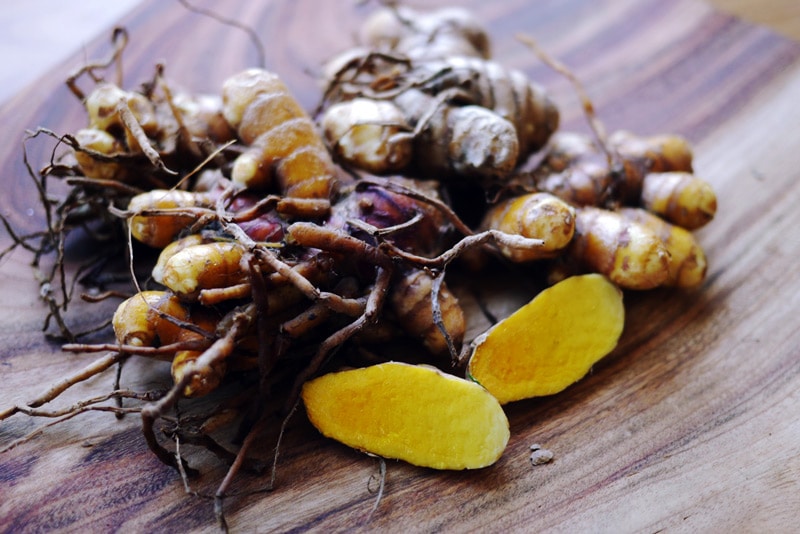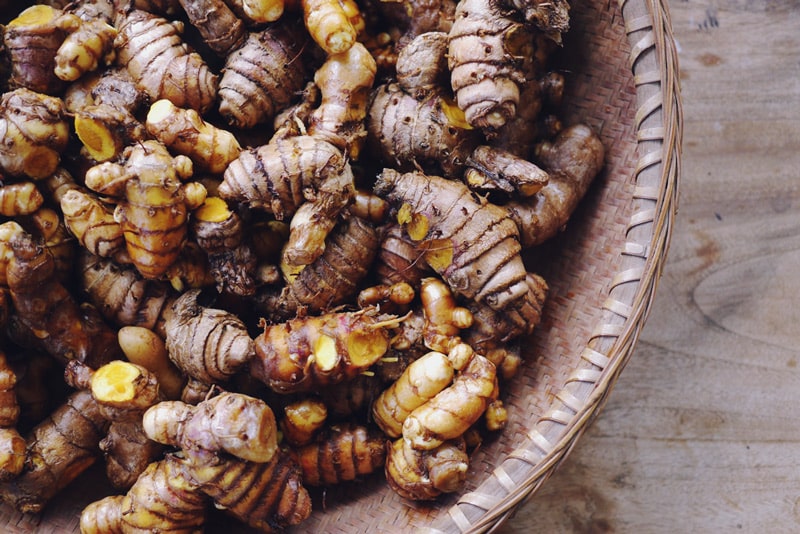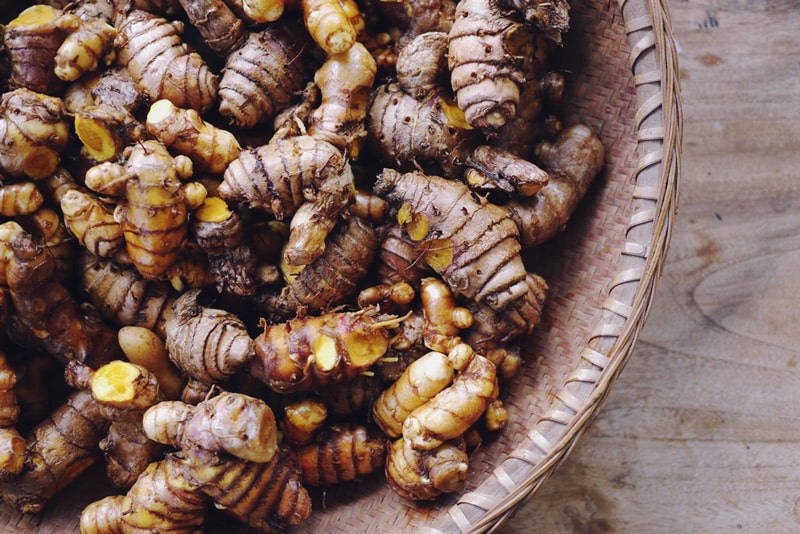 Turmeric (Curcuma domestica syn. Curcuma longa) is a rhizomious, herbaceous perennial that hails from the same plant family as ginger.
The rhizomes are harvested around this time of year and can be used fresh, dried or powdered.
Apart from being delicious, turmeric is also a powerful medicine, and is used to treat things like inflammation, colds and flu, digestion problems, diabetes and certain types of cancer.
In short, if you can get hold of some, get it into you. Any which way.
Fresh turmeric can be used in all sorts of ways – mostly we just grate and add ours (ok I guess you could call it hiding) in soups and stews for added all-round family health.
Fresh turmeric grated over scrambled eggs is also, quite simply, the bomb.
Once we've had a blitz of turmeric, we dry the rest of it in slivers.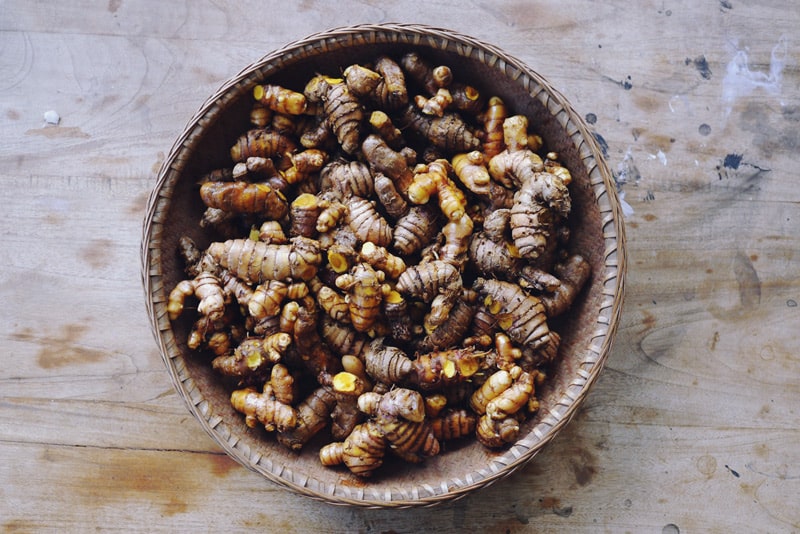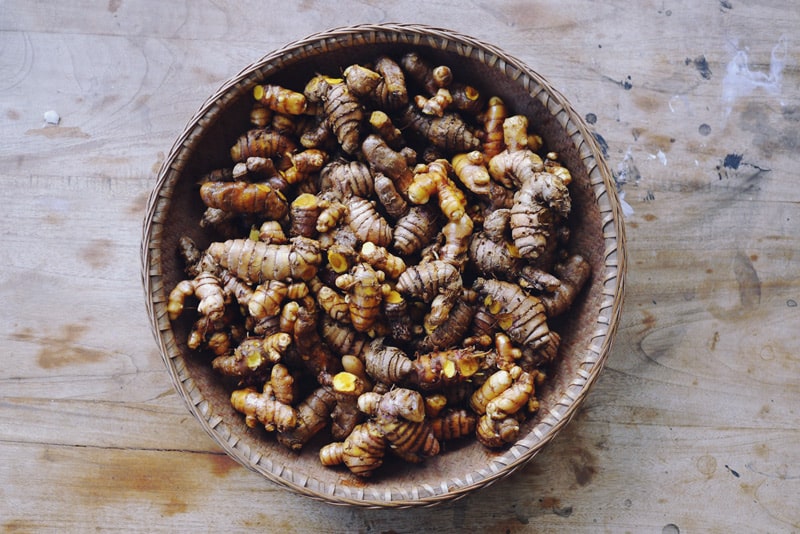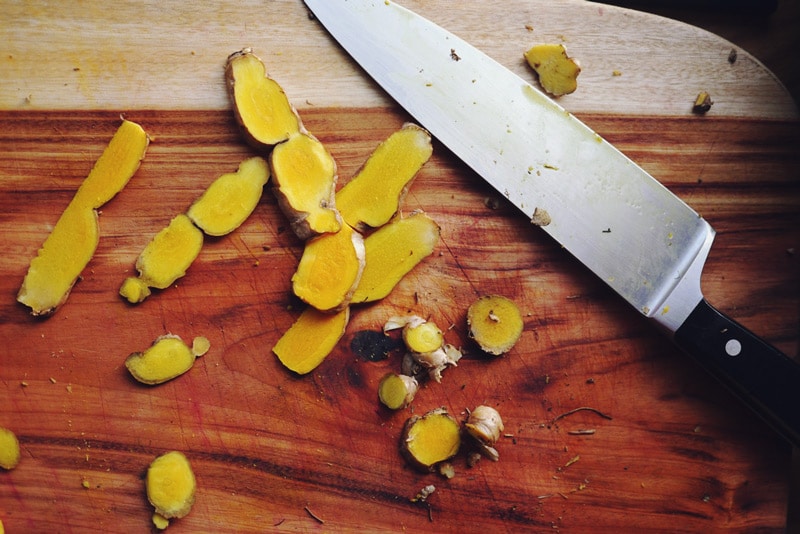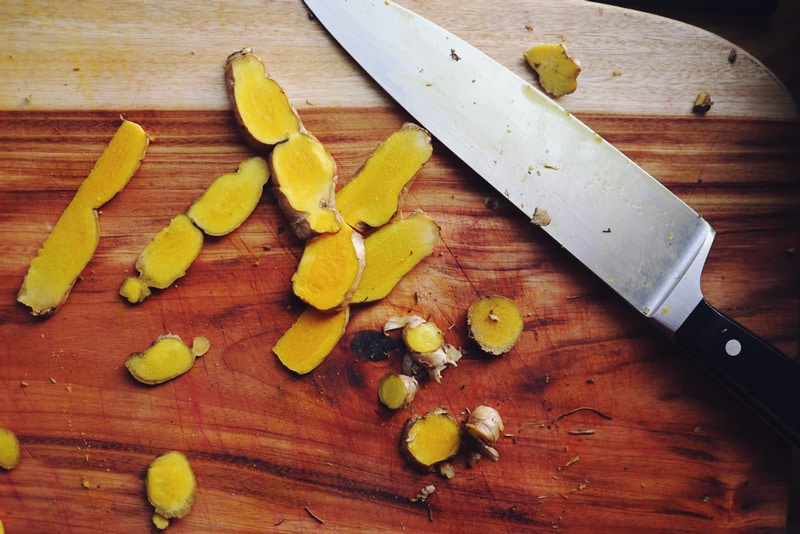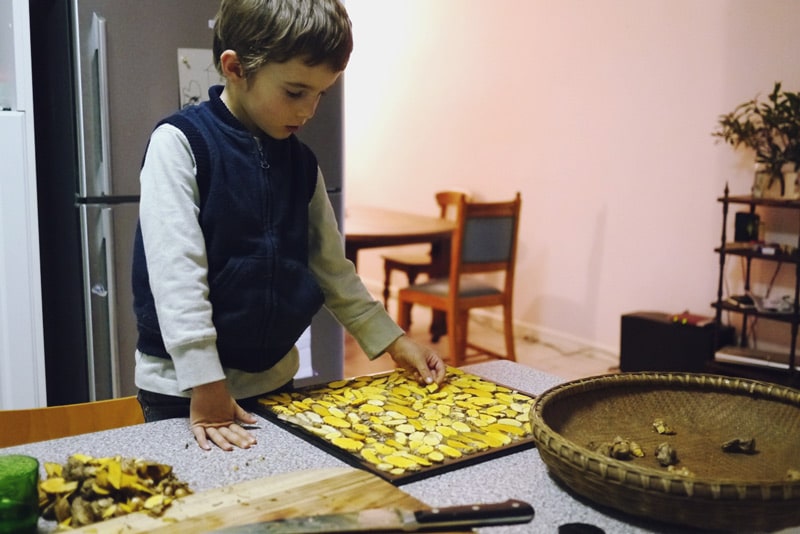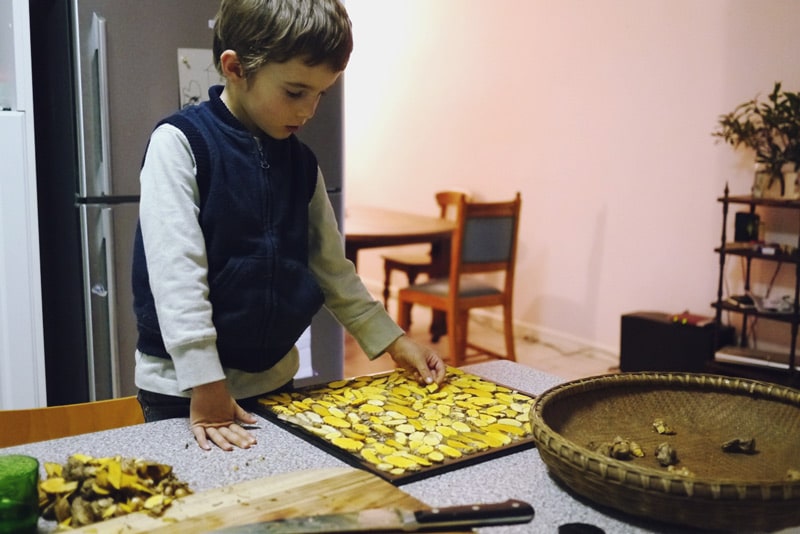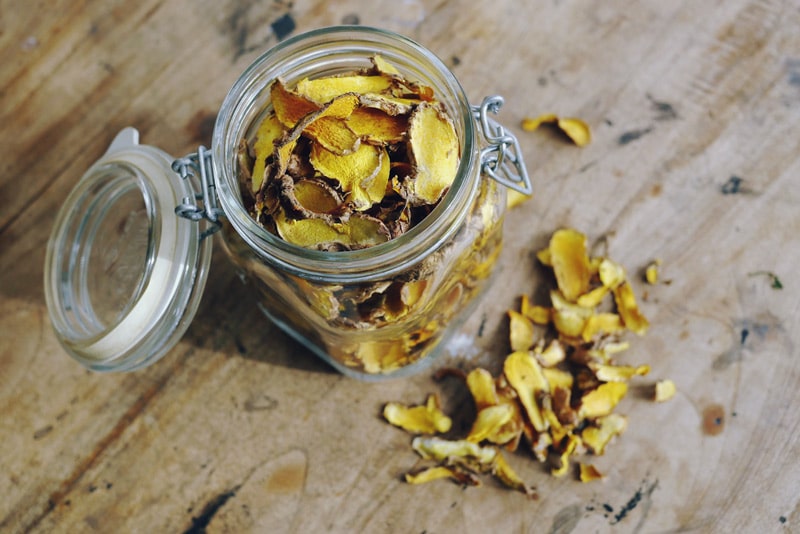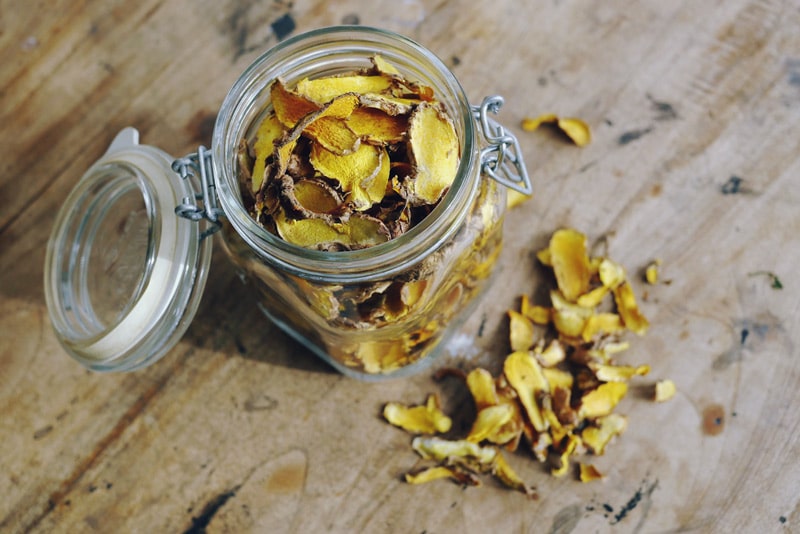 This precious dried resource stays in slivers, rather than getting pounded to a powder, which you could also do.
In it's slivered, dried form, my reasoning is that it's less exposed to air than as a powder, and will therefore retain more of its healthful benefits for longer.
From here on in, these slivers will be added to everything from water kefir brews to summer kombucha blends, and also, of course, to pickles and sauerkrauts.
And to things like curries, of course, for which purpose we would grind a little to a powder, as needed.
Who doesn't want a jar of delicious medicinal sunshine in the cupboard? Yes please.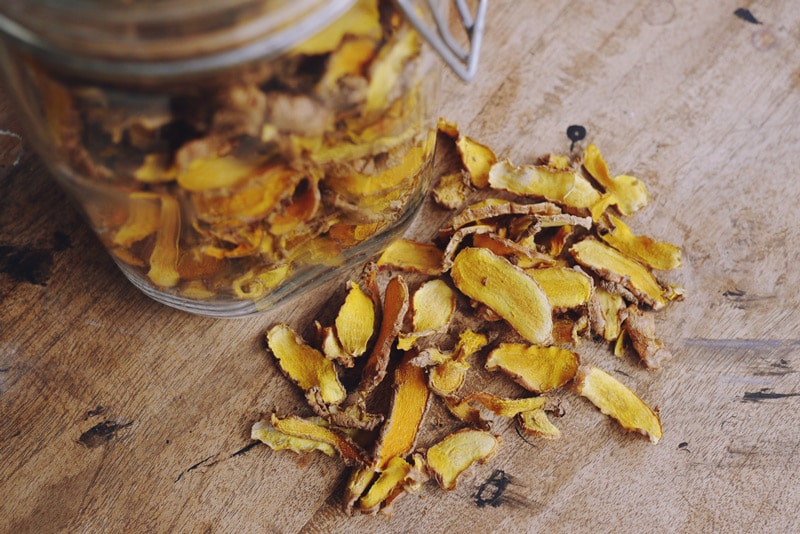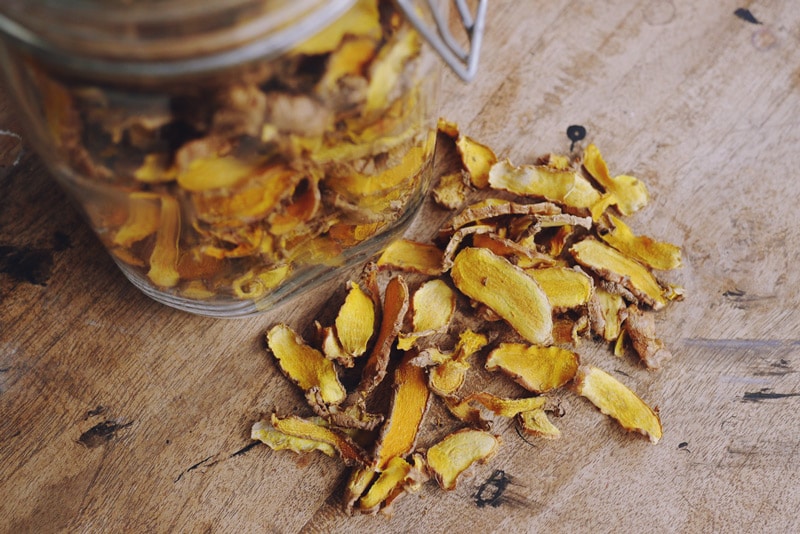 We sourced this turmeric from the lovely folk at Old Mill Road in Moruya, NSW. If you're quick, they might sell you some.
Or get hold of a rhizome or two and grow your own: Green Harvest sell it, or contact your local seedsavers network and see who's got some to share.
What's your all-time favourite thing to do with turmeric? We'd love to hear.