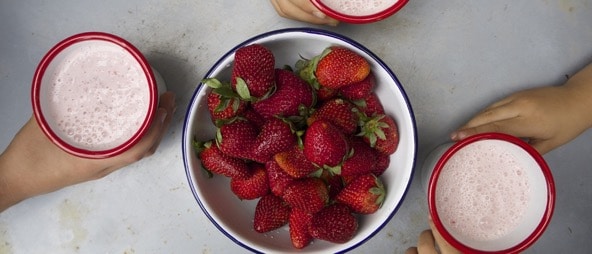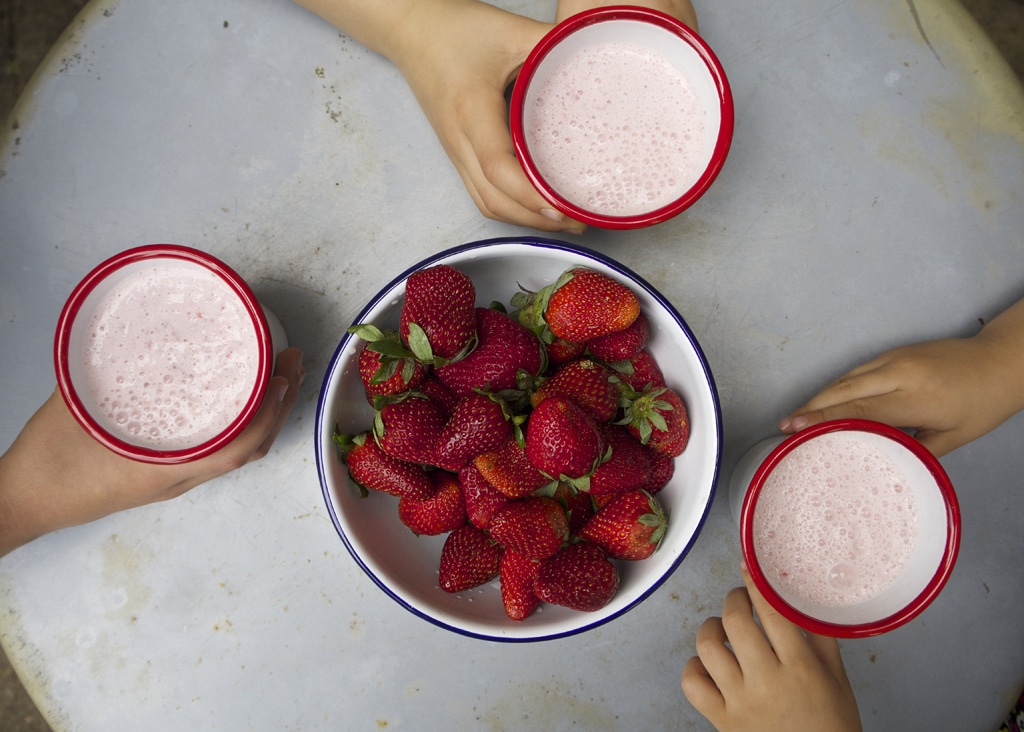 It's coming up to berry season, folks! There is nothing quite as good as eating a handful of summer berries picked at their seasonal best.
You can taste the summer sun in their tiny delicate bodies, all the while wondering how nature could get them so deliciously perfect.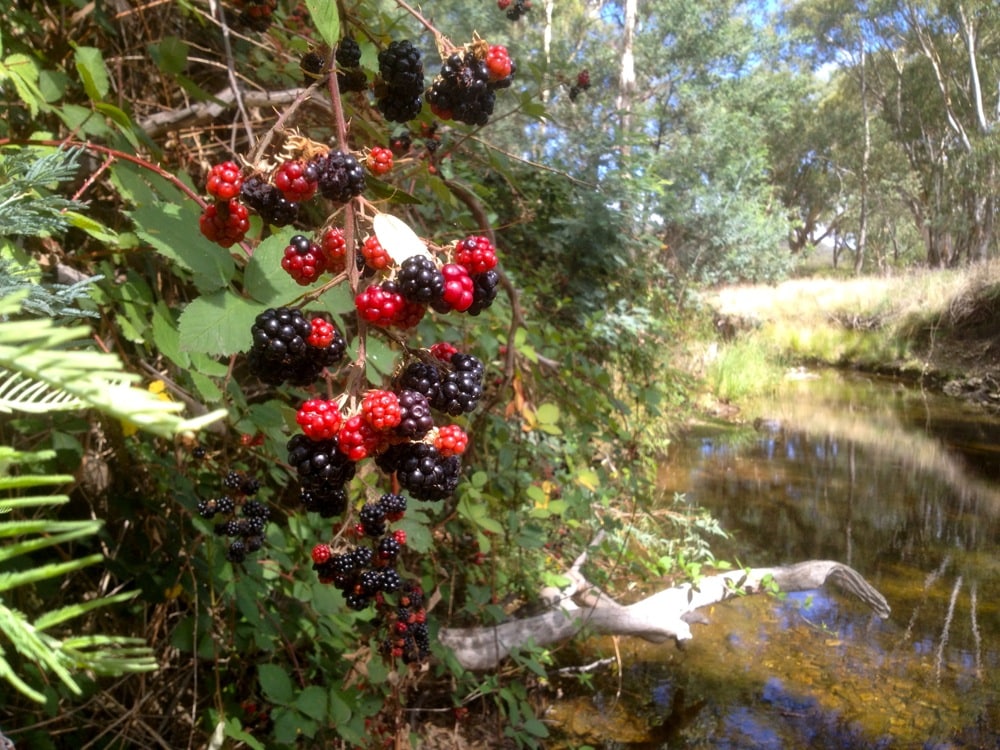 Letting a single tart blackberry gently almost dissolve over your tongue or by the stuffed cheek full of blueberries, like a child would do.
Whatever your method on eating them, here are a few other suggestions on what to do with your prized summer berry bounty.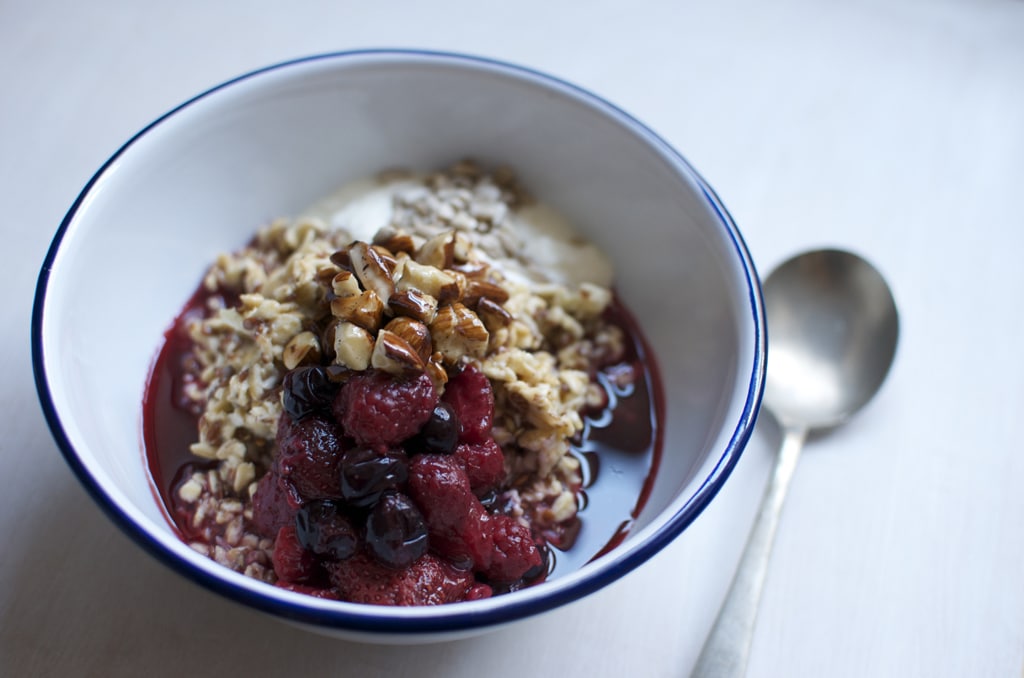 Berry Breakfast Bircher Goodness
Bircher muesli is basically soaked oats overnight, with the addition of fresh fruit, and nuts the following morning. You can soak the oats using any type of milk or fruit juice the night before.
Then add a grated apple, stir that through and top with all your other favourite bits and pieces.
The great thing about a breakfast like this, is that it's completely adaptable- you can add anything you like. Give a mixture of sunflower seeds and linseed meal added to the oats for extra protein.
Toasted almonds mixed in with honey for crunch, (or any other locally grown nut.) Some of your favourite berries cooked up for a few minutes beforehand, and a dollop of natural yogurt on the side.
A cracking way to start the day, (or lunch…or let's face it, dinner would be fine too.)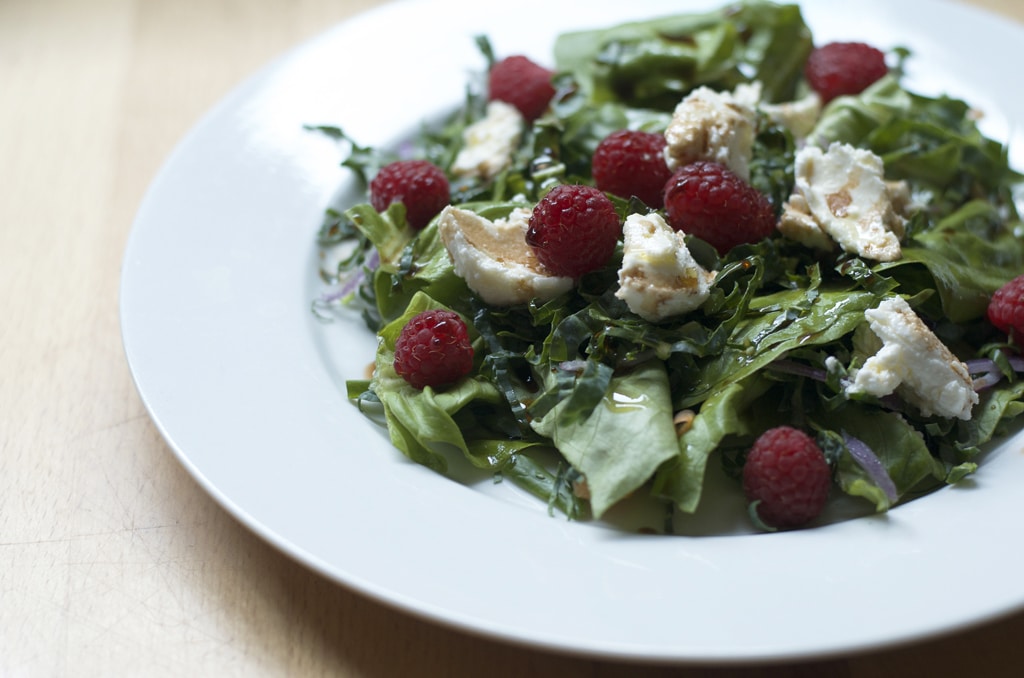 Berry Nice Goat Cheese Salad
Don't restrict your berries just to the sweet things. I think they also go really well with a few savoury dishes, jazzing up a summer salad in an instant.
Use any local berries you have on hand, combined with a little goaty cheese number or a rocking salty fetta. Again, an addition of some of some lightly toasted seeds or nuts is always a winner too.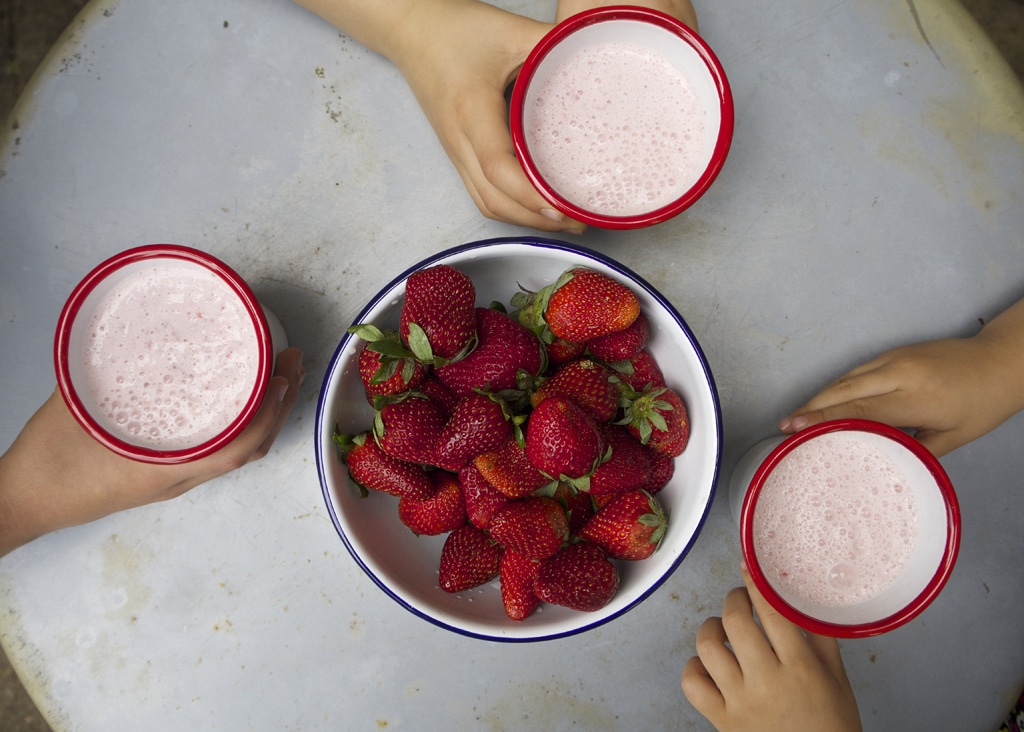 Strawberry Smoothie
Smoothies are firm favourites around here with my kids.
Strawberries for colour and banana for sweetness being the smoothie favourite at the moment,  (it's also a good opportunity to sneak some water kefir or kombucha in without them knowing.)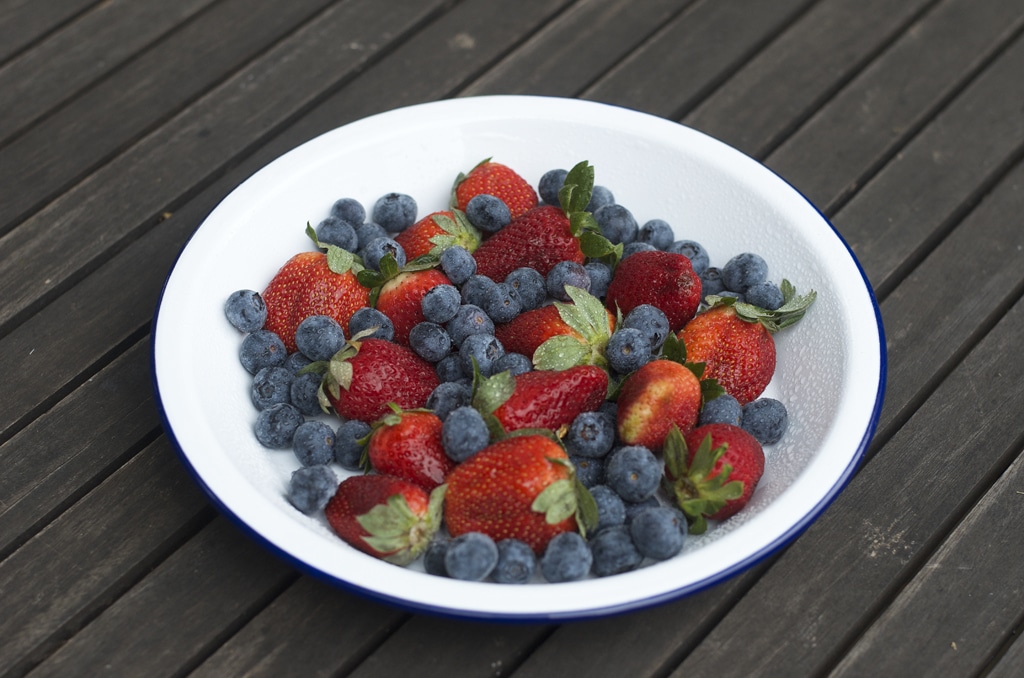 Raw
Can eating raw berries ever really be beaten? This is when they are at their very best. Get in there!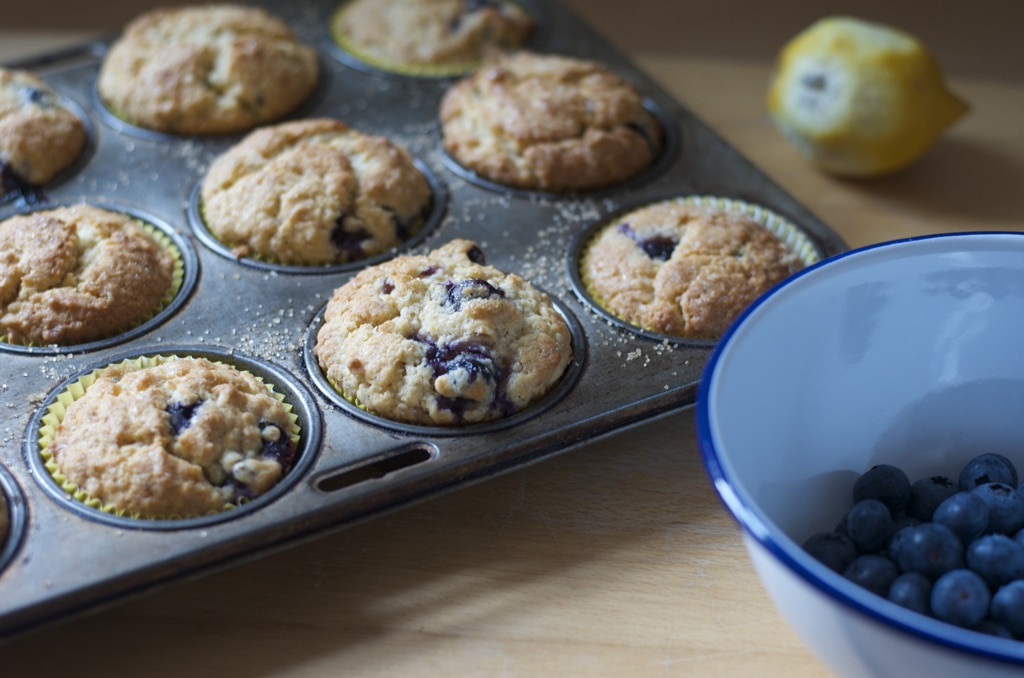 Blueberry and Almond Muffins
Weekend breakfast, afternoon snack, lunchbox filler or as an easy gift. Any kind of muffins are usually well received. Especially ones with blueberries stuffed through out them, (they also freeze well.)
Here's a simple recipe that you can tinker with to make your own.
Blueberry and Almond Muffin Recipe
150g softened butter
150g raw sugar
100g almond meal
225g self raising flour
1 tsp vanilla
2 beaten eggs
80mls 1/3 cup natural yogurt
zest of a lemon
Cream the butter and sugar together. Add vanilla, beaten eggs and natural yogurt. Fold through almond meal and self raising flour.
Divide mixture into muffin trays and bake at 180C for approximately 25 minutes or until golden.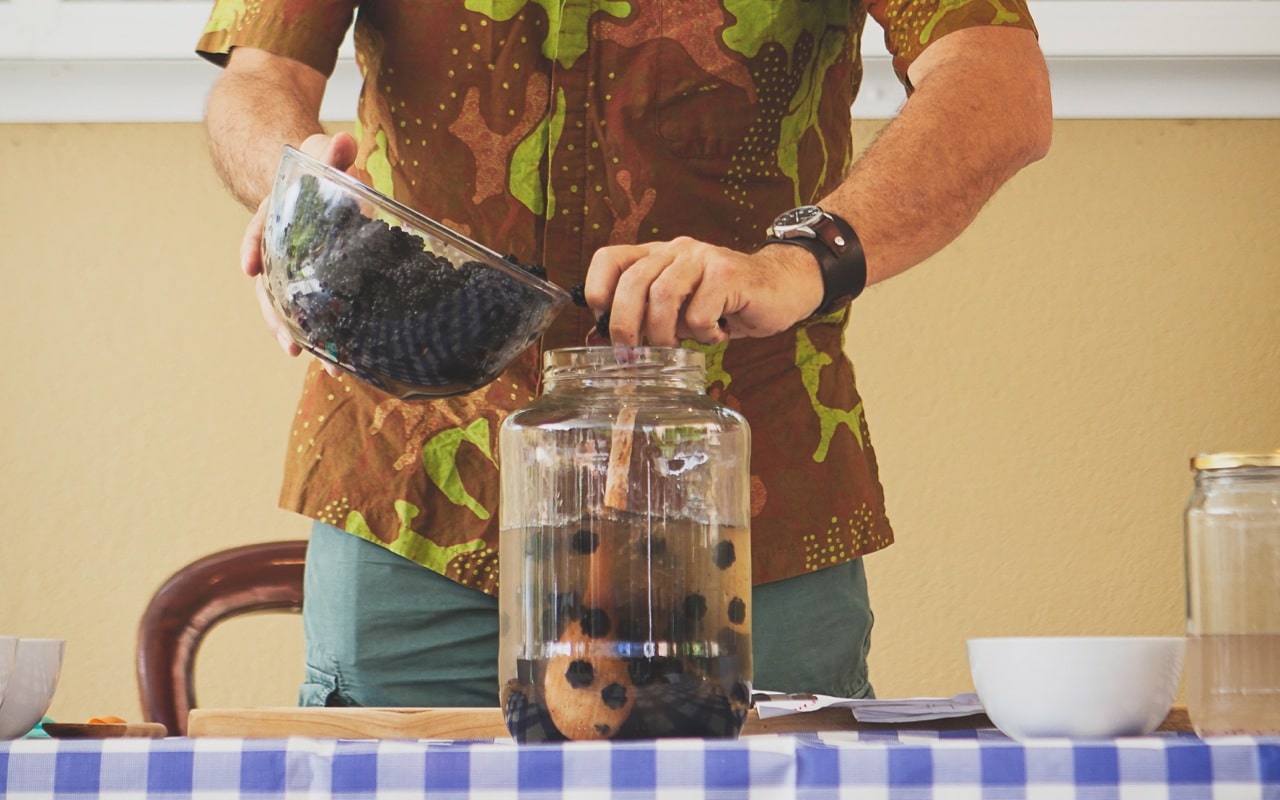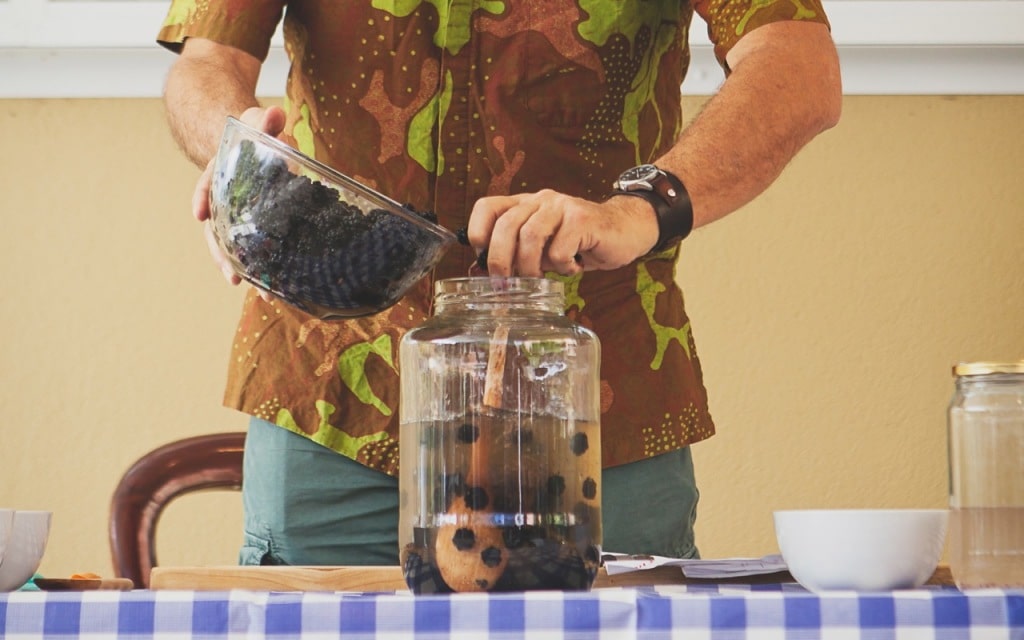 Blackberry country wine! Click image above for recipe
Lastly, some other berry suggestions –
Strawberries with lemon and sugar- chop them up, adding lemon juice and sugar
Strawberries  in Prosecco- again, chop them up and then soak them
Mixed Berry Crumble – simple goodness
Jams – holding the season in a jar
Berry Flavoured Water Kefir – fermented
Mixed Berry Galette – free form pie
Got a favourite berry recipe for us? Bring it on…
Your guest writer today is Brydie Piaf – home baker, maker, blogger, photographer and wrangler of small people. Brydie blogs at CityHippyFarmGirl and also writes for Earth Garden magazine.