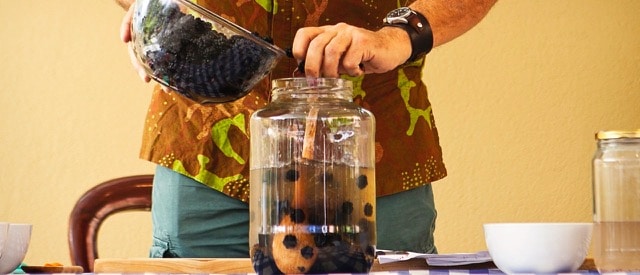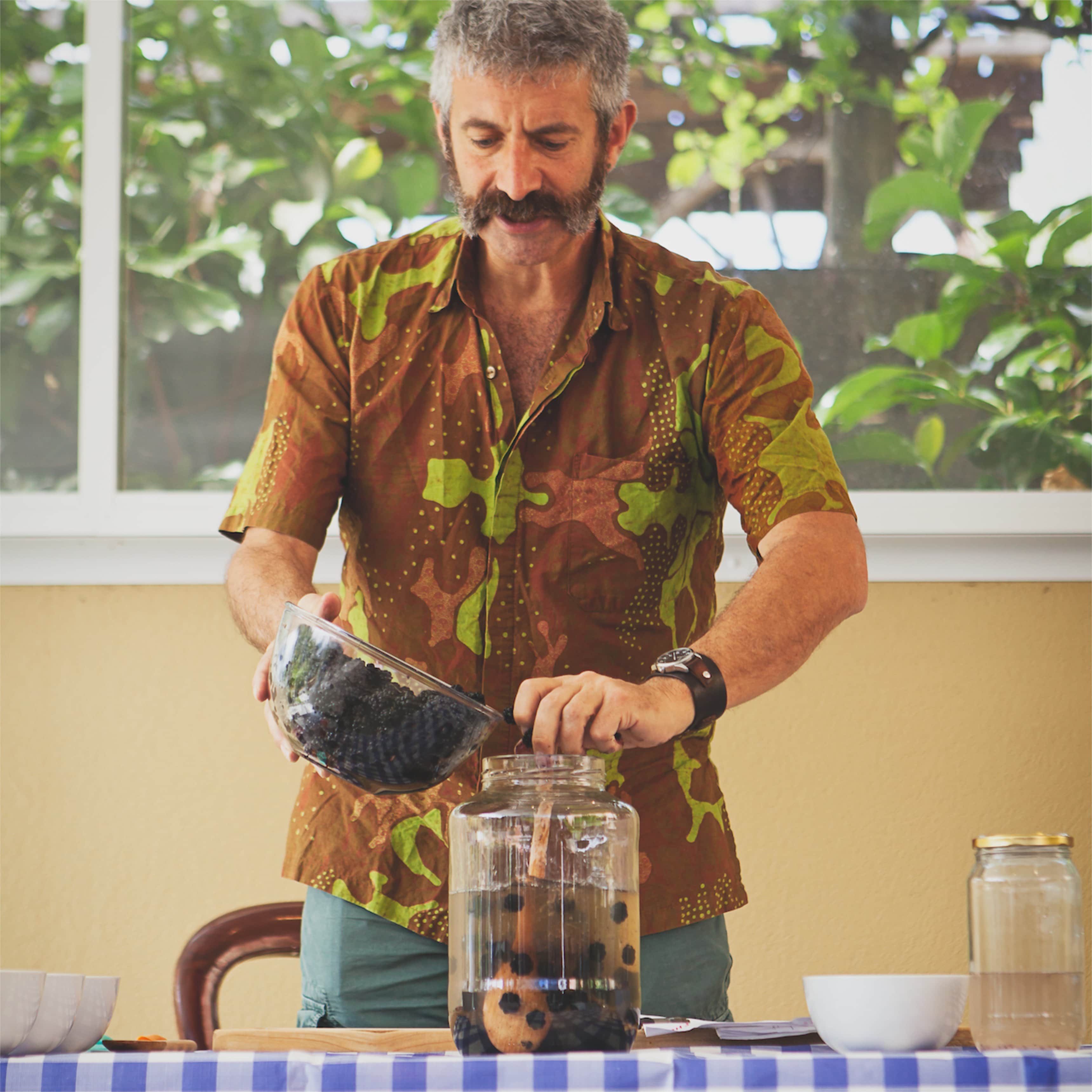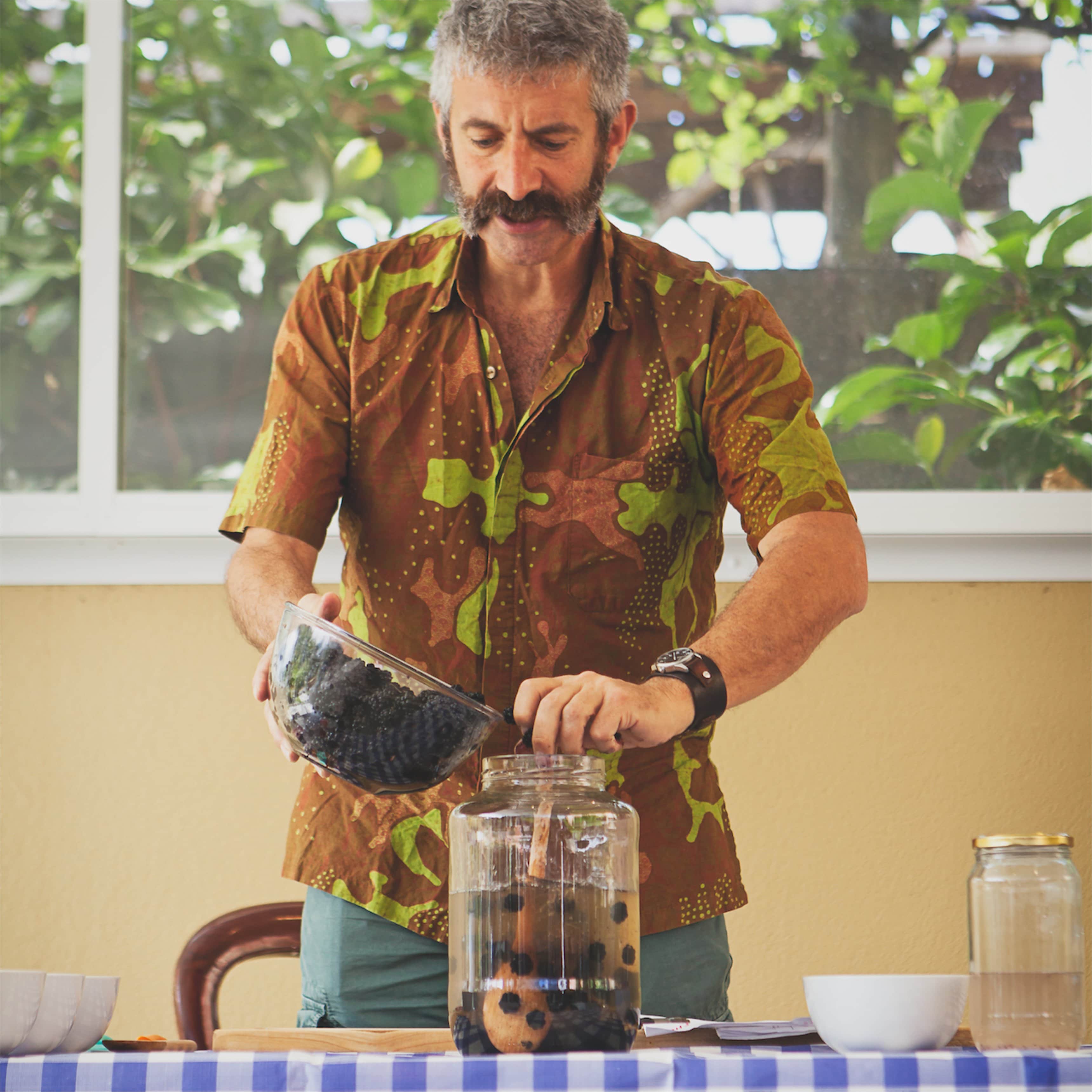 Young country wine is a simple ferment composed of fruit, sugar, water, air and time.
With the help of the naturally occurring yeasts on the skins of the fruits, these simple ingredients can be transformed into a delicious good-time brew…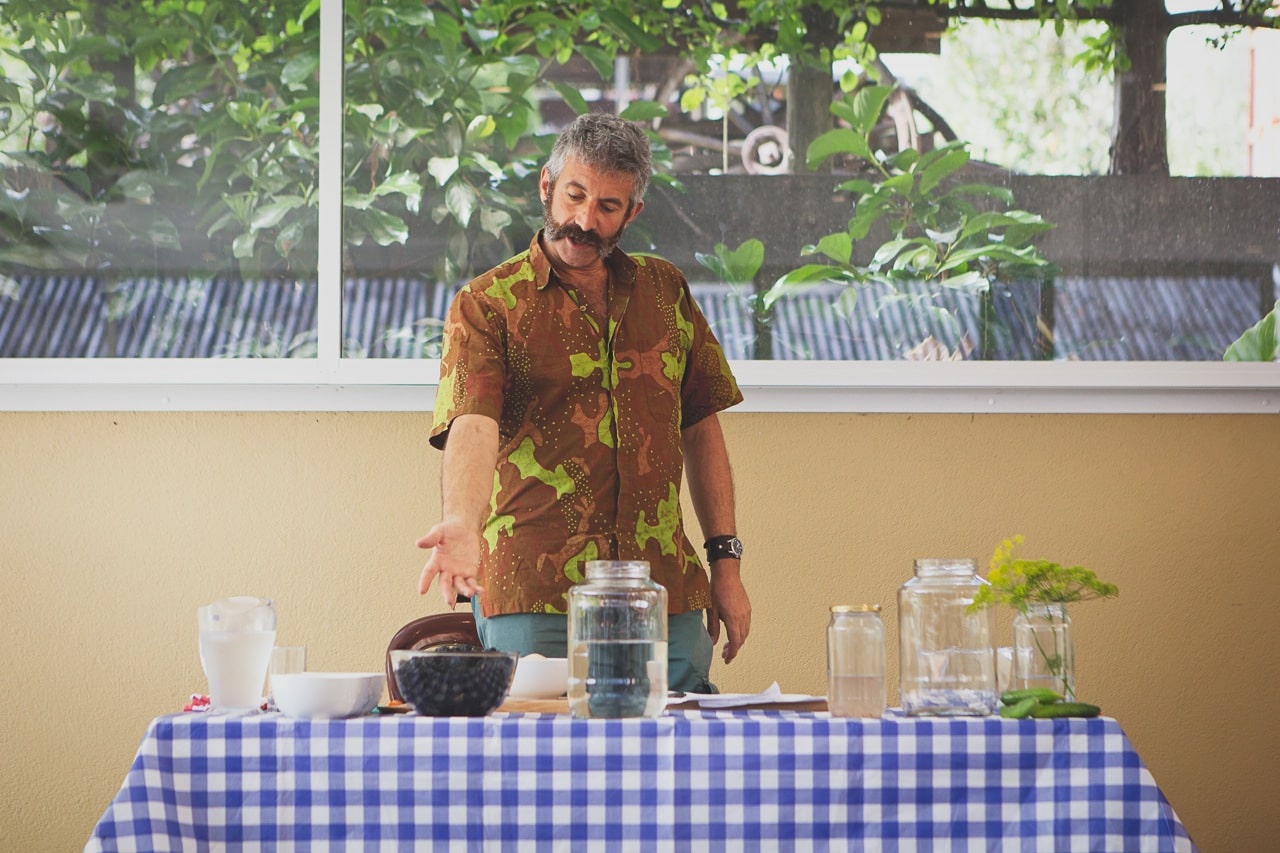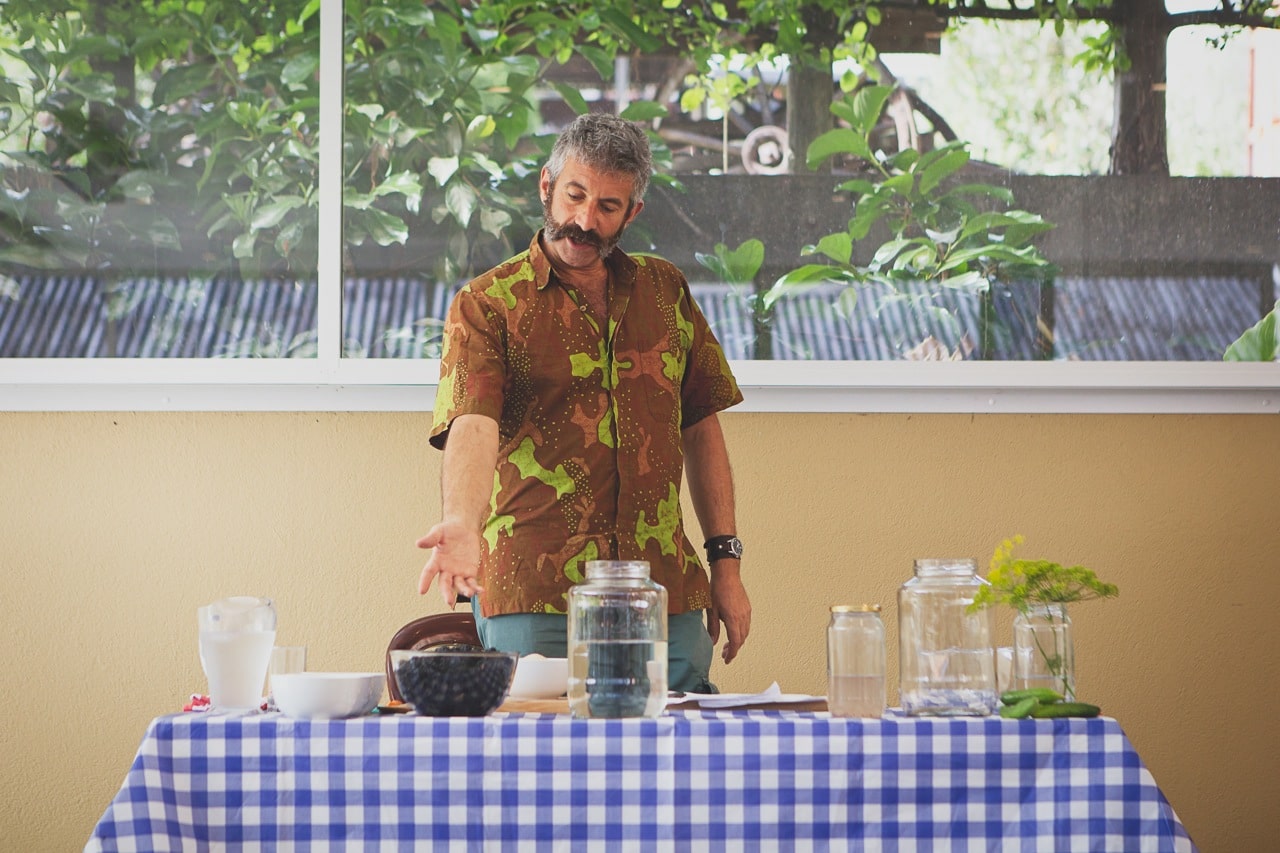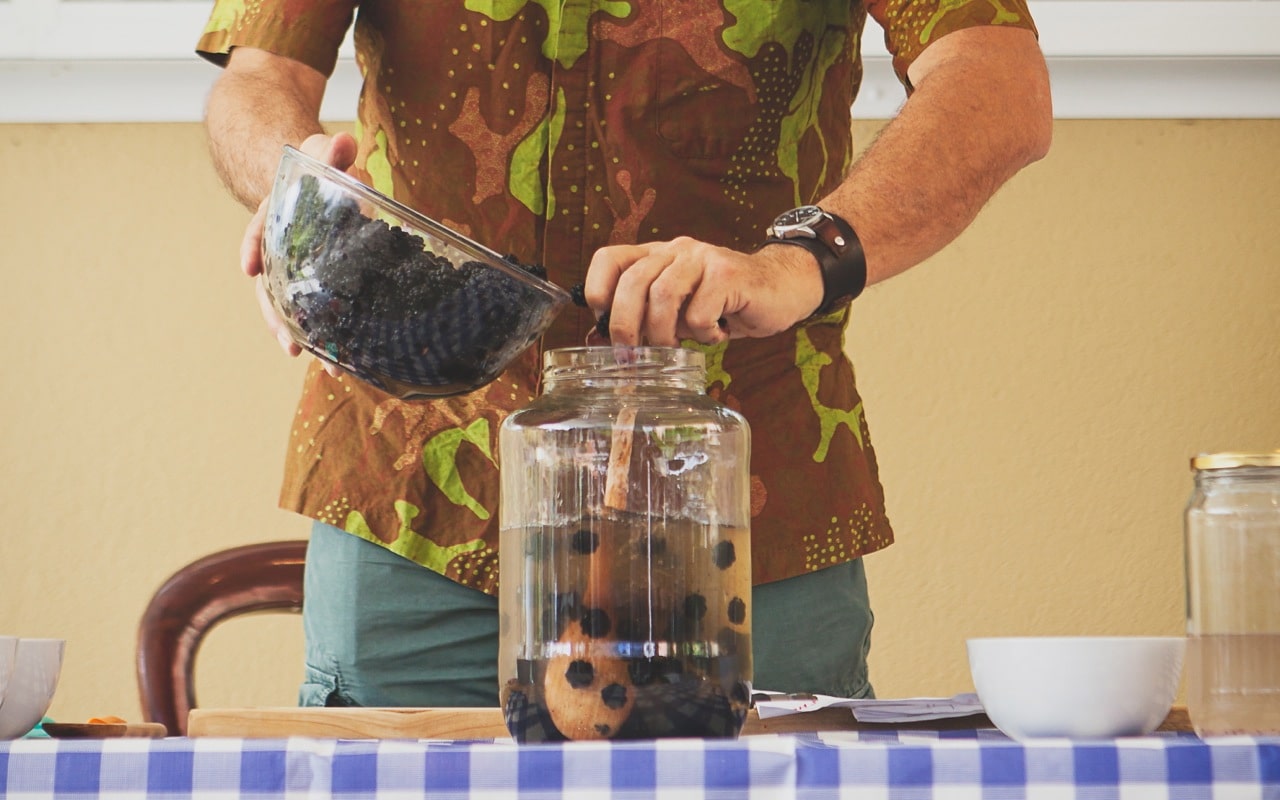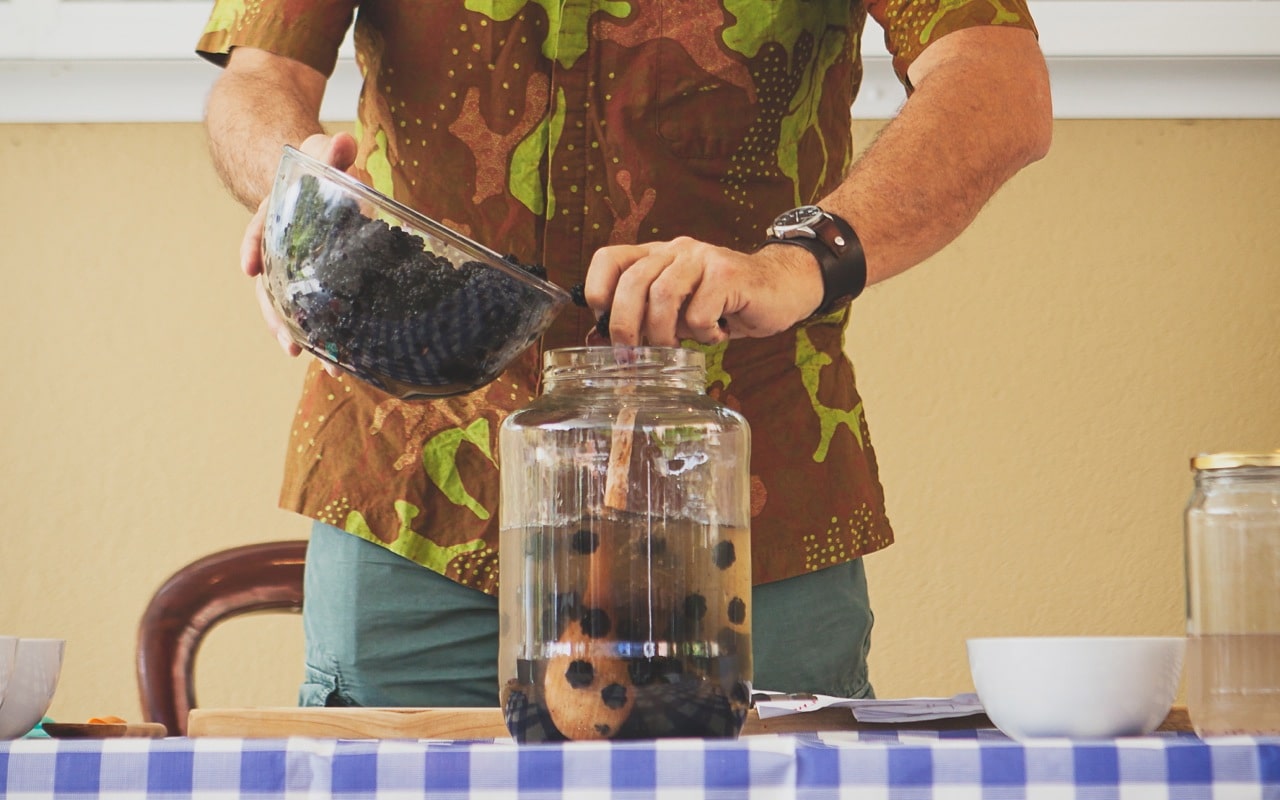 As with all wild fermentation, you can make this brew a number of ways, and produce a number of results. Get creative and enjoy the many possible flavours.
This recipe is a bit like the wine equivalent of sourdough
You're not introducing any additional yeasts to do the work – instead you're working with the wild yeasts in the air, and on the skin of your fruit.
On some fruit, like some plums or muscatel grapes, you can actually see the 'bloom' which is the naturally occurring yeasts that the fruit produces to out-compete other microorganisms which might want to grow there.
But other fruits have these natural yeasts on them too, you just can't see it.
It's these yeasts, together with those in the air, that you're working with to create a selective environment with your fruit, sugar and water –  an environment that will ultimately result in delicious, home-made hooch!
Crucially, this recipe is about good quality ingredients – you want your water un-chlorinated and your fruit as organic and as fresh as possible to ensure a happy (and healthy) result.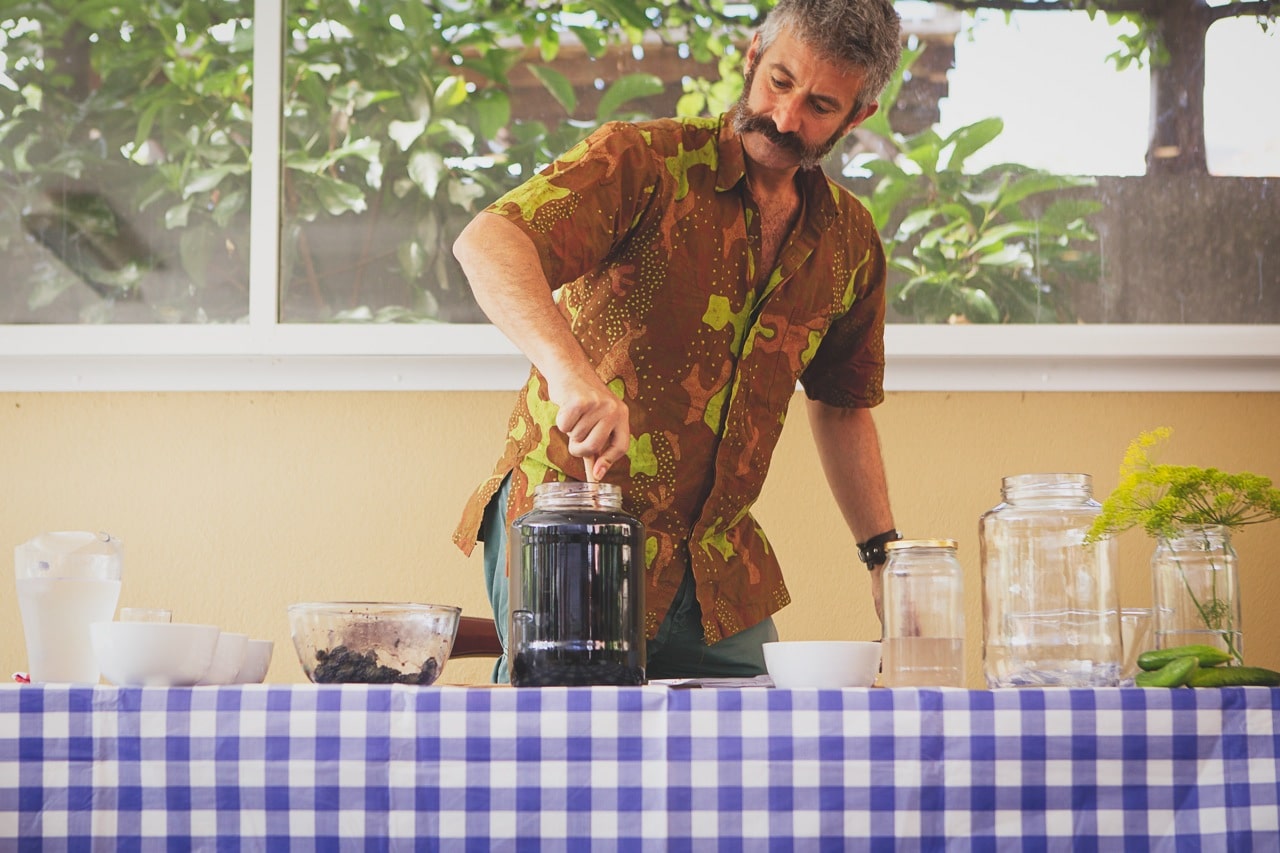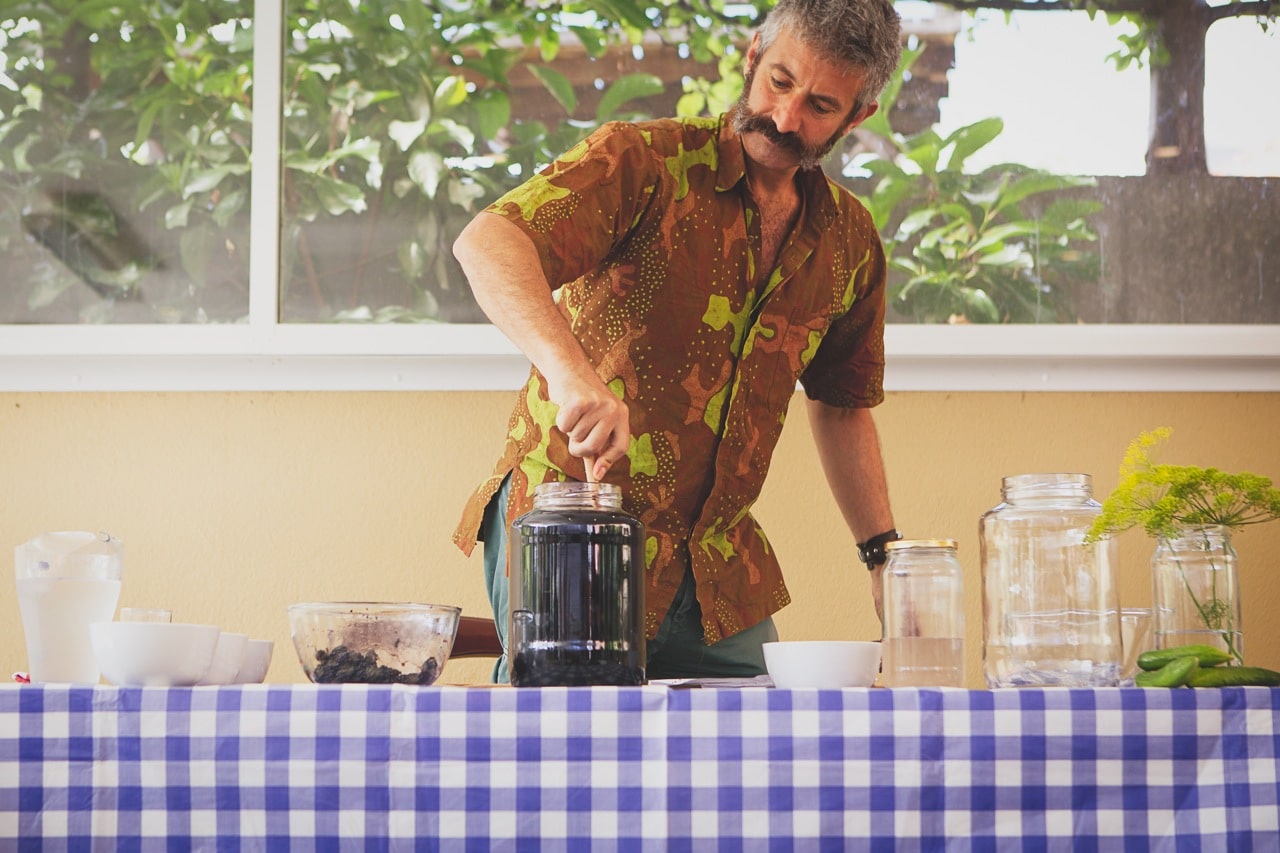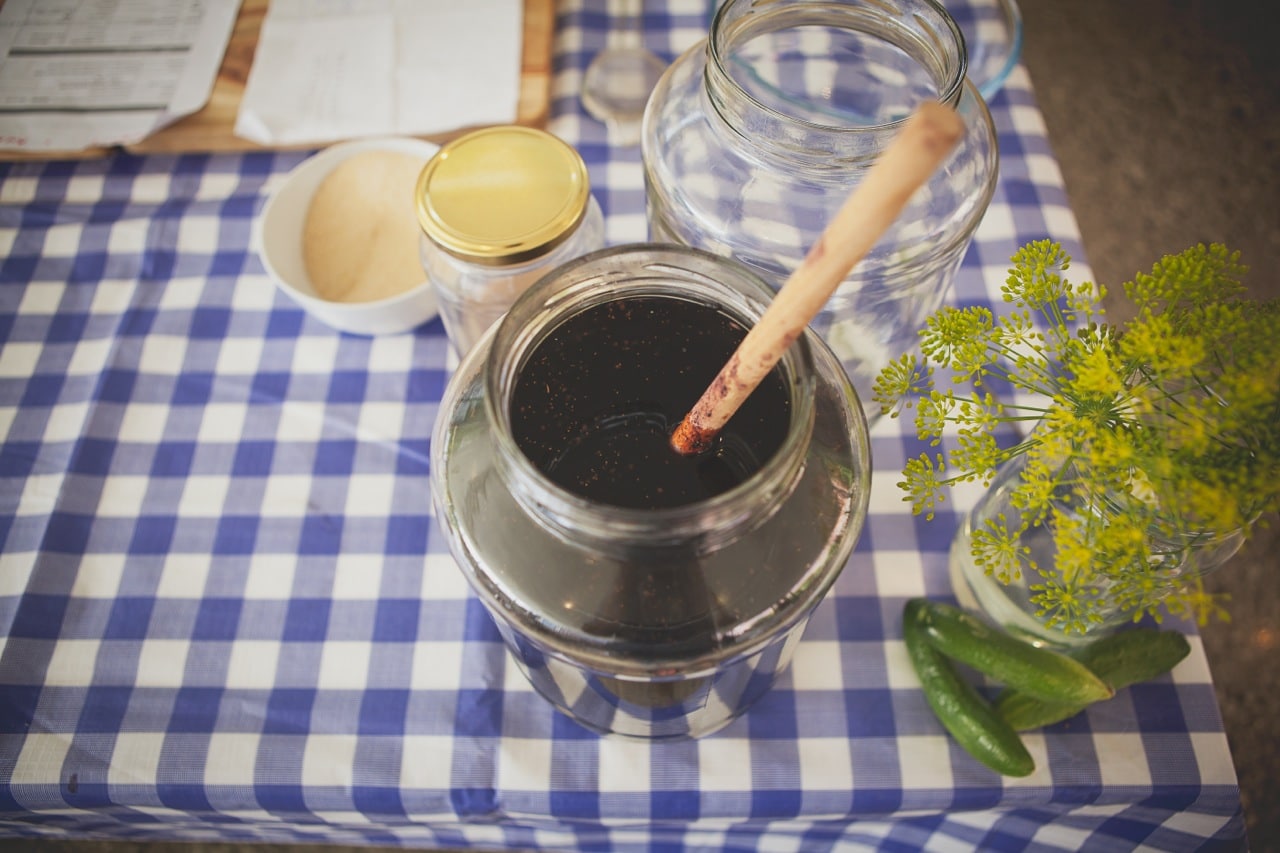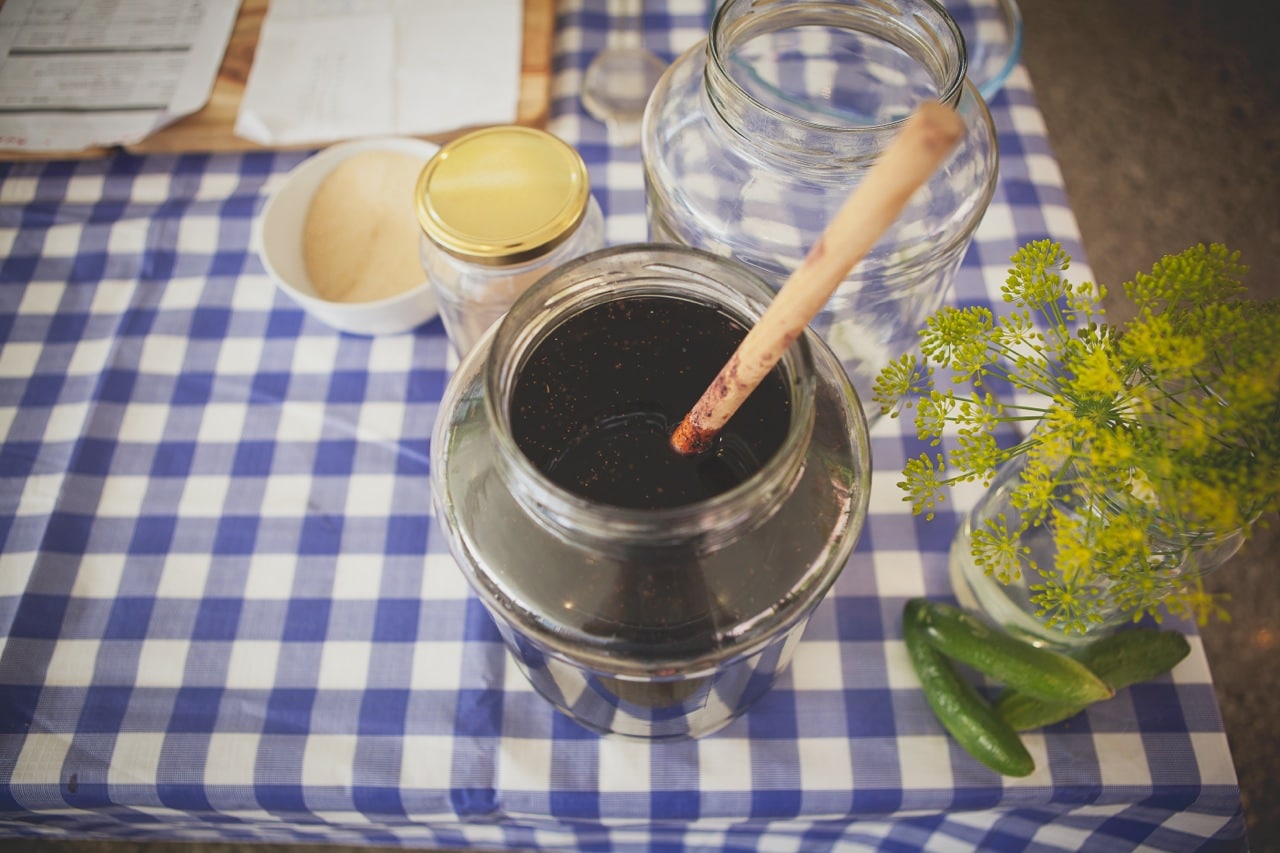 Making Young Country Wine
Gather together:
One 4 litre jar
1 kilo of whole fruit (blackberries and plums are particularly excellent, but whatever fruit is most available to you)
2 litres of un-chlorinated water
250g of sugar.
First, dissolve the sugar in the water in a separate bowl. Then pour over the whole fruit, which you've put in the 4 liter jar. Stir and stir and stir again!
Put on the kitchen bench, leave the jar uncapped, cover with a cloth to keep out bugs, and stir multiple times a day to re-submerge the fruit.
Stirring multiple times a day is central to this ferment.
Every time you stir you are doing multiple things; drowning any moulds that might be thinking about starting to grow on the fruit at the surface, adding air to the brew, and agitating the overall ferment. In a good way.
In a few days (depending on various conditions like the temperature of your kitchen and the natural yeasts on your fruit) the jar will start to bubble!
And a few days later, the bubbling will calm down – at this point, remove the fruit (which will be strangely tasteless) and either drink or proceed to further ferment your young country wine – by periodically releasing the pressure from the lidded jar, or by applying an airlock.
Taste it every week or so until it is to your desired taste and strength. Enjoy.
Note: as with any foodstuff, if something goes awry and your brew smells or tastes badly wrong, don't eat it – chuck it in the compost, and start again. 
The young country wine in the photos above was made by Sandor Katz at our Hobart Fermentation workshop recently.
Here's the same wine, two weeks later, happily brewing away at the house of our hobart mates Good Life Permaculture:
We're now running deeply excellent hands-on fermentation workshops starting in Sydney this June, covering krauts, pickles, kefirs, kombuchas and more, with lots of  take-home resources to get you fermenting!
Big thanks to Sandor Katz who taught us this recipe. Check out the wild fermented hooch forum page on Sandor's website for discussions on young country wine, mead, cider are more.
Anyone got a particularly beloved fruit or flavour combo for young country wine? We'd love to hear about it.
Good luck, fermenters!
The first 5 photos were taken by the lovely Kate Berry