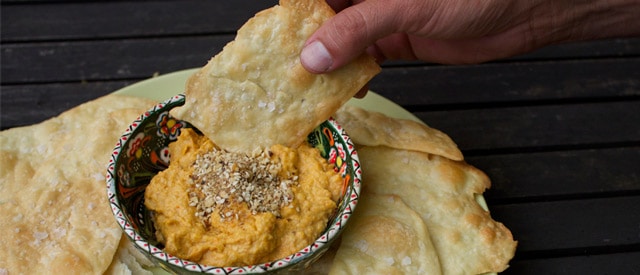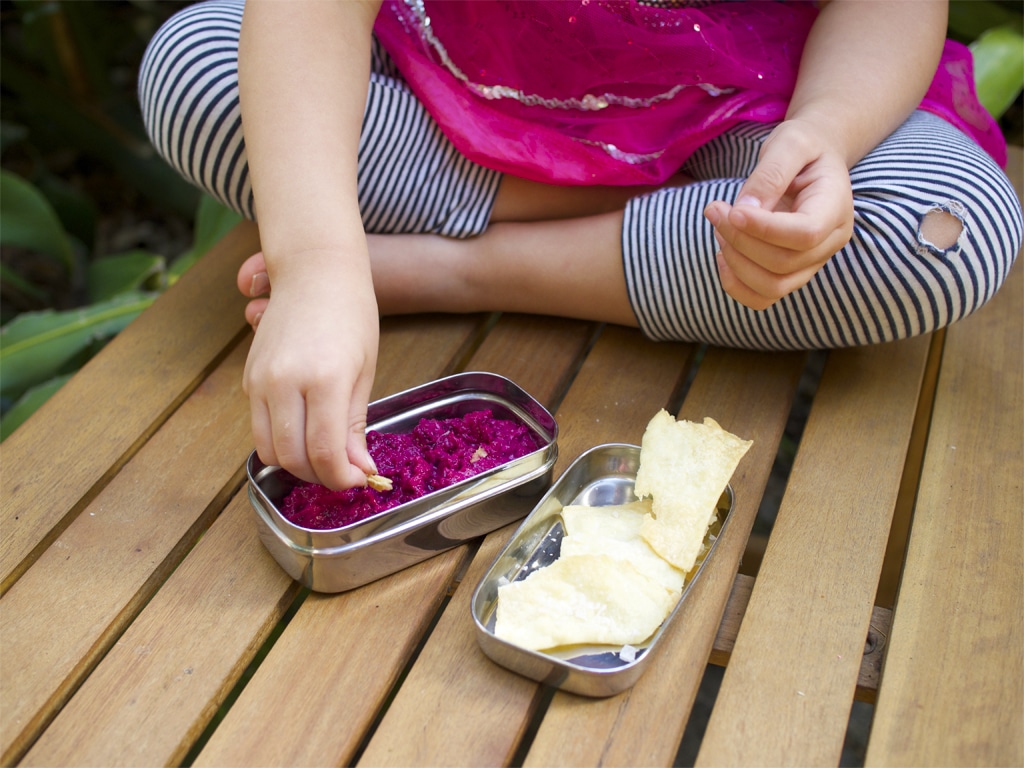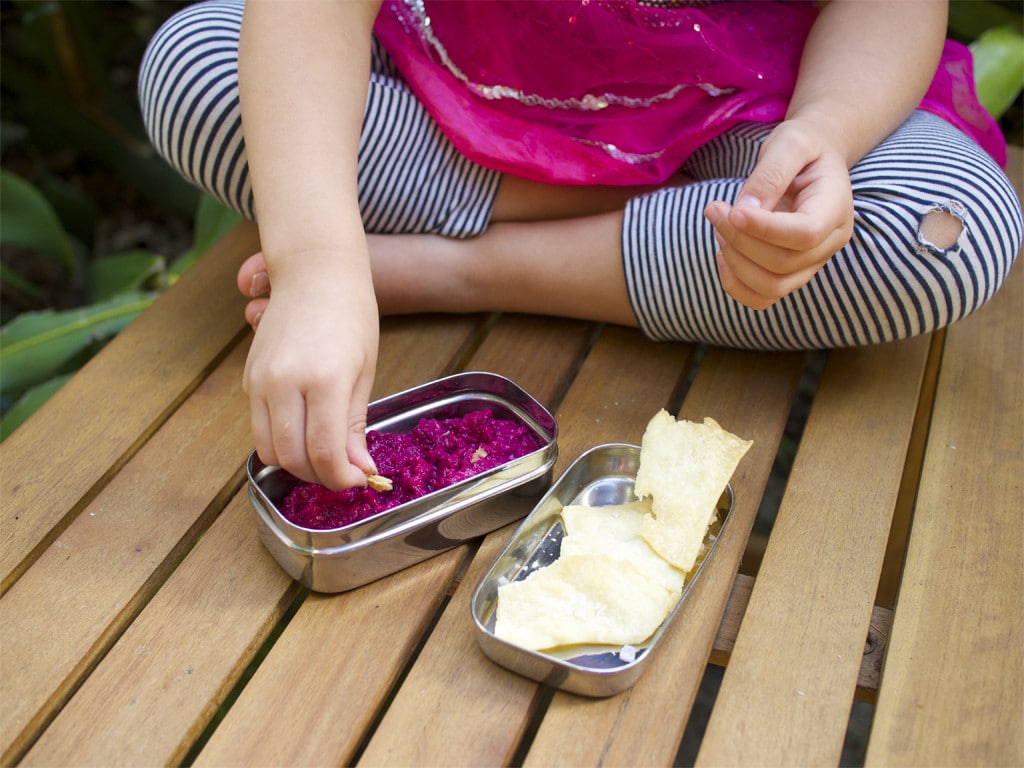 A delicious vegetable dip (with home made crackers) is a hard snack to beat. Here's three super easy and awesomely tasty recipes you should make right now…
Sitting down and sharing food with others has to be one of the best things in life.
Whether it be an intimate dinner for two, a shared breakfast as a family, or feast-like for a delicious community gathering.
It's a wonderful social thing with the added benefit of great food being thrown into the mix.
The simplicity of good food and good people can branch off into so many other things.
Conversations, ideas, thoughts, friendships, loves, laughter – and one the best things? Well, there's the delicious enjoyment of it all… the eating.
Thankfully mealtime tables seem to have progressed a little from French Onion Dip or a slab of cream cheese to carve your crackers into.
Dips these days seem to be coming in all kinds of flavours and tastes, no rules to be had, all with an emphasis on 'damn tasty!'
A few months back, I was writing all about the crackers, (recipe is here if you missed it.) To add to the dinner time table, here are a couple of super easy dip recipes to go with the crackers.
These three dips are staples at the moment in our household.
The hummus, as it really can be made at any time with less than five minutes notice (I've always got a can of emergency chickpeas in the cupboard).
Then there is the two-ingredient roast beetroot dip and a 'something different' carrot one.
You can try making one of these if you have an empty shelf in the oven while cooking something else.
They are also good dips to get past small kiddo's, being easy to pop into a snack sized containers and get some extra tasty veggies in.
Or simply jazz them up a smidge for a group of hungry adults.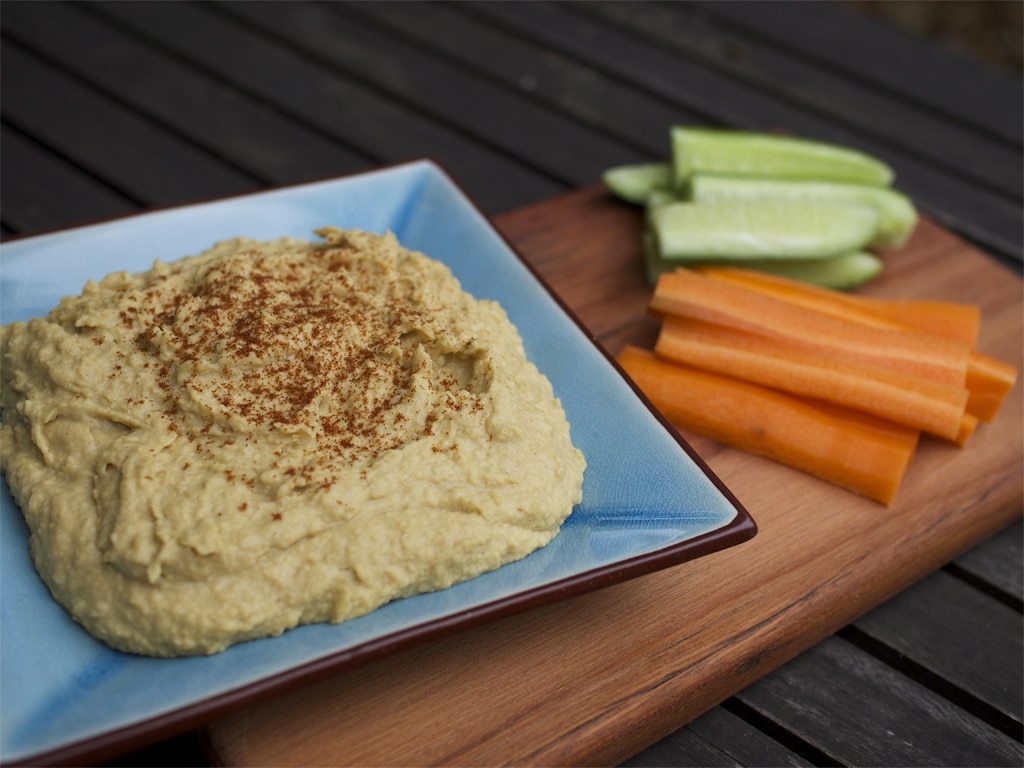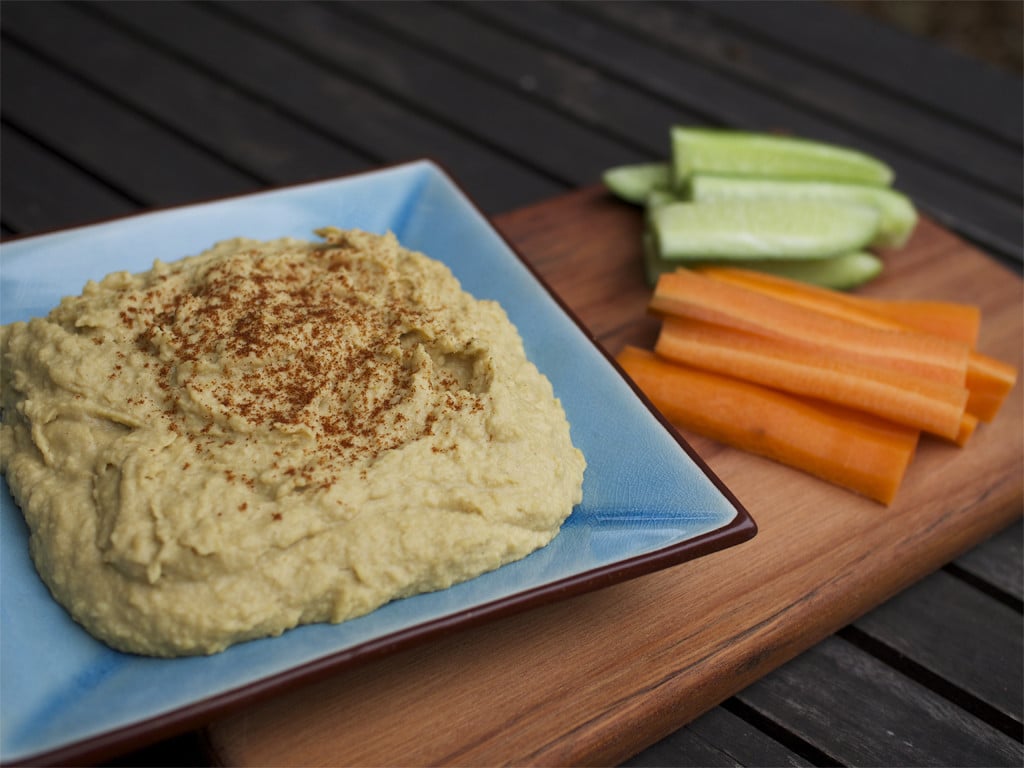 Hummus
400g canned or cooked chickpeas (drained)
1 clove raw garlic
5 tbls olive oil
3 tbls lemon juice
1 heaped dessert spoon of tahini
¼ tsp coriander
½ tsp cumin
a little sprinkled paprika on top
With a hand held mixer or blender add chickpeas, garlic, coriander, cumin, olive oil, lemon juice and tahini.
Blend until a smooth consistency, and sprinkle a little paprika on the top for serving.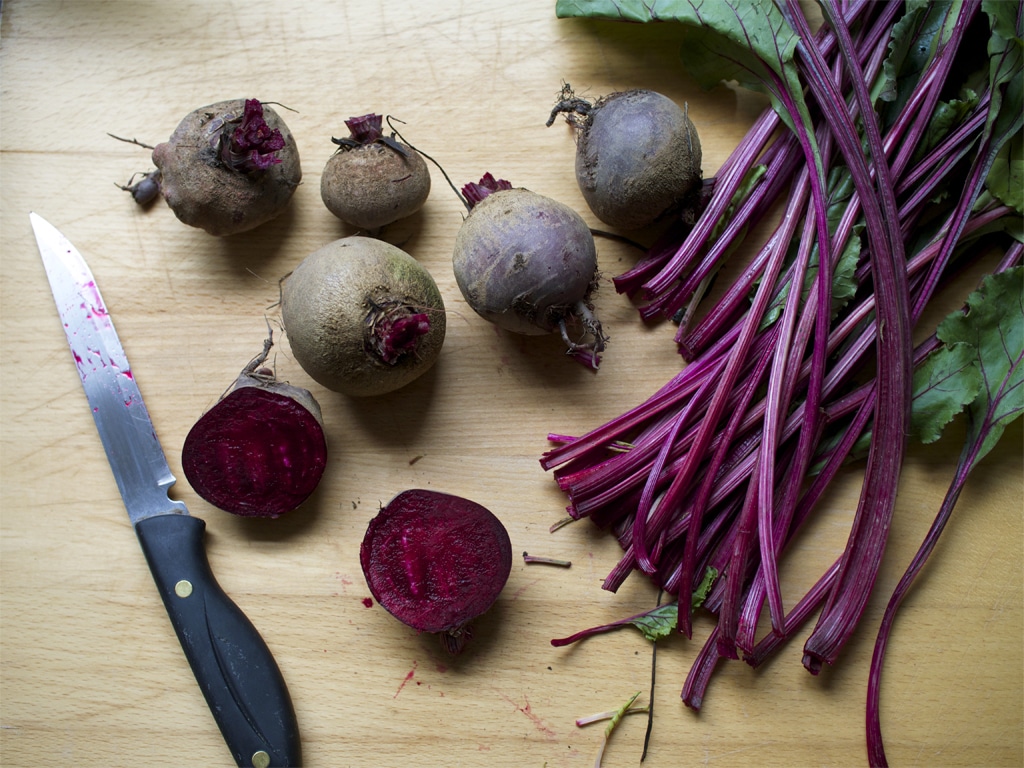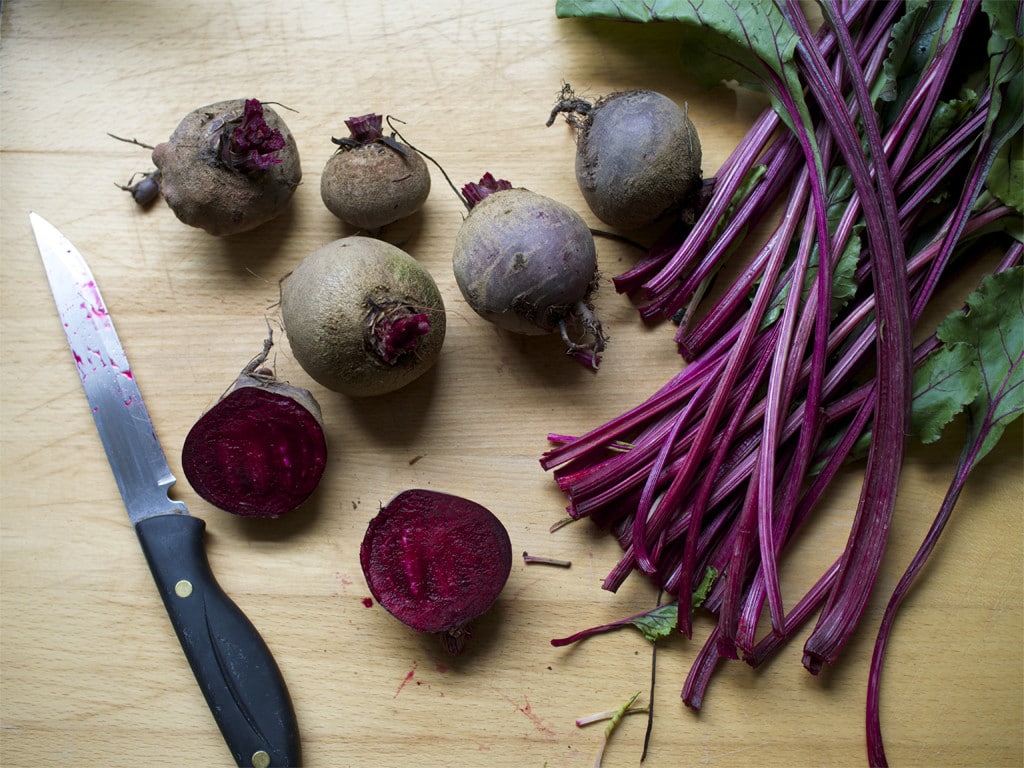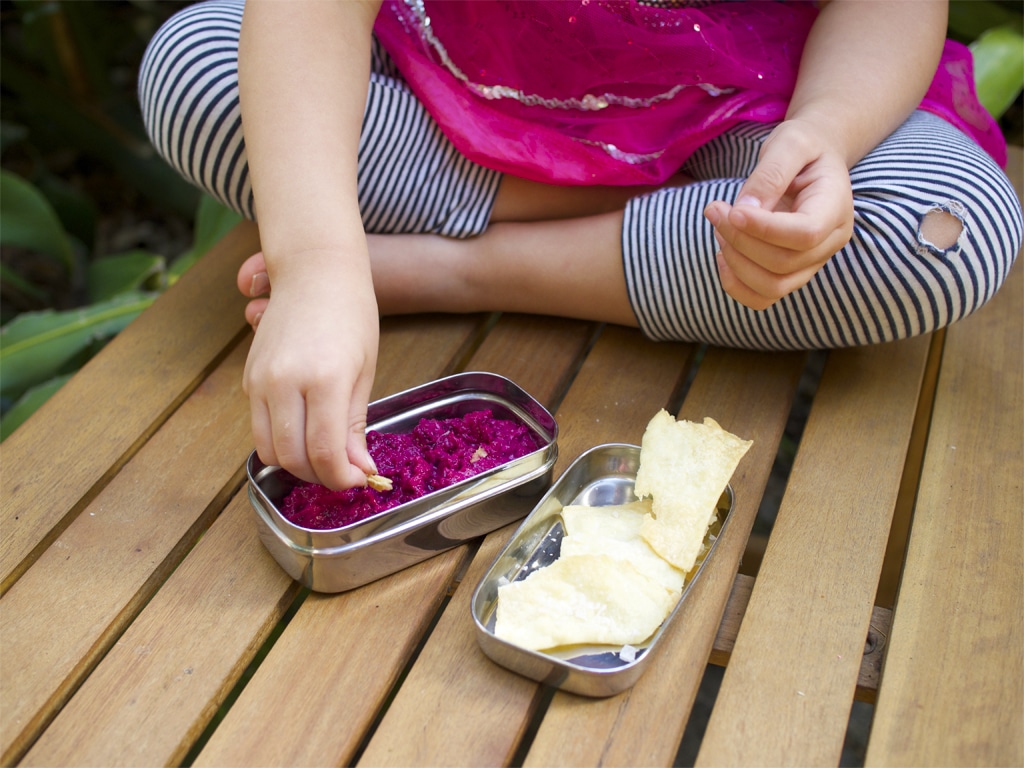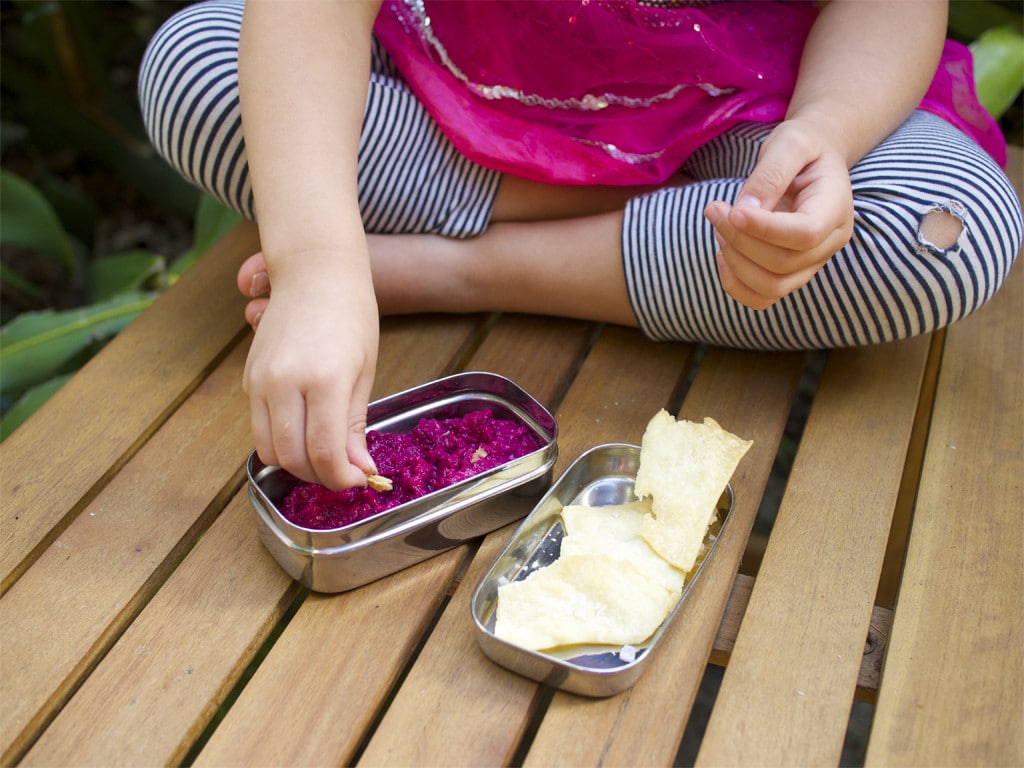 Roast Beetroot Dip
1 bunch of beetroot
2-4 spoonfuls of natural yogurt
On a tray roast halved beetroots at 180C. The beets are done when your knife goes in and out easily.
Once beetroots are roasted and cooled a little, their skins can easily be peeled off. Then cool completely.
With a hand held mixer or blender, add beets and whiz up until smooth. Stir through natural yogurt. Just before serving add some extra toasted crushed nuts and a tiny dollop of yogurt on top.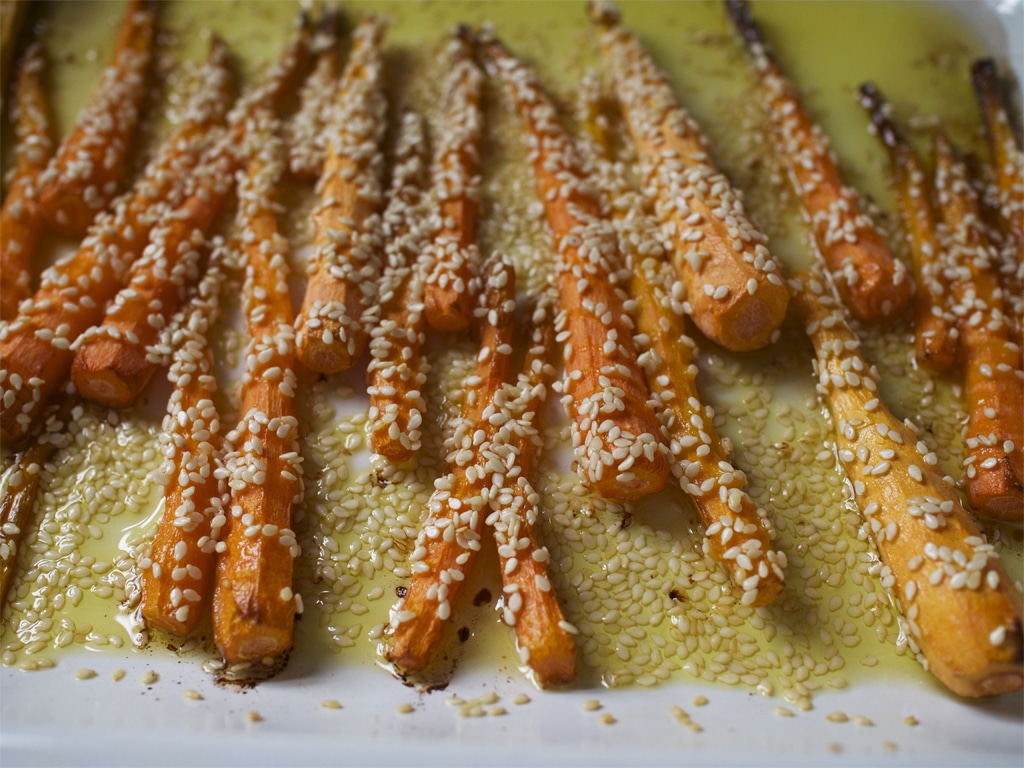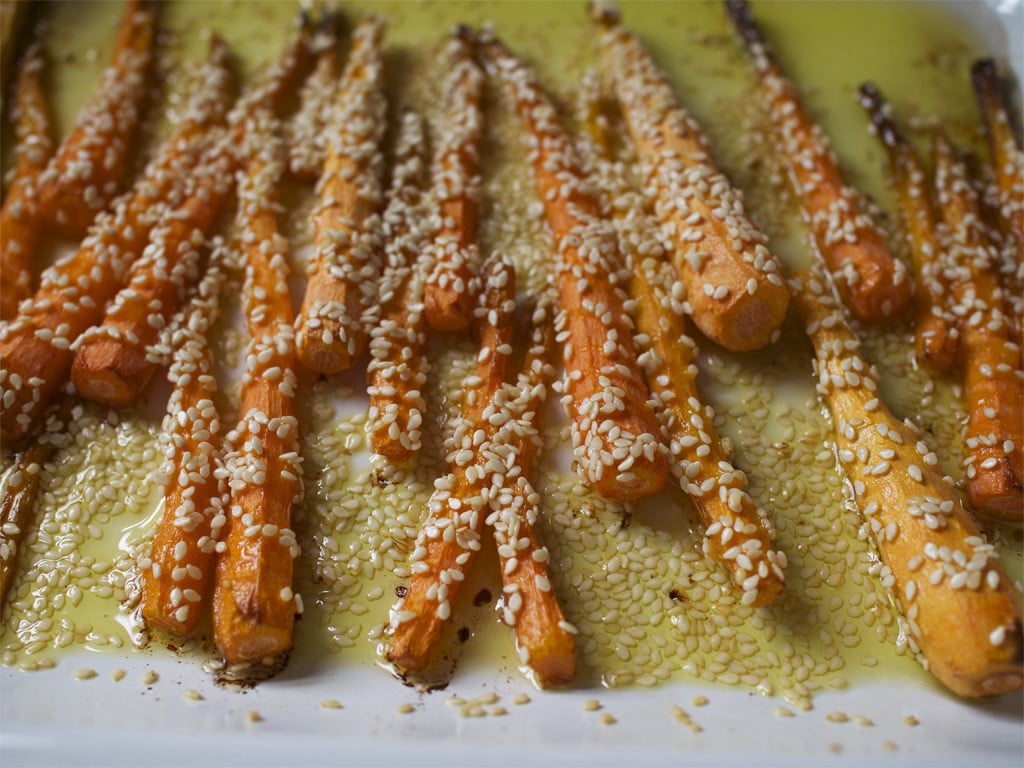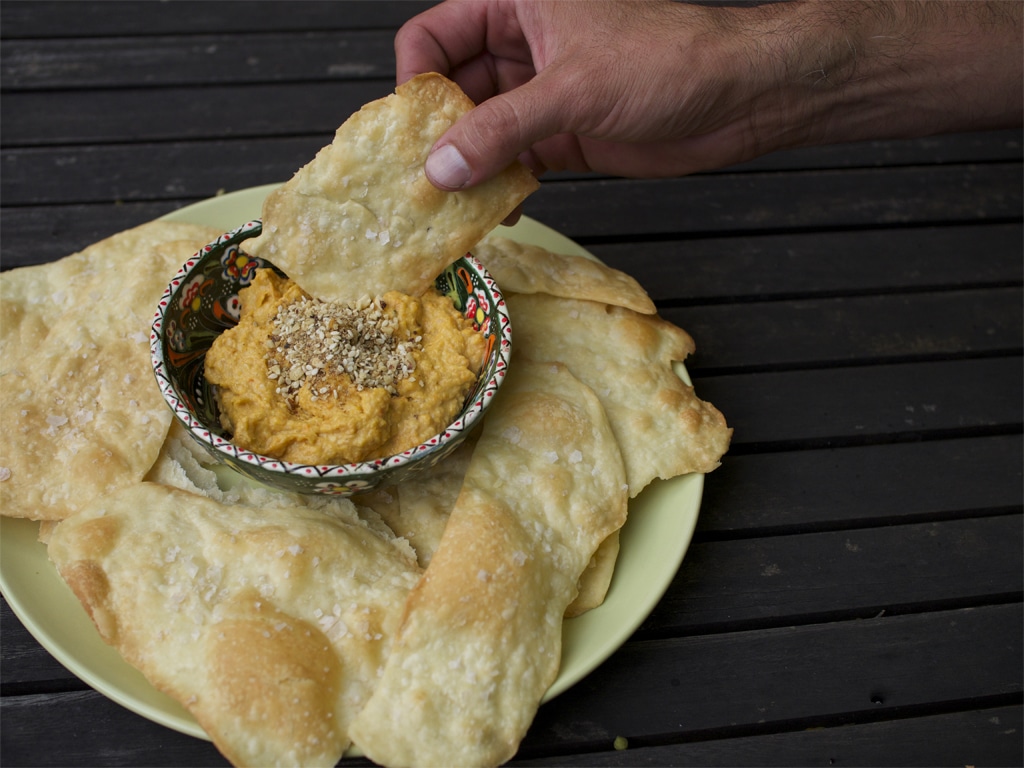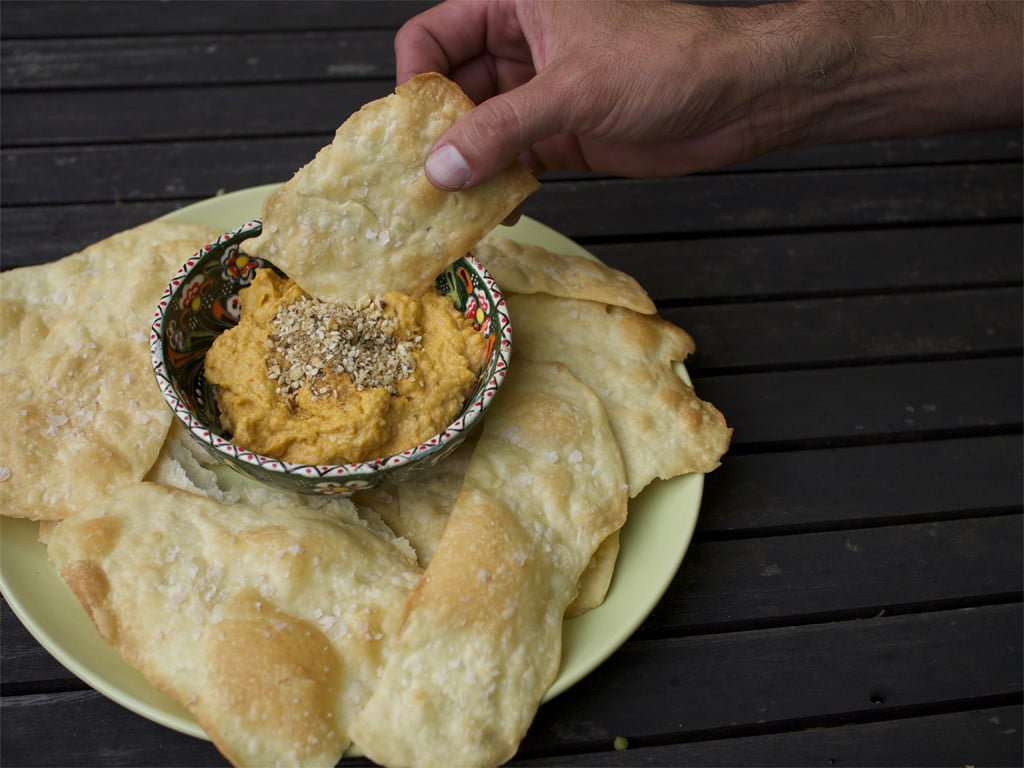 Honey Carrot and Sesame Dip
2 bunches of small carrots
a handful of sesame seeds
1 tbls spoon of honey
1 tbls of unhulled tahini
olive oil
salt and pepper to taste
On a tray lay the peeled carrots, drizzle a good amount of olive oil and sprinkle the sesame seeds over the peeled carrots. Roast them at 180C until carrots are soft.
Spoon all of the mixture (carrots, oil and sesame seeds) into a blender or use a hand held mixer. You may need to add a little extra olive oil in to get a smoother consistency.
Add the tahini, honey and salt/pepper and whiz again. Serve with a little toasted sesame seeds or dukkah.
Enjoy! What's your favourite go-to dip? We'd love to hear. Oh how our tummies are rumbling…
Your guest writer today is Brydie Piaf – home maker, baker, blogger, photographer, writer and wrangler of small people. Brydie blogs at CityHippyFarmGirl.