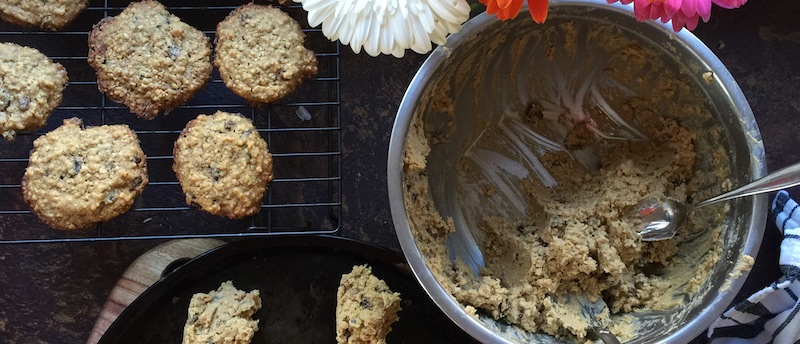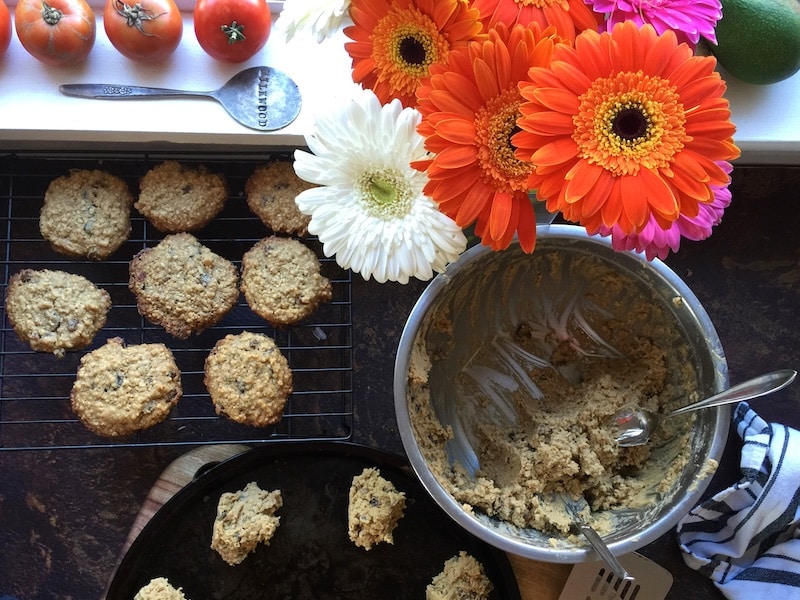 These delicious little things have become a house staple at our place – the go-to biscuit of lunchbox and 'we have nothing to munch' issues alike.
They're crunchy and chewy and full of yum, and extremely easy to make.
You can make them with white flour as per the recipe below, or you can make them with wholewheat flour, as we do, which produces a 'slightly disappointingly wholesome' biscuit, to quote my 6 year old.
He still eats them by the truckload, however.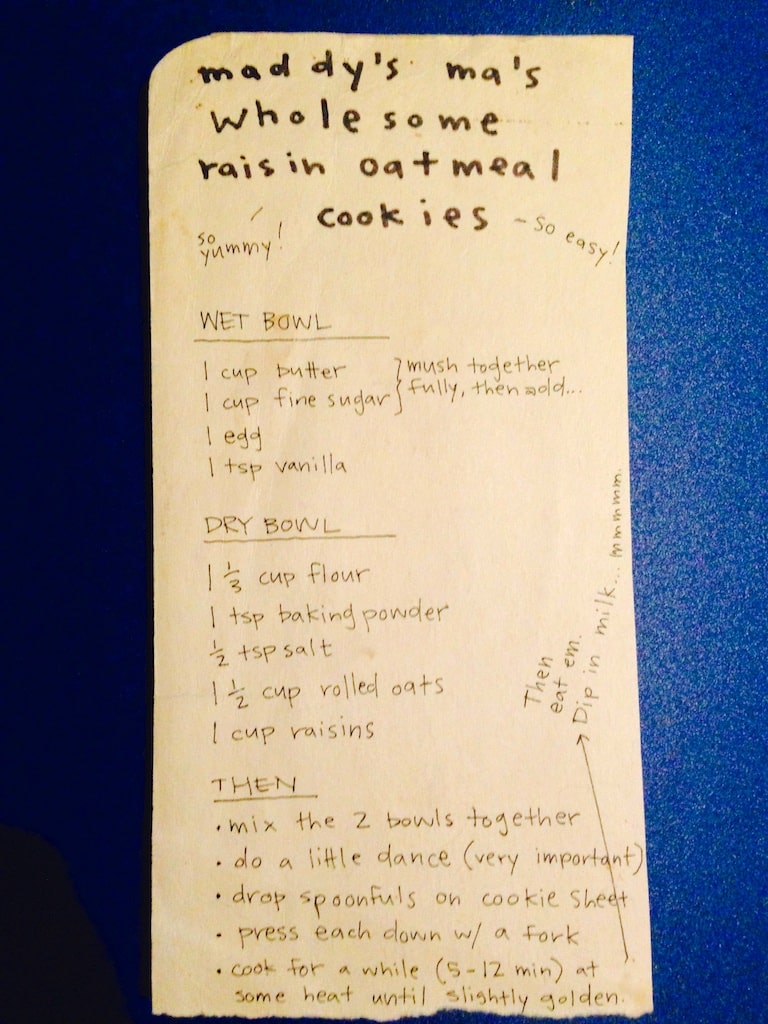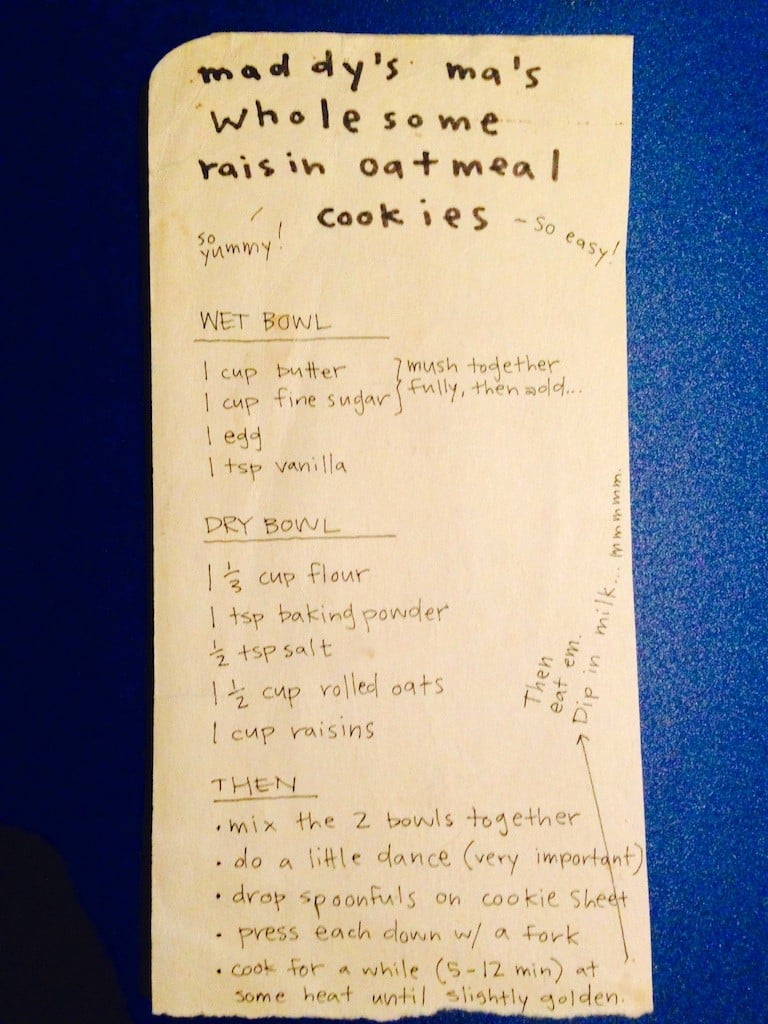 Maddie's Ma's Wholesome Raisin Oatmeal Cookies
Wet Bowl:
1 cup butter
1 cup fine sugar (we used rapadura, cause that's what we've got)
Mush together well, then add…
Dry Bowl:
1 1/3 cup flour (we use wholewheat)
1 tsp baking powder
1/2 tsp salt
1 1/2 cup rolled oats
1 cup raisins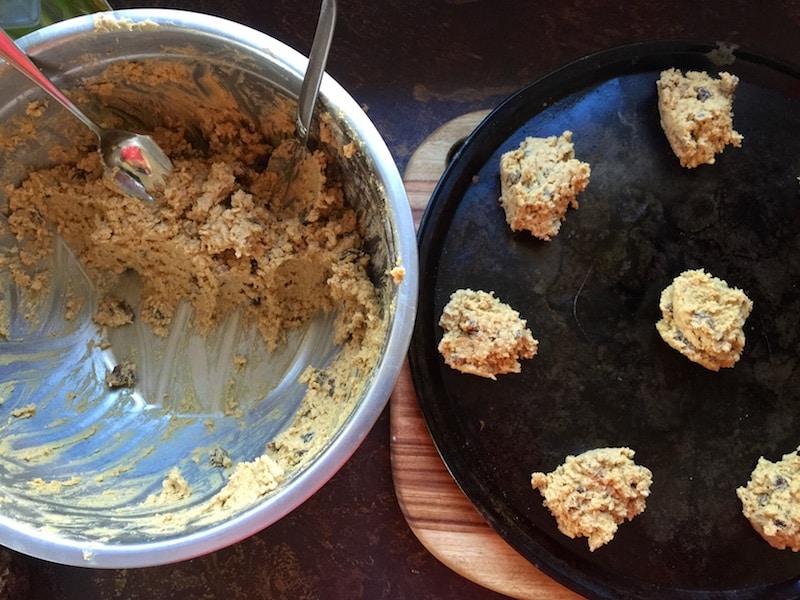 Then:
Mix the two bowls together
Do a little dance (very important)
Drop spoonfuls onto a cookie sheet (or a pizza tray, at our place)
Press each down with a fork
Cook for a while (10-15 minutes) at 180ºc until slightly golden
Cool on tray, then transfer to cooling rack
Devour as needed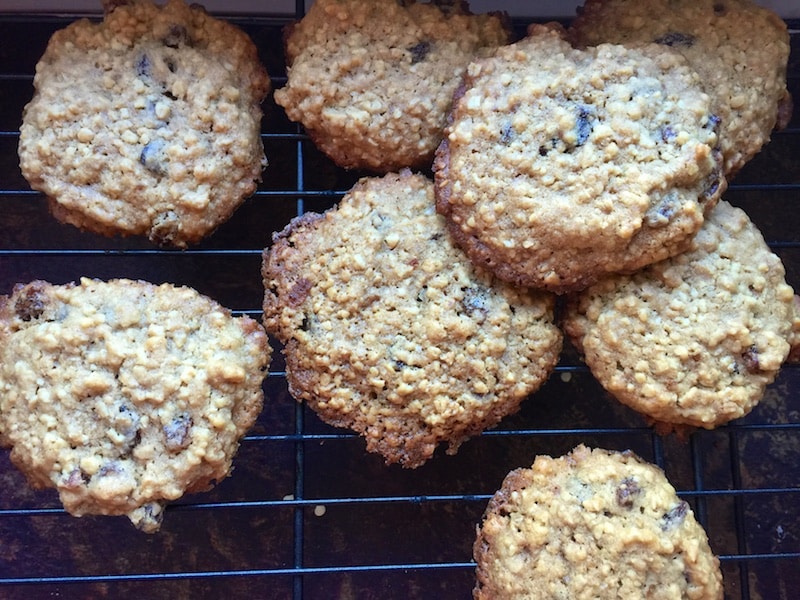 If you follow the recipe as above, you will get a light yellow thing, bespeckled with raisins that tastes like a proper melt-in-your-mouth cookie.
If you do it our way, you'll get a brown biscuit that's delish, but which does taste like a biscuit, as opposed to a cookie. Good eating, but not much melt-in-your-mouth action.
I do feel like i'm underselling our 'slightly disappointingly wholesome' variation here, but in the name of increasing lunchbox + general snacktime nutrition, I have no regrets.
I'll leave it with you. I'm sure you'll know which flour you want to use.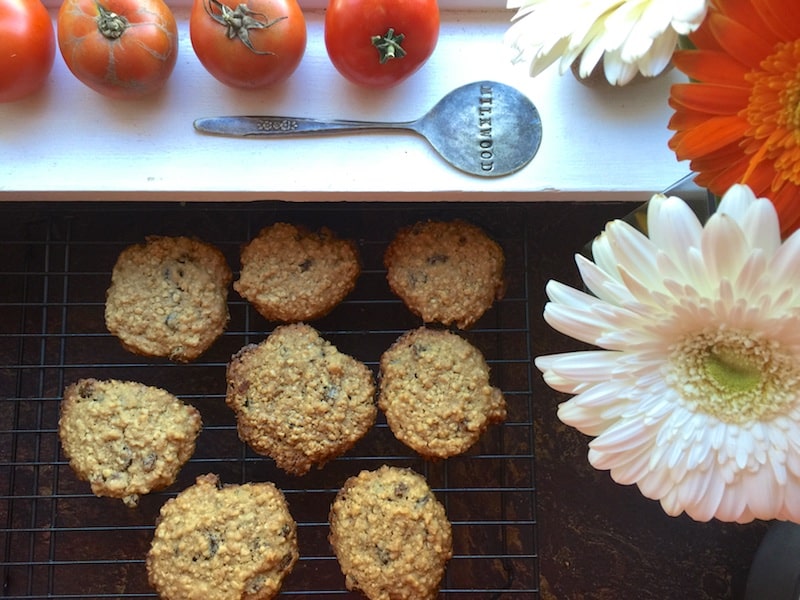 Big thanks to our lovely house guest Alasdair who first introduced us to these fine munchables, and to Maddie, and her Ma, for the original recipe.