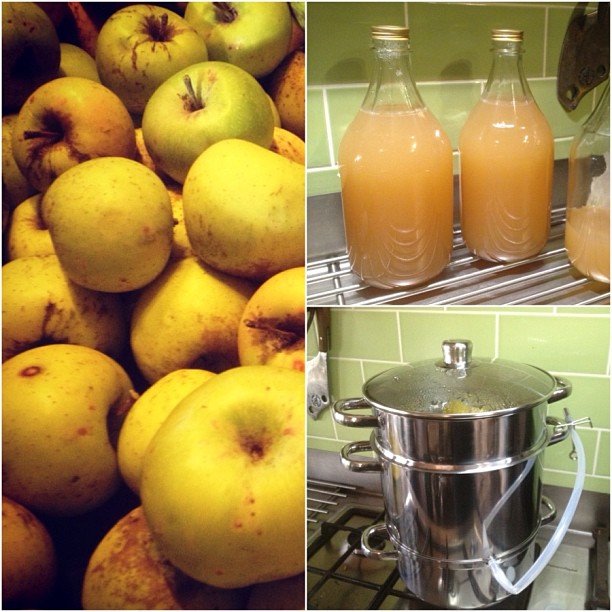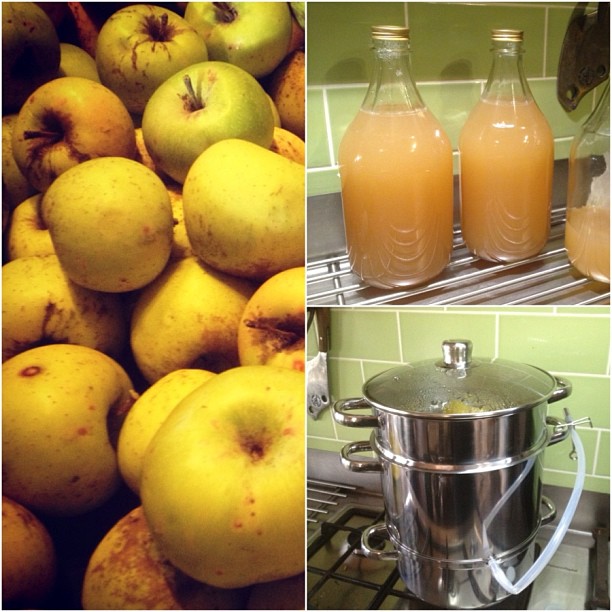 Apples! They be everywhere. Red ones, yellow ones, green ones. Big and small. Round and wonky. Crunchy and soft.
There's only so many we can eat. Time to get creative, and try out the fancy new steam juicer while we're at it… 

Drying
Last year we took a global drying approach to apple preservation, and that worked well. 2 loads a day, 8 hours a load.
With our trusty apple slinky and the awesomeness of the Excalibur (see this post for details), we were still munching dried apples in November. Which is a good thing, because apple season around here doesn't start till February.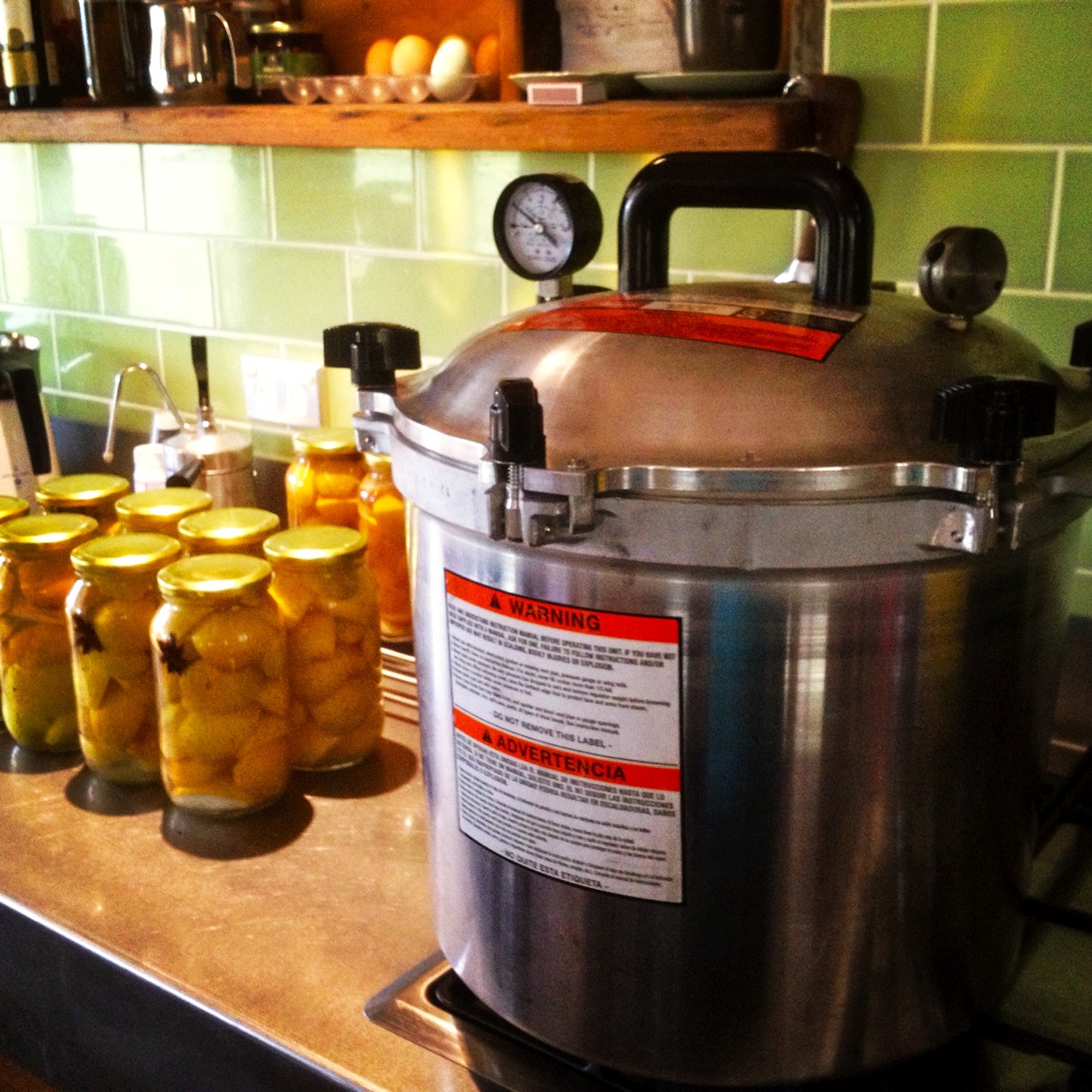 Preserving
This year we've been getting funky with a pressure canner, which allows for faster turnaround times for preserved fruit than our dear old vacola units.
But the result is prettymuch the same – jars apon jars of preserved fruit, stored for winter pies and desserts and breakfasts with yoghurt and honey.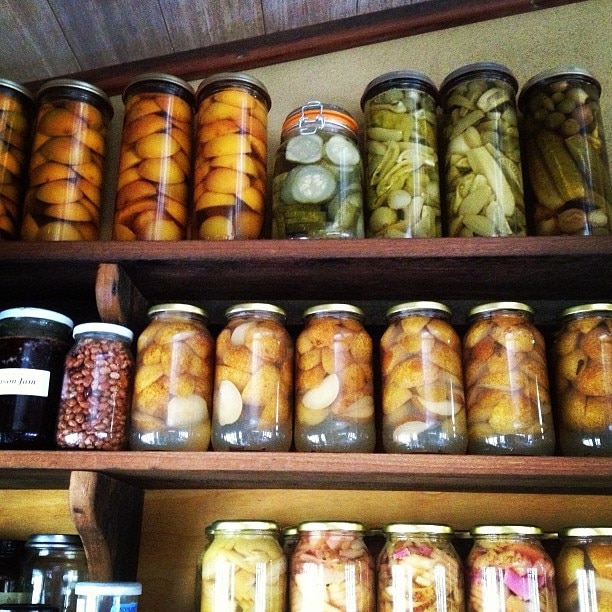 Cider
I don't have a photo of this just yet, sorry, but Gigi is cidering, based on the fabulous advice of Sandor Katz in The Art of Fermentation. Basically, it's crushed apples, in a big jar, doing their wild fermenty thing.
I'll report back on this one, hopefully while slightly tipsy.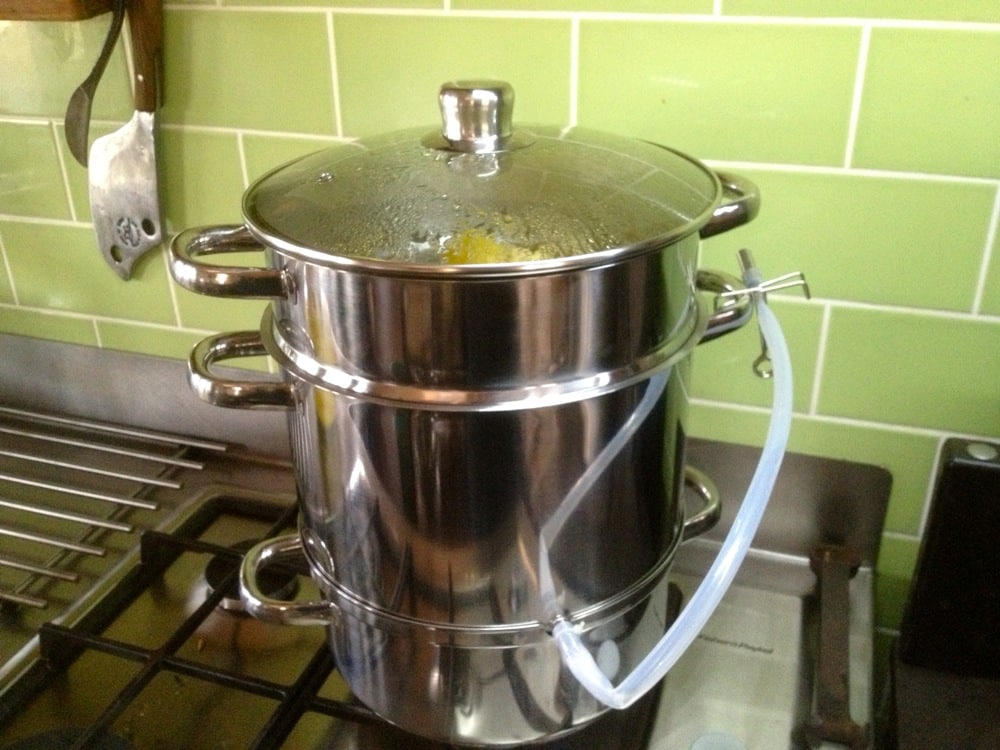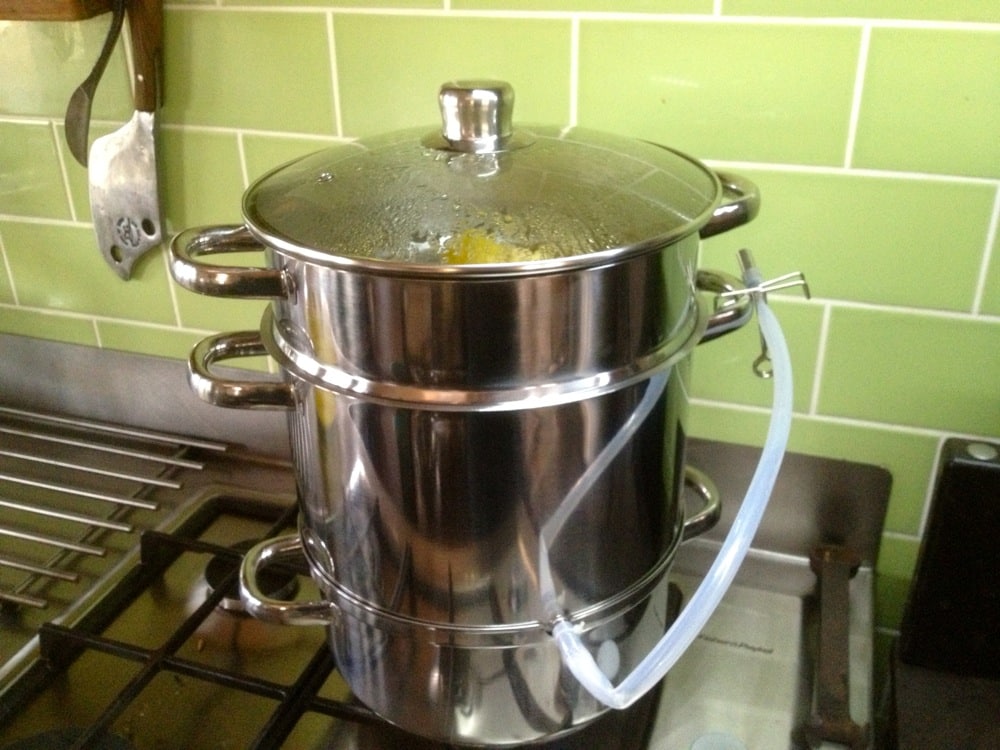 Steam juicing
So this is a new thing for us. A steam juicer. In short, it steams the juice out of the fruit and then you tap it off into bottles, seal them, and store for use later.
This technique produces a pasteurised juice, of course. Which means that you can store it in an un-alcoholic and stable form for future use.
We don't have a good cold-store on the farm yet to store apples effectively till spring, so if we want to get off the supermarket train, home-made juice it is. This system is pretty super convenient because the juice comes out super hot, so you can just tap it into a bottle, seal the jar and there you have it.
We'll be running this unit on our woodstove when we have it on during cold nights this Autumn, to use the excess heat of the stove for juice making. A nice little stacking of functions.
We sourced our steam juicer from our mates Nikki and Dan at Scythes Australia, who also import German fermenting crock-pots. And the most beautiful Austrian scythes. the juicer was $150 but I can't see any way its stainless steel will wear out (with the exception of the easily replaceable tapping tube) in my lifetime, so that's fine with us.
In addition to the above apple processing, there is of course apple pie, applejack and a couple of other apple adventures we've not yet taken. But there's always next Autumn.
What are you turning your apples into this season?