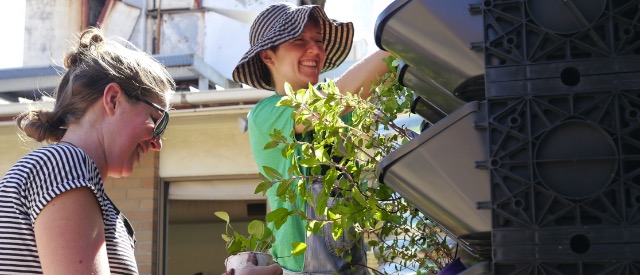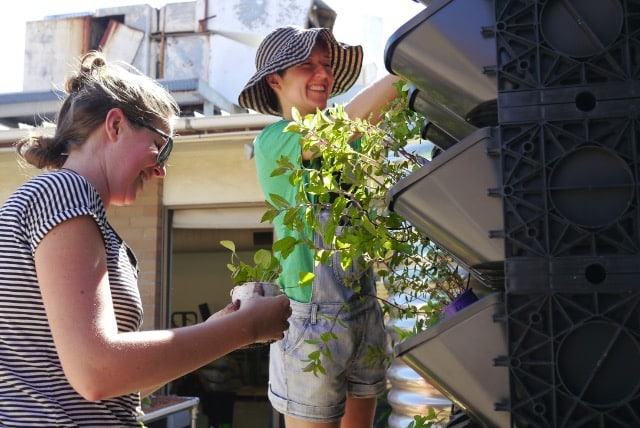 Growing edibles in a vertical garden is a great space-efficient way to grow good food. But which sorts of plants work best and will thrive in this kind of system?
As with all garden design, it depends. Is your vertical garden in full sun, or full shade? Is it in a sheltered place, or exposed? These factors, and others, will define what's best to plant.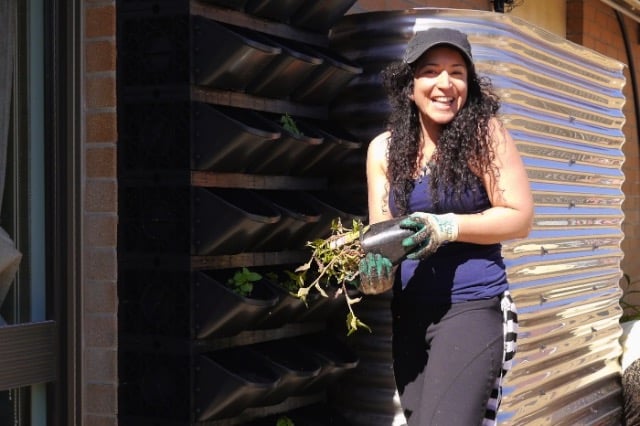 Vertical Garden Basics:
Soil: the quality of the soil in your vertical garden is really important, because there's not nearly as much of it as in a normal garden bed.
As is true for any edible garden, get the best quality topsoil you possibly can whe you start out, and add a sprinkle of high quality organic compost as well, to get the soil food web going.
Moisture: growing upwards has its advantages, but walls are generally more exposed than a cosy garden bed where each plant can shelter against the next, and share soil moisture + nutrients.
This means that your plants will transpire more, and give up the water in their soil mix quicker than in a garden bed. So you need to make sure you have watering your vertical garden sorted, whether that's by regular hand watering, or irrigation.
Nutrients: on the same line as moisture, if your vertical garden is a cluster of individual pots (like the type in our pictures) then each pot is an isolated ecosystem, from a soil point of view.
This is okay, as long as you bear this in mind, and feed your plants as much worm juice + compost teas as they require, to replace the nutrients you're harvesting from them.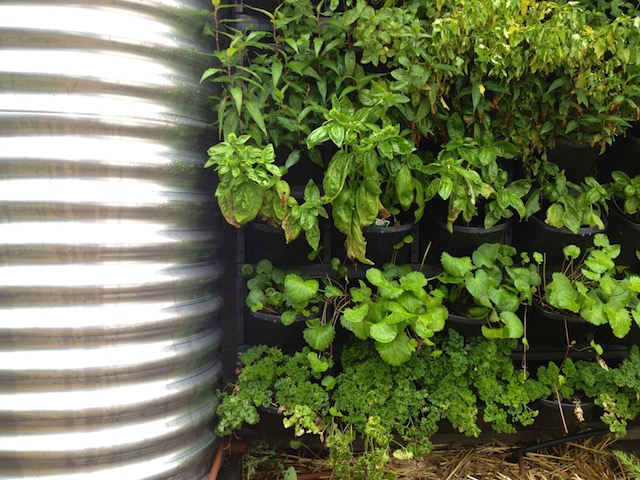 Plant selection:
Once you've got the above basics sorted, here's some ideas for which plants to use, according to the aspect of your vertical garden.
Not sure of your aspect? Here's some tools to help you figure out where the sun falls on your site, all year round.
Full shade:
If you're vertical garden's location is shady all the time, you're looking for plants that don't require a huge amount of light, and which like being a bit wetter than others.
Mints – all of them: kitchen, chocolate, moroccan etc
Thai basil
Watercress
Sorrel
Lemon balm
Violets
Part shade:
Lettuces (only for sites that aren't too windy)
Rocket
Silverbeet
Radishes
Dwarf cabbage
Chives
Basil
Parsley
Full sun:
Full sun for a vertical garden can be tricky, because they can dry out quickly – one hint is to grow a fast-growing groundcover and harvest continually as microgreens (eg rocket or silverbeet) to shade the soil, while allowing a larger plant to establish in the same pot.
Cherry tomatoes
Rocket
Sage
Thyme – check out creeping thyme also
Silverbeet + chard
Malabar spinach
Aloe vera
Pigface – edible varieties
Purslane
There's bazillions of options for creating a DIY vertical garden – even DIY vertical garden aquaponics.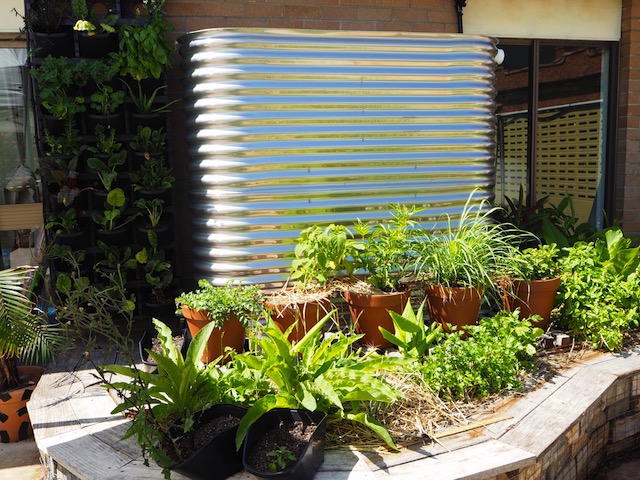 At the 107 Rooftop Garden we're going to be making a wide range of DIY verticals.
But thanks to the generous support of Atlantis, a company that makes commercial-scale vertical gardens (amongst many other things), we've started out with Gro-Wall – a pro vertical gardening solution.
Things we like about Gro-wall include:
– the pot size! Each growing cell holds 2 litres of soil. That means more soil food web ecosystem, and better moisture retention, which means healthier plants.
– removable pots – you can remove the gro-wall pots without dismantling the array – this is great for replanting, or moving things around if necessary
– easy to construct. As in, all you need is a rubber mallet, and a love of lego-like challenges. Which in a community garden, makes everything go faster.
– uv stable, food grade, recycled plastic. Everything we like to see. Rocking.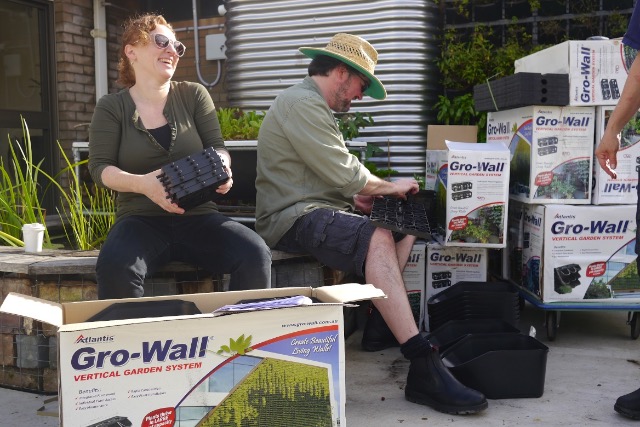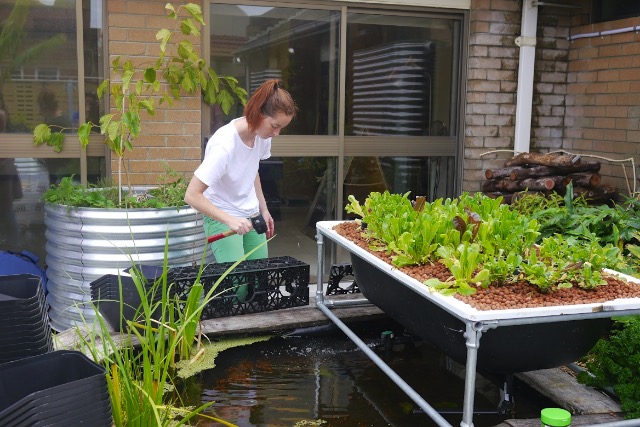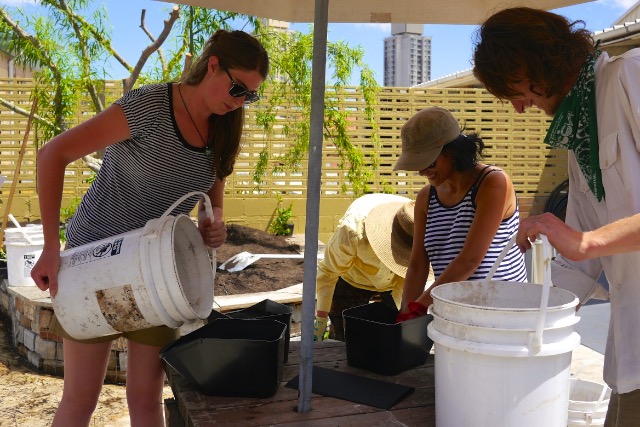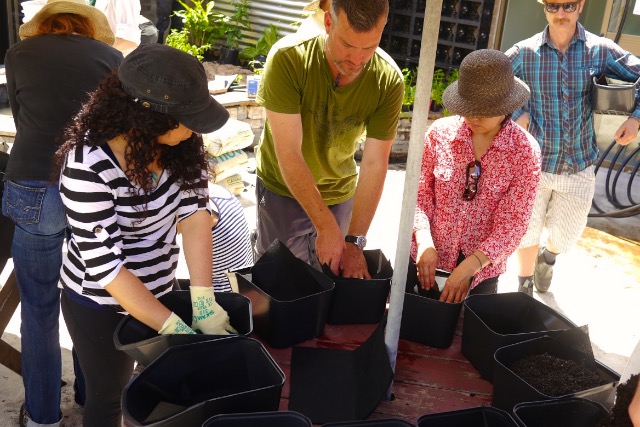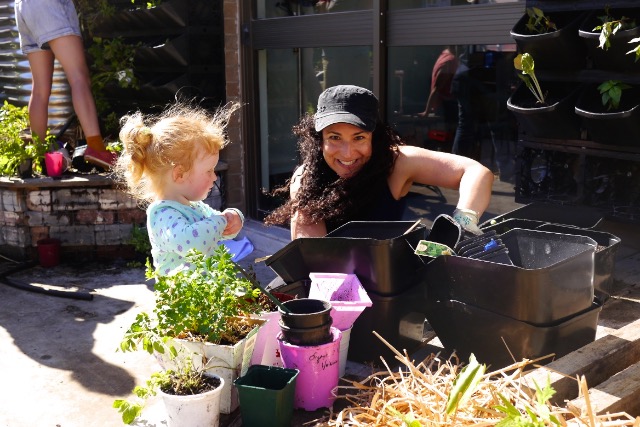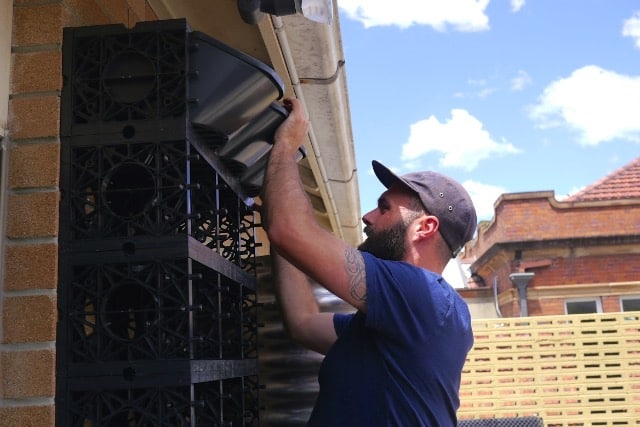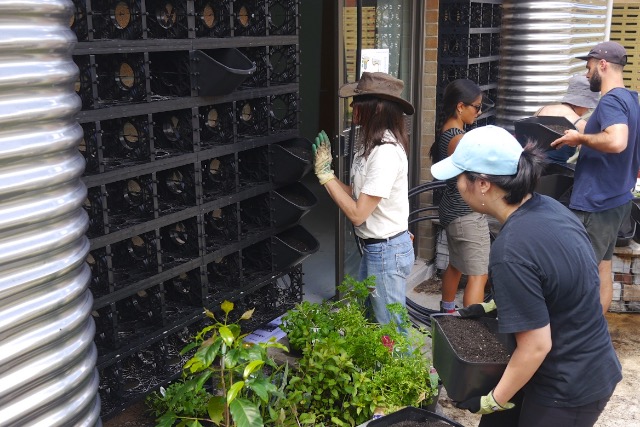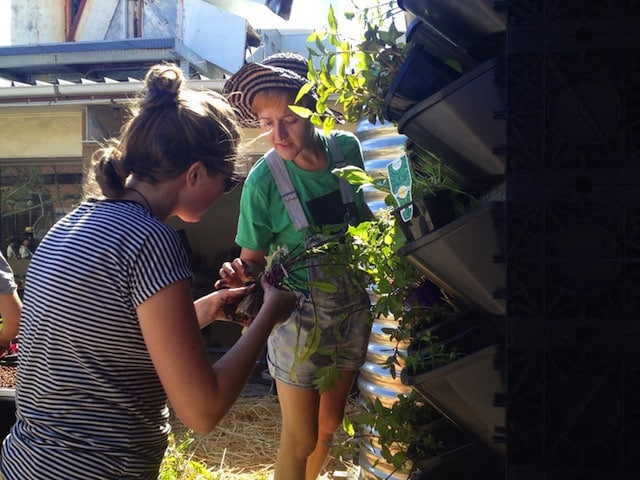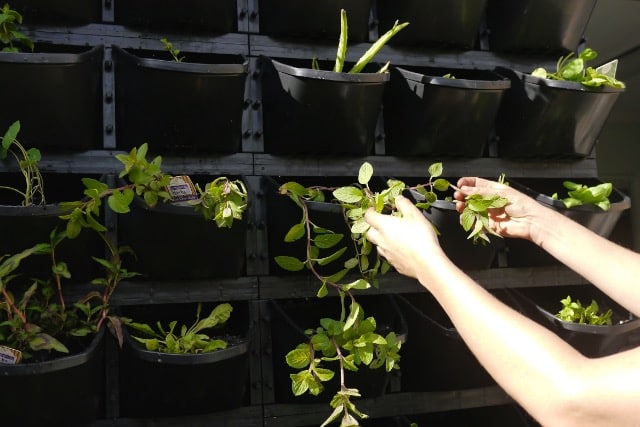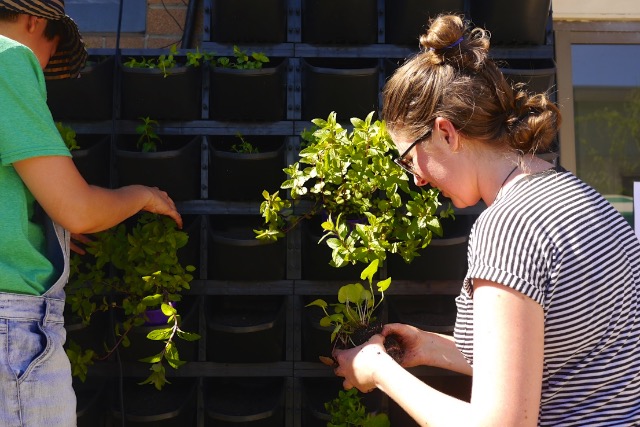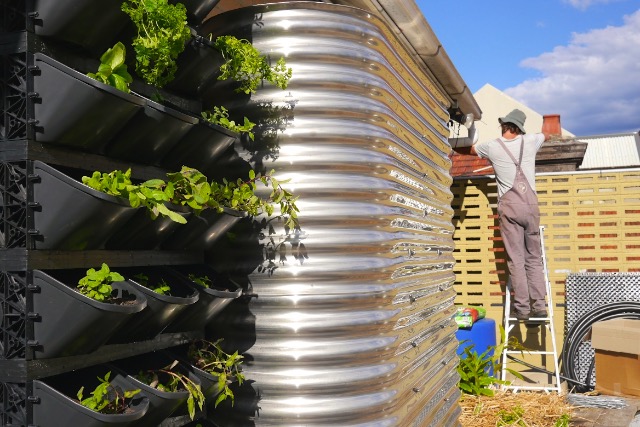 As with any new garden, experiment + see what works for you.
Vertical gardens are an excellent way to maximise food production in any space – but they're by their nature very visible! Which means if they are full of sad + sick plants, it's all right there in front of you. Yikes.
So don't be afraid to change things around, pull things out, and put new species in. Keep trying until you find the species that work best for your site, and your type of vertical garden.
Because the faster you learn what grows at your place, the sooner you'll be eating some home-grown food. And that's what we want here – home grown goodness.
Happy growing! Do you have an edible species or two that grows super well in your vertical garden? What is it?
Big thanks to Atlantis for the Gro-Wall and to everyone who's put in time, effort and dirt under their fingernails to make the 107 Rooftop Garden grow.